Technology and Relationship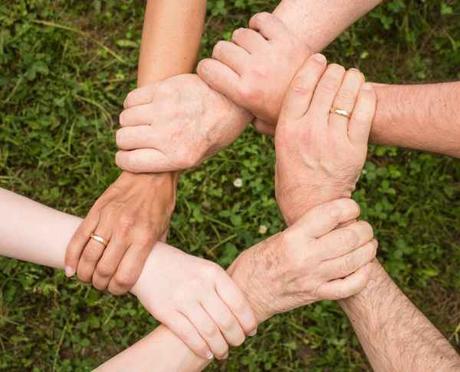 Image source: Free Photo Library
Today's world is so advanced yet complicated and relationship isn't getting behind and is also in constant race with technology.
Years ago the definition of friendship is way different than how today's generation perceived it. Then, physical presence and interaction is vital to establish the relationship. It was indeed special. You would feel the genuiness of every hi and hello. The "how are you?" do not have double meanings but rather an authentic expression of care. These days, you wouldn't really know if you were asked because they care or they just want to dig deeper into what they've heard about you.
See? Even if the other parties has genuine intention of asking, some people can't help but wonder the real intention?
Genuiness of Friendship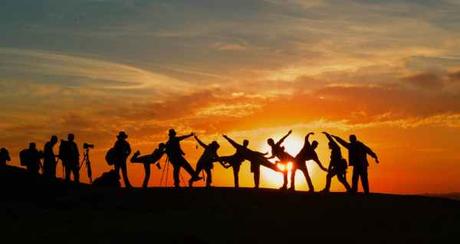 Image source: Free Photo Library
Have we really lost the trust to befriend others? To befriend an acquaintance let alone a stranger seems so difficult to do these days.
Does the case applies true to all? Are there no more genuine people out there ?
Have you ever heard about VIRTUAL FRIENDSHIP? I bet you did. This post intends to navigate on finding friends in this digital age.
Maybe to some people, it doesn't sound safe, to befriend a stranger you barely know. Someone you have seen only in photos and whose identity you know only from the profile. Well, this is a case to case basis and everyone deserves the right to choose her own circle.of friends and entitled to her opinion.
Speaking from experience, I would say finding one or two or even more "digital friends" isn't something we shouldn't consider. Why not?
How genuine the person can't be actually measured on how long you've known them. You may have known her your whole life but up to this day, you can't measure the depth of her personality. On the contrary, there were instances where you just have met someone but the connection between the two of you sparked like you have known a lifetime.
Betting on Virtual Friendship
As a small-time social entrepreneur I virtually meet clients almost everyday. Clients popping out inquiries about my products who end up actually buying and some who didn't. Some of these clients become repeat buyers and while chatting with them, I feel that I knew them personally. Our conversation is not limited to the products that I'm selling but goes beyond that. Some local clients who I had the privilege to meet in person become an acquaintance and some turn to be good friends.
Among the clients I have dealt with, there are few clients who become special to me. In this blog post, I will feature two of them. I haven't met them in person but their presence in my social media circles have existed for quite some time now.
Amazing MommiesAre you ready to meet them?
I've known her years back. She was a client and I still remember the stuffs she ordered from me then from my Hijabella Shop. She tagged me in her Instagram post and it really felt special. It's a free promotion for my shop and honestly she don't have to do that because the stuffs were not given free to her.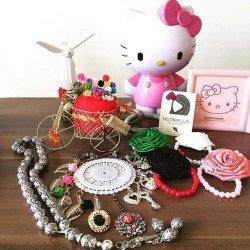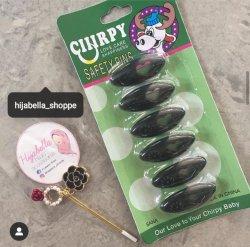 (Photos above are the first stuffs ordered by @hijabimommyph from my shop)
It was really special for me. She had repeat orders and I remember an instance where I forgot to include one item in her order but instead of complaining, I can vividly recall how respectful she was to inform what I missed to which I apologized and make up immediately.
Wanna meet her?
She is Sherry Arendain, a full time mom of 3 and a wife. She is very active on Social Media both Instagram & Facebook and soon YouTube. She has her own Instagram blogs and also an established mommy tribe and collaborated with them and other different influencers nationwide.
She shares things about all sides of mom life at the same time doing products reviews about babies & kids stuffs and recommend such stuffs by posting on on Instagram & Facebook page. She also loves to talk about modest fashion, beauty, self-love or self-care, food, lifestyle and other awesome stuffs. She also do make-up & hijab tutorials.
I believe that when you do what you love —you flourish, personally and emotionally. Because there is no greater gift in life than loving what you do. Above all, I love meeting & knowing new people in this virtual world along the way. So, don't be shy & let's be friends InshaAllah!
– @hijabimommyph
Follow her social accounts @hijabimommyph and Hijabi Mommy.
The second special digital friend I'd like you to meet is became a client months back but I've been following her Instagram too and was amazed by the substance she's sharing. She is also a full-time housewife and a first time mom to baby Yara.
Here she is!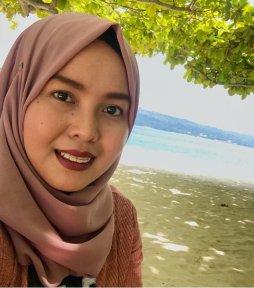 Christine Ajijul hails from Bongao, Tawi-Tawi She is a hands-on mom and applies her experience as a NICU nurse and a caring aunt in taking good care of baby Yara.
When she became a mom, she tried and test a lot of baby products on her, that's one of the reasons why she started posting on social media.
She's doing baby product reviews , sharing tipps and hacks for first-time moms. She boost self empowerment through positive vibes and social support of stay-at-home moms like her.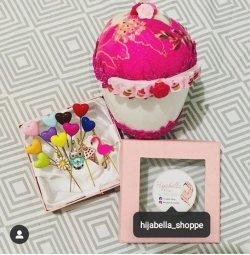 (Stuffs ordered by @chriskrenggle from my shop)
At first I was a lil bit shy to put myself on social media. I don't know why I have this fear of being judged by other people which constantly popped on my mind whenever I start to post something or type a lengthy caption. When I became a mom, I always want to provide what I know is best for my baby, so I did my own research. I tried and test a lot of baby products on her and that's one oreasons why I started posting on social media.
– @chriskrenggle
Follow her social accounts @chriskrenggle and The Veiled Mama
My presence in social media in the past years has made me realized so many things. There no such yardstick and standard benchmark of measuring one's genuiness, personally or virtually. Sometimes you just have to trust your heart. In this world, everything can be a game. Nothing is certain that's for sure. You just have to bet on person who touches your heart. Those people who made an impact in your life doesn't always have to be physically presence. Love can be felt even miles away. Caution should be exercised though. This digital age ha brought us so much. The pros and cons should always be weighed. Learn to discern and be conscious of the transactions you make online.
In the end, decisions are left on us. We should choose the people to enter our circle. It's okay to shut doors on people we don't like. We deserve some peace of mind.
What about you? What's your thoughts on virtual friendship? Have you gained digital friends too? Share you stories with us by leaving comments.
Don't forget to hit the share button coz sharing is caring.
Follow me on my social media platforms
Facebook
Instagram