Hi All,
Winter has finally arrived and it is getting cold! It is the time of year when once again I look to rearranging my home; this is a twice yearly occurrence and must have something to do with my gypsy heritage – at least that is my excuse. I don't do this on the small scale either – no I go all out buying new decorative elements and quite often I can be found up a ladder repainting my bedroom. So for this winter I have been looking for one place where I can grasp onto a winter design them; vintage meets urban chic. After much looking I found the PERFECT place…limelace.co.uk. I can literally get everything I need in one place and some of the products are to die for – making the decision over which I pick all the more difficult! However as always I did manage it – although I wish I could have picked 20 items…here are my top 5 must haves this winter!
Retro Barber Board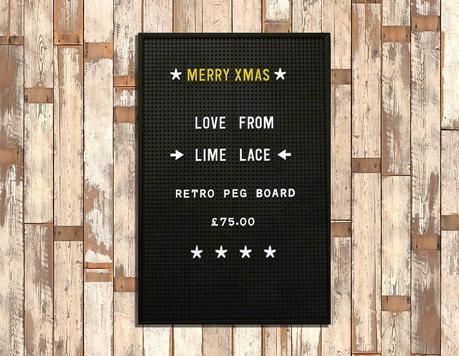 This is perfect and I was originally going to pick is as a present for someone, but I am afraid I need to keep this one for myself. I love vintage looking boards and signs and have a number of them scattered about. The difference with this one is that I can pick what it says….there are some many things I want to say I may need a few to get it all out.
Each board comes with over 600 letters, so I can change them on a daily basis; for shopping lists, reminders or simply for happy messages to wake up to in the morning. Fun, unique and you can engage with it – what more could you possibly want?
Portrait of a Lady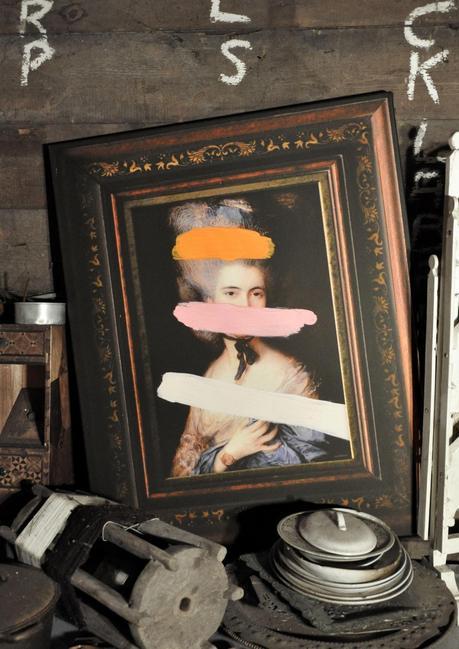 I have a penchant for art….anyone who has visited my home knows this as I have pieces randomly scattered across my walls. So what better than a brand new piece of art for my bedroom – which I have to paint again! This painting by American Artist Chad Wys is perfect for me. I love the mixture of classic masters and street art flare…something I am missing in my collection at home.
I am not sure whether it is the destructive nature of the painting or the romanticism of the fight that's depicted….either way I have to have this in my life! Plus it's available in 3 sizes, so there will be one to suit all of us.
Film Light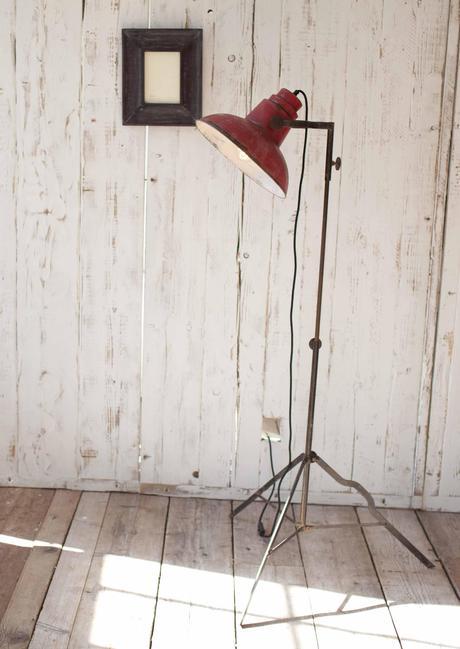 I love classic designs, especially when they have an urban edge to them. This lamp is a prime example of this; it screams old time Hollywood, will work in a modern or vintage home and the finish makes it a clear winner for urban living. The distressed look will work perfectly against my bare brick wall, when many freestanding lamps have simply looked out of place, so this is a clear winner for me.
Silver Milk Carton Jug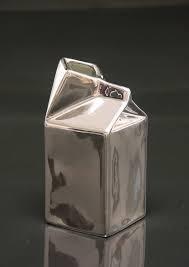 None of my tea sets match….fact. Half of my sets have come from vintage markets, so from my Nanna and some from charity shops. They are an eclectic mixture of old, new and kitsch so what could be a better addition then this silver milk carton jug…it reminds me of being in school drinking milk at break time something my mom insisted on daily! Not only is it beautifully designed and comedic, but it will also make a great new addition to my random assortment of china. Now I can't wait to make afternoon tea!
Scrapwood Wallpaper – yes you read that right!!!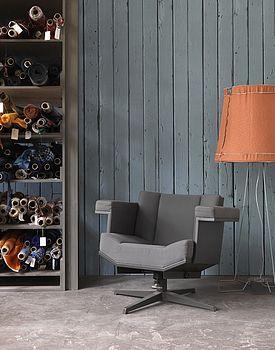 I have been trying for years to blend my love of the ocean surf into my home…with little success other than having random flippers and balance boards scattered around (which looks odd rather than well designed) Finally I think I have found the solution with this beach hut style wallpaper…look at it, it's perfect.
Firstly it is in my favorite shade of blue, I have blogged about vintage duck egg and pastel blue before. Along with the color and excellent digital print quality, I simply love the reason behind this design. Created by Piet Hein Eek, it is designed upon the notion of "waste" furniture; something that I feel very strongly about and fits in nicely with my eco-friendly outlook.