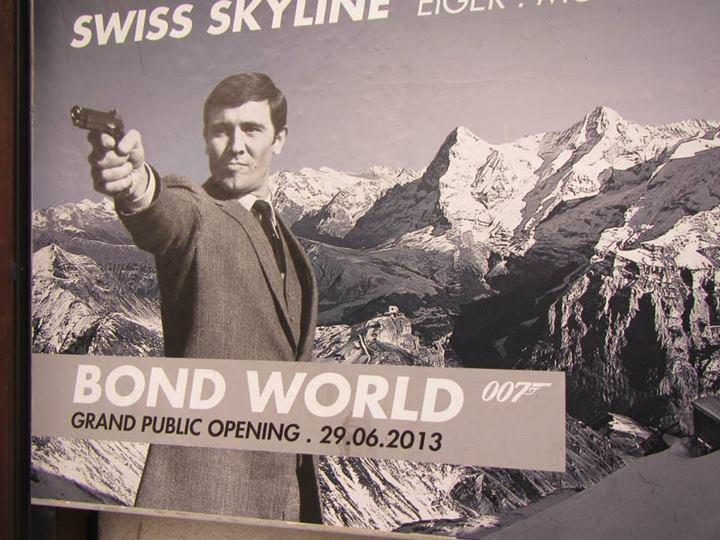 While exploring Lauterbrunnen, Switzerland we came across an interesting sign.  Not one for a truly Swiss experience like an alphorn concert or cheese making class, but one dedicated to the world of movies.  It simply said "Bond World - Grand Public Opening June 29th."  We looked at our watches and realized that it was, in fact, June 29th. 
One glance at each other and we knew, fate was calling.
On Her Majesty's Secret Service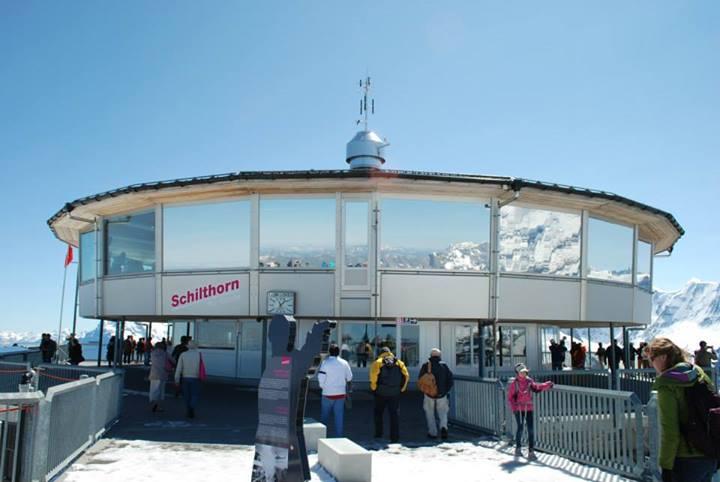 Unless you are a huge James Bond fan, you may not realize that one of the movies in the franchise was filmed near Lauterbrunnen.  Not just a few short segments, but a good portion of the movie including many of the exciting fight and chase scenes were filmed nearby.
On Her Majesty's Secret Service was released in 1969.  In the film, Bond's enemy Blofeld has his hideout on top of "Piz Gloria", or Schilthorn Mountain if you want to be factually correct.  His lair boasts a rotating seating area with 360 degree panoramic views of the surrounding mountains, making it one of the best in the franchises history. 
Since we don't want to ruin the movie for you, we'll skip to the Museum and just suggest you go watch it!
The Bond Museum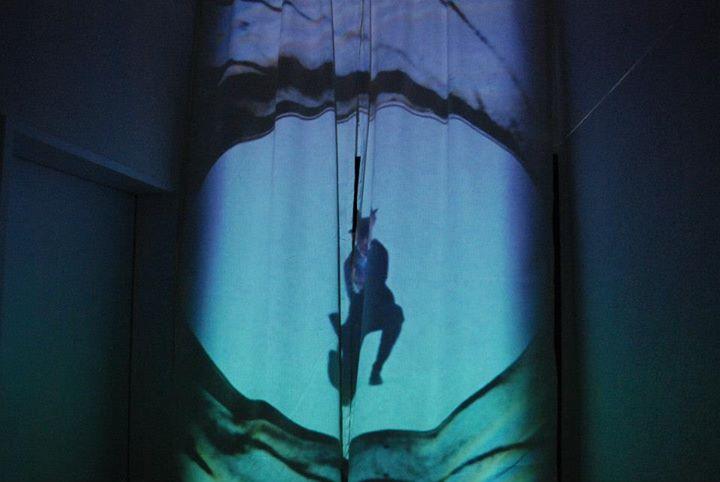 As Schilthorn has become a pilgramage spot for many Bond fans, the operators of the property recently performed a rennovation to theme the look-out into a James Bond museum.  There are subtle details everywhere, such as simple Bond music playing at the start of the cable car ride up, 007 detailing on the windows, and life size cutouts of Bond on the lookout platform quoting lines from the movie.  But the museum is more than just that.
The lower level houses the true exhibit for Bond World.  The rooms include detailed behind-the-scenes descriptions of the filming on Schilthorn as well as interactive features so you can feel like you're truly James Bond.   The interactive features are a bit cheesy, we have to admit, but the detailed film history from the set is quite interesting.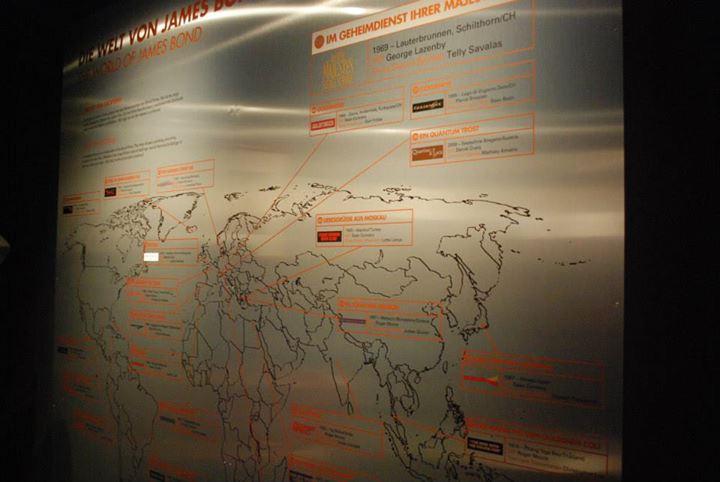 Did you know that the stunt double for Bond actually fell down one of the cable lines during shooting and was only rescued by an operator on a nearby platform?  Or perhaps that the rotating restaurant ran out of money during construction and the film financed the final build while customizing the design for the movie?  These were some of the true gems we learned while in the museum.
Of course, there is also a cinema where you can watch the glorious scenes filmed on Schilthorn while sitting on the mountain itself!
In addition to the museum, the rotating restaurant and bar atop of the mountain have added new menu items to celebrate the opening of Bond World; many of which were pulled directly from the movie!  Unfortunately our budget was not big enough to spend upwards of 10 Francs on a drink or 25 Francs on a meal, so we skipped out on this one.  Next time; however, we'll be spending many hours in the rotating restaurant for truly one of the best views on the planet.
Extreme Sports - James Bond Style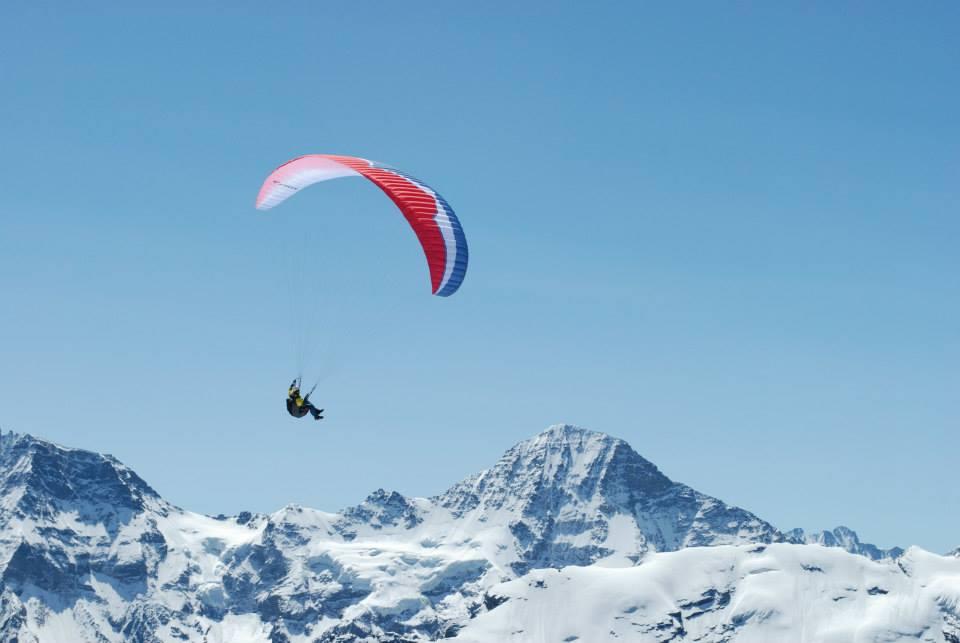 During our time on the mountain we actually got a chance to view something that is straight out of the Bond world.  Two paragliders journeyed up 10,000 feet, set up their equipment, and set off for a 2+ hour glide down to the valley below.
Some how we think Bond would approve.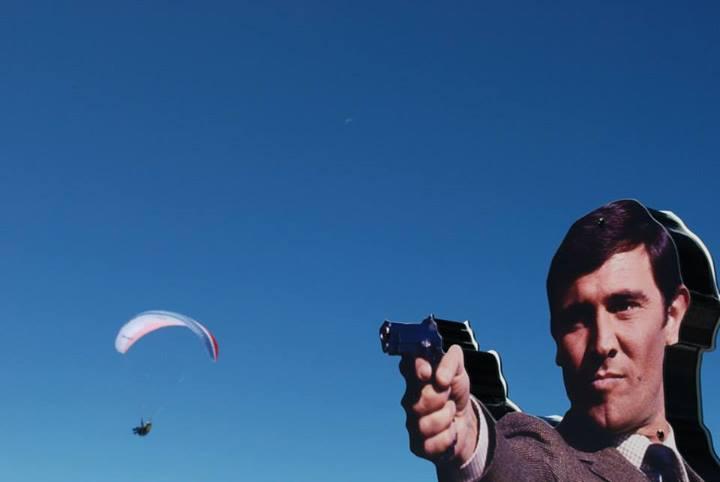 Want to see more form Schilthorn/Piz Gloria and feel like you're on a Bond adventure yourself?  Check out this short clip we made while exploring the mountain!