You know, a while ago, I posted about my mom's famous chocolate mousse. It already has been a great success on my Blog, Facebook & on Instructables. That is why, I made a lovely photo video out of it. You can see it here:
You can find the original recipe in my archives here!
I hope you enjoyed the video! It was fun creating it all! :)
Stay Tuned! If you liked this post & want more of them, join 1,418 email followers! Subscribe by email! It is free! 
Follow Blog via Email
Enter your email address to follow this blog and receive notifications of new posts by email.
Sophies Foodie Files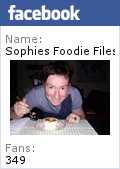 Tagged: Dessert, Gluten - Free, Vegetarian, Youtube