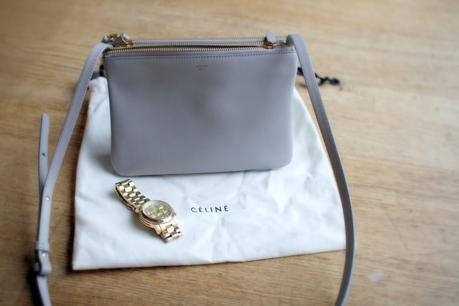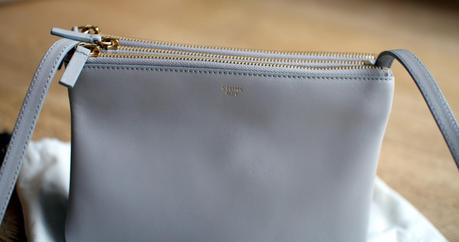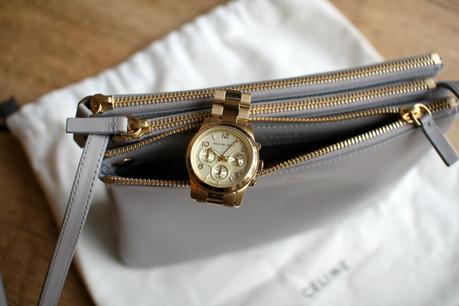 Celine Trio bag in "pearl grey" and a gold Michael Kors watch
Remember when I got my
Christmas
gift a month later because I couldn't find it anywhere ? Well, this time we got my birthday gift one month in advance, just to be sure. I had many doubts about the color of my Céline Trio bag but I finally decided for one of this season's new colors, a light gray shade called "pearl grey". A nice change from my usual black but still wearable enough all year round (no
Marie
, I didn't go for the bright pink one, that one was way more difficult to pull off).
Also comparing to my Christmas gift, this bag is way more practical, so much lighter (feather weight to be precise) and definitely cheaper; plus, it perfectly matches my new Michael Kors watch too. Seriously, one of my best bags to day.
And if you are tempted by a light gray bag other than the Trio or if you wouldn't say no to a pair of "souris" Pigalle shoes, check out my selection.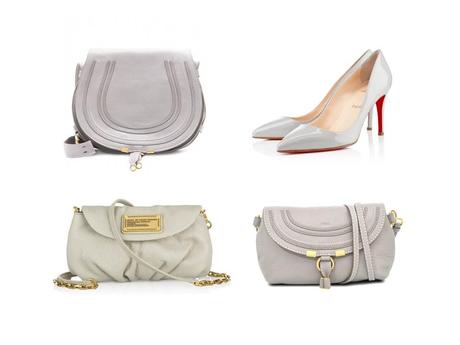 Marcie bag (Chloè), Pigalle shoes in "souris" (Christian Louboutin),
Classic Q mini bag (Marc by Marc Jacobs), mini Marcie bag (Chloè)


And don't forget, this is just the start of gray power, next autumn/winter we will taste all the shades of grey (no word play here)...
xx Marta