Wines of South Africa: Part 3 of 3
South Africa's magnificent sparkling wine, Méthode Cap Classique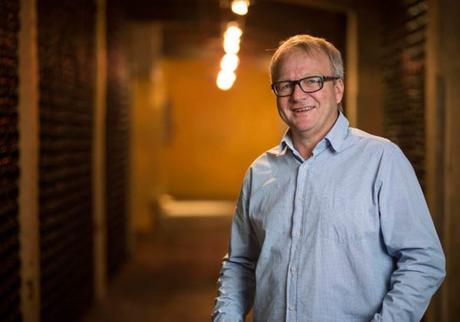 Graham Beck Wines produces quality sparkling and is a leader in sustainable wine farming in South Africa.

" data-orig-size="600,420" title="PieterFerreiraGB" data-image-title="PieterFerreiraGB" data-orig-file="https://binnotes.files.wordpress.com/2017/09/pieterferreiragb.jpg" style="width: 696px; height: 487px;" itemprop="http://schema.org/image" height="487" width="696" data-medium-file="https://binnotes.files.wordpress.com/2017/09/pieterferreiragb.jpg?w=300" data-original-height="487" alt="Pieter "Bubbles" Ferreira of Graham Beck Wines, a founder of South Africa's Methode Cap Classique sparkling wine." data-original-width="696" data-image-meta="{"aperture":"1.8","credit":"","camera":"Canon EOS 5D Mark III","caption":"","created_timestamp":"1460637395","copyright":"Per Karlsson, BKWine Photography","focal_length":"85","iso":"400","shutter_speed":"0.05","title":"","orientation":"1"}" data-large-file="https://binnotes.files.wordpress.com/2017/09/pieterferreiragb.jpg?w=600" />
Pieter "Bubbles" Ferreira of Graham Beck Wines, a founder of South Africa's Methode Cap Classique sparkling wine.
A bubbly ride in South Africa – meet Pieter Ferreira at Graham Beck
by L.M. Archer
If Champagne has a sibling, it may be méthode cap classique. Specific to South Africa, cap classique employs the same "traditional method" used to make champagne, whereby the second fermentation occurs in bottle. And if South Africa's méthode cap classique sparkling wine has a 'godfather', it's Pieter "Bubbles" Ferreira, cellarmaster at Graham Beck Wines in Robertson. BKWine Magazine's contributor LM Archer meets one of the pioneers of South African sparkling wine, also know under the shorter denomination MCC. Read more here.
Swedish translation here.
Wines of South Africa – Part1: Ntsiki Biyela, Aslina Wines
Wines of South Africa – Part 2: Bruwer Raats, Raats Family Wine
Copyrighted 2017 L.M. Archer | binNotes. All Rights Reserved