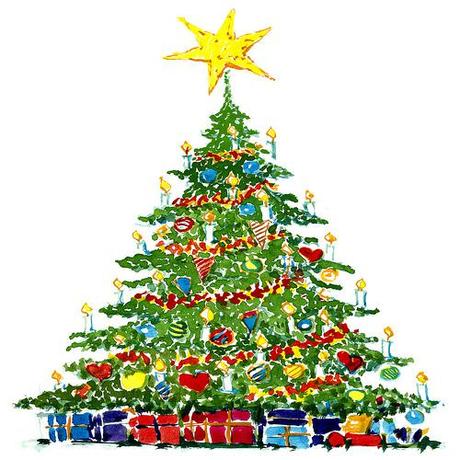 My wife and I are spending our first Xmas together and she's asked me what to get me as a present.  I do have an Amazon wishlist but it's a pretty boring one consisting mostly of books.  She wants to get me something more meaningful (women!) and so I'm spending some time thinking about what I could possibly want this holiday season.  I've come up with a list of items, some of which are related to health.  I'll post the healthy items here and for the rest… well, I'll publish those just to my wife

A Healthy Xmas Wish List
Buffalo Sampler - I'm trying to cut out most red meat from my diet but I would like to experiment with the occasional bit of non cow red meat. This Buffalo sampler seems ideal.  A variety of meats which I can cook myself, all organic and grass fed plus its an awesome way for my wife and I to spend a bit of time together eating a home cooked meal.  It's a bit expensive at $150 but there are cheaper varieties as well.
Venison Summer Sausage – 3 pack - Along a similar vein, here's a collection of venison summer sausage.  I'm a huge fan of summer sausage and I love using it in the lunches that I prepare every morning for my wife and I.  Venison is another great alternative to factory raised beef if you're concerned about your health and the health of the world around you (and I assume you are if you're reading this site).  Yes, it's a little more expensive than the package of crappy ground beef you can pick up at Safeway, but that's the point.  Meat like this should be a special occasion, not an every day meal.
Ostrich Tenderloin Filets – 12 x 4oz. Steaks (Only $9.95 2nd Day Shipping!) - And if you are looking for something cheaper, why not try ostrich?  Another great variety of meat you're not likely to see at your local chain supermarket.  Depending on the source, this could be an incredibly healthy meal idea.
Crick-ettes Seasoned Crickets (Pack of 24) - And for the really adventurous, how about eating some BUGS!  Yes, I will freely admit that I have fried grass hoppers on my Xmas wish list.  I don't think I've eaten bugs since I was 6 years old and my mom caught me eating ants but the fact is that this is what our ancestors lived on.  If you're serious about your "primal" diet, you'll join me for some juicy, bacon and cheese flavored crickets

Cap Barbell 40-Pound Dumbbell Set - Alright, on to some less edible gifts.  This is my favorite set of dumbbells for home use.  My old set was lost during our move (I think I accidentally gave it to good will) and I now need a new set.  These is a very basic set of dumbbells, no need to spend $400 on some crazy complicated device that will just break a week after Xmas.  Go for the simple stuff.  If you need, the same vendor sells additional weights if you want to go higher than 25lbs, which I do

Everlast 100-Year Anniversary 80-Pound Heavy Bag Kit - Here's another great home workout idea, a heavy punching bag.  This is ideal for a whole body workout, not to mention letting out some aggression.  Bad day at the office?  Spend 30 minutes kicking the crap out of this bag and you'll feel way better!  There's an optional stand that you can also buy if you don't have a place to hang it.
New Balance Men's MR993 Running Shoe - Yes, I know, everyone wants one of those vibrams bare foot running shoes these days, and if that works for you then go for it.  I'll stick to my New Balance running shoes which I've been running in for more than 7 years now.  My current pair is old and ragged and my wife is embarrassed to send me out in them.  So I'm asking for a new pair honey!  Size 13 please

Valeo Adjustable Ankle or Wrist Weights - I've been looking to experiment with wrist and ankle weights for a while now.  I can't figure out if it's a stupid gimmick or a brilliant idea so I figured I'd try it and see what happens.  It basically means wearing weights around your wrists or ankles as a way of doing non stop light weight exercises.  Sounds neat!
Outdoors Experiences – Last but not least, I want to spend even more time in the outdoors this coming year.  I don't really need any gear for this but I do need a partner in crime.  Luckily, my wonderful wife loves the outdoors and is more than willing to go hiking, camping or traveling with me.  We spend a lot of time together doing these sorts of activities and, while they may not exactly be a "gift", they're definitely high on my wish list.
If you have any ideas for healthy gifts, please feel free to add them in the comments.