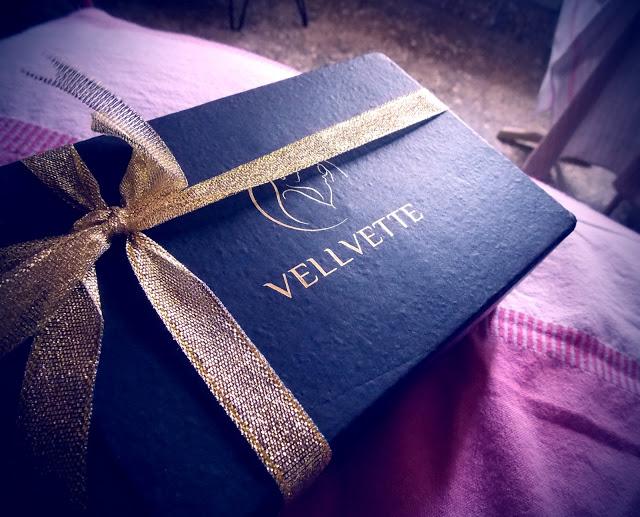 I sooo don't want to do this review. Guh. But if I don't the Rs. 399 I paid for this Vellvette Box will have been wasted. I was expecting some, at least one great thing in this box, I got none! And I hate writing bad reviews. But I have to rant! >.<I've been watching others get their Vellvette boxes since September and I've always put off buying them because I feel like what if I get something I don't like, money wasted. Aaaand that's what happened. *sobs*
I was expecting better things in the first box of the year. Pfft... Here's what I got: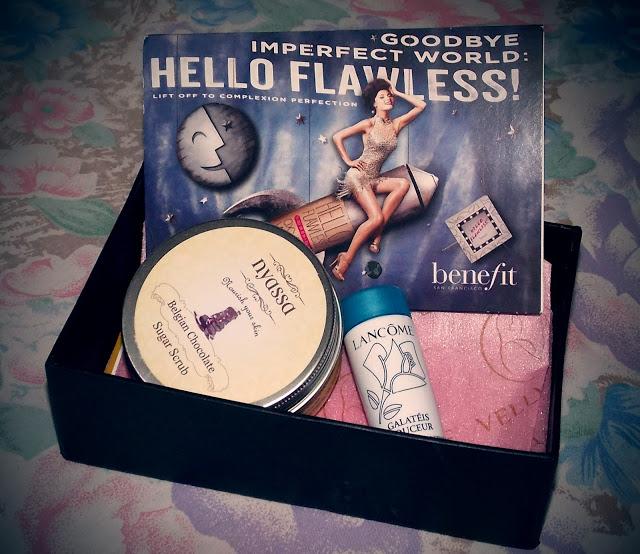 Benefit's Hello Flawless Oxygen Wow foundation samples

Lancome Gentle Face and Eye makeup remover

Nyassa Belgian Chocolate Sugar Scrub


I know it sounds like a good box but I was really not impressed.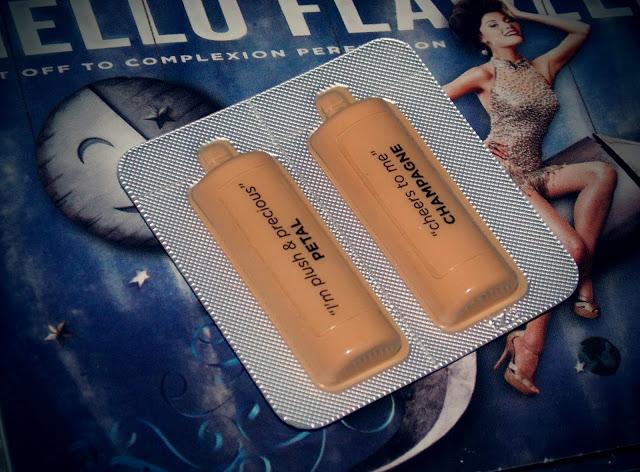 Out of the three samples, I'm happiest with the Benefit foundation, I've been wanting to try it for some time and both of these are close to my skin tone BUT I hate blister packaging and these are too small for me to get an idea of whether I will actually like them. Plus, I'm sure if you walk into a store they will hand you samples this size for free.So, I'm glad I can try it but still not exactly happy.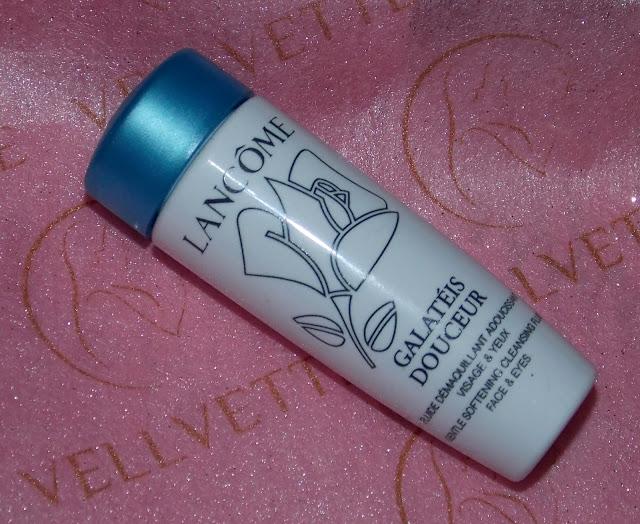 I was pretty excited to try this out too because Lancome would have awesome quality! But when I did try it, I realised it isn't more than a weaker version of any cleansing lotion. It didn't remove my foundation or eye makeup. Well, at least it smelled good. -__-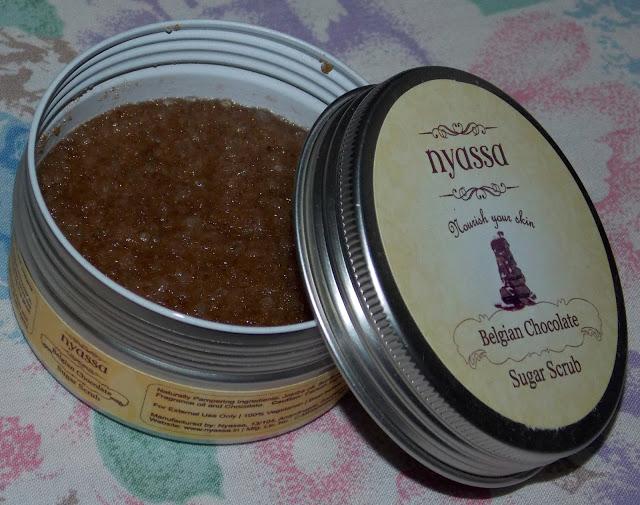 This was the biggest disappointment in my box! Not because it's a bad product, I haven't even tried it yet... Problem is, I don't have the nose to.The Nyassa BELGIAN CHOCOLATE sugar scrub should smell like GODDAMN CHOCOLATE right?I took a whiff of this and almost gagged. I smell chocolate sure but it smells like chocolate mixed with weird smelling oils and fragrances and then left out in the sun!I was expecting rich, creamy CHOCOLATE.
You do not mess with a woman's chocolate! >__<
So yeah, haven't used that yet! Don't plan to...
So in conclusion, my first ever Vellvette box sucked butt, even though I had filled in my survey to include color makeup, I didn't get any. I got a foundation sample that I'm halfway happy with and two other thing, one that doesn't work and the other that I can't use because it smells so bad!


VELLVETTE BOX Y U DO?


Sorry about my rant and negativity... I hope my February box is better!Have you got your Vellvette box? Are you happy with it (unlike me?)

♥