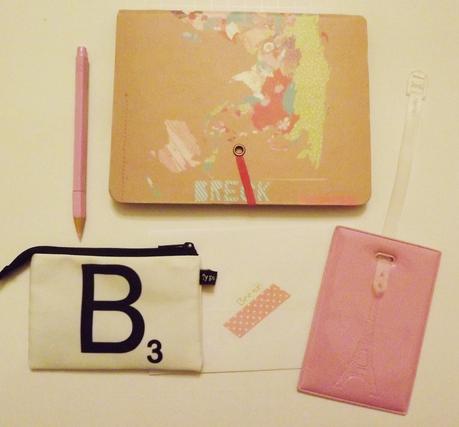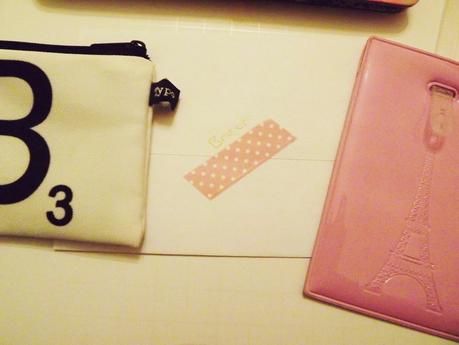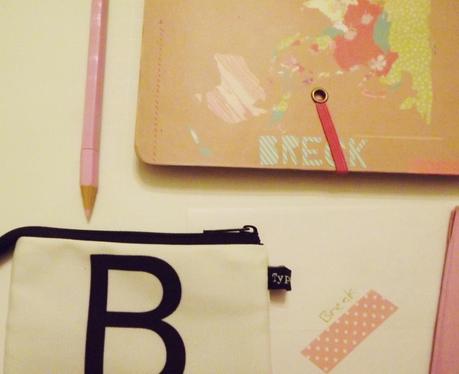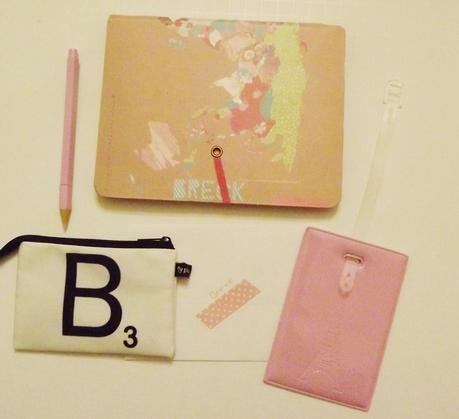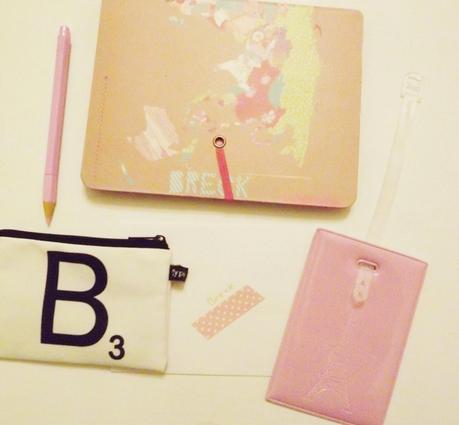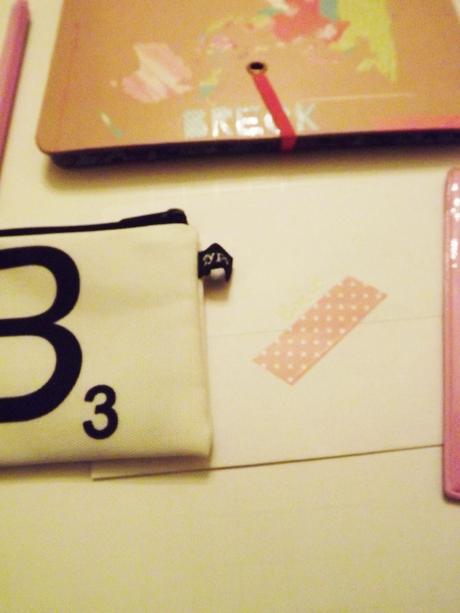 Megan from Lush to Blush & Kimberly from Kimberly's Chronicle organized this amazing thing called: Love in a Box. It's a swap where you get paired with someone totally random but you get to talk and communicate and learn about people who may be your neighbor or across the globe from you. 
The girl I was paired with for my VERY FIRST swap was the absolute sweetest. Natasha runs the blog, Bamboo Blossom, out of South Africa. Over the last month I've had the absolute pleasure of getting to know her and hear about her life. She heard about some tough things on my part and was encouraging and kind during it all. 
For the love in a box swap, she sent me a "travel inspired" package which included a luggage tag, journal, pouch, and all of it just meant so much.
In her letter, she wrote the perfect message. It was sweet and to the point. My favorite part was...
..."to remind you to always keep dreaming and to always keep moving forward." 
A total stranger who has since become a blogger friend wrote that. It meant more to me than she might ever know. 
To get in on this fantastic fun click HERE for details! 
xo
BCC