Two months ago I received a frantic phone call from my mother-in-law, Mary, informing me that she'd scheduled a Pineapple Lies book signing at her book club at the end of August and that I'd have to come to Florida or her reputation would be tarnished forever and she would be ousted from her community as a dirty, dirty liar and false-promise maker.
So, you know, the usual phone call you get from your mom or mother-in-law.
Since Mary's Florida community "The Gardens" is the inspiration for my Pineapple Port cozy mystery series and I couldn't let her be locked in the stocks in the center of town, her son (a.k.a. my husband, Mike) and I booked tickets immediately!
Here's the book club portion of my "author chat and book signing" held at H2U in Bradenton, FL…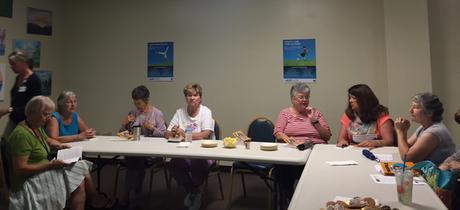 The ladies were wonderful with comments and suggestions and I got to scribble my name on a bunch of books.  Somebody suggested it took a chapter or two to really appreciate Pineapple Lies, so I had to promise to kill someone in the first sentence of the next book.
Sure, they look like nice ladies, but they're absolutely bloodthirsty.
Following book club, Mary hosted a party in her community; one of those "come meet the famous author!" type parties where the author just turns out to be me.
I had a book signing table…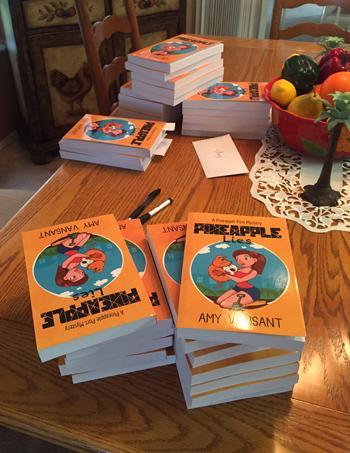 There was a cake…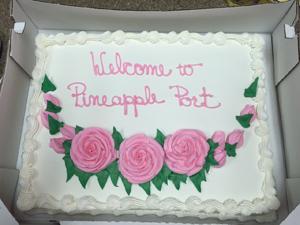 And some of the people who inspired characters in Pineapple Lies dressed up as their characters. Here's "Darla" and her husband "Sheriff Frank." Funny, I don't remember writing these characters as total loons…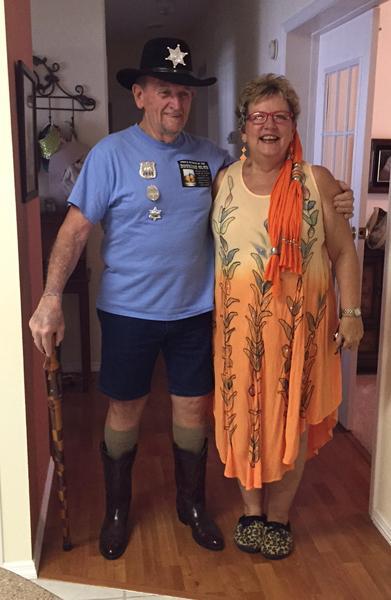 My mother-in-law, "Mariska" decided her character definitely wore scarves, jewelry and nylons rolled down to her ankles and the ugliest shoes ever created by man. Again, I do not remember including these details in my novel…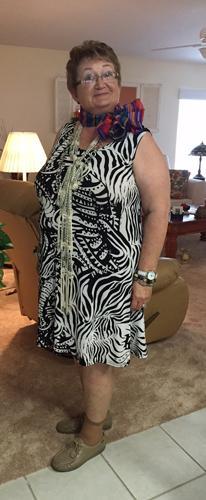 And here I am signing a book and tugging on my ear like a baseball coach. I'm not sure what I'm signalling. Probably that I need a cocktail.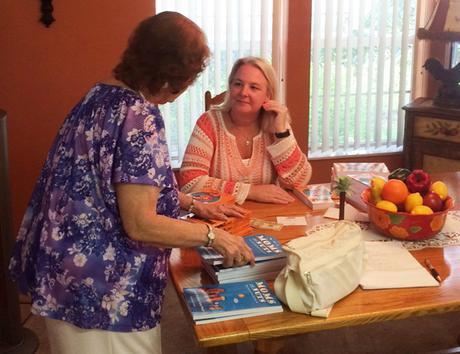 Here's "Sheriff Frank" deputizing "Bob" (who becomes "Lance" when he drinks too much) and my husband. Apparently, this empowered them to frisk the ladies as they arrived at the party.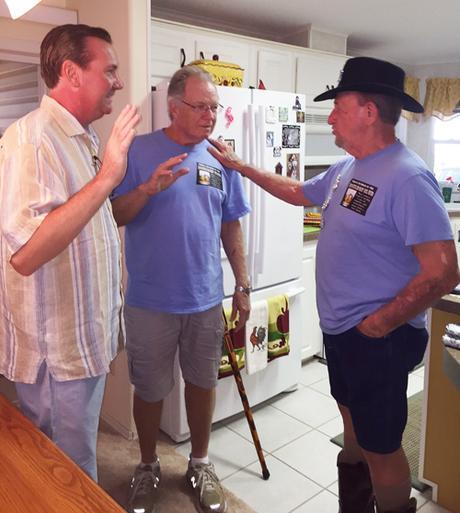 The whole event was a TON of fun and I met a gaggle of wonderful ladies down in "Pineapple Port" who I hope to see again soon!
But right now, I have to hurry up and finish the next book!
---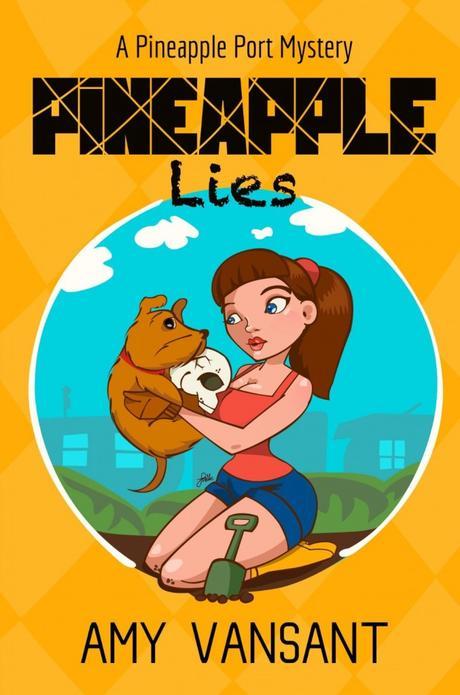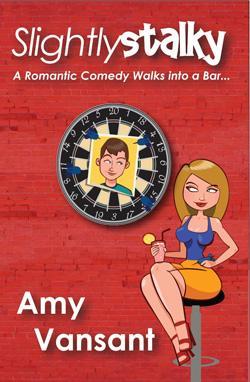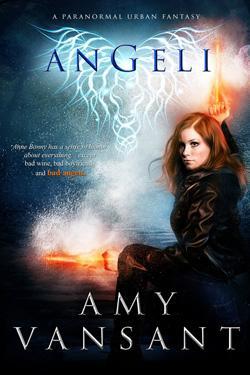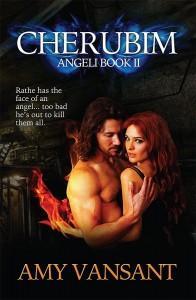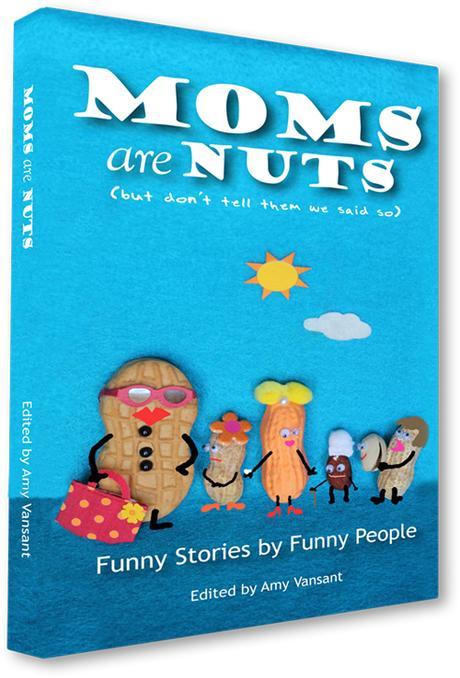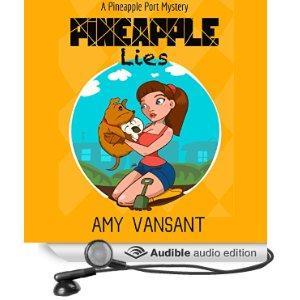 Pineapple Lies
Romantic Comedy/Cozy Mystery
Slightly Stalky
A romantic comedy walks into a bar…
Angeli & Cherubim
Funny/Thrilling Urban Fantasy
Moms are Nuts Humor Anthology
26 Top Humorists!