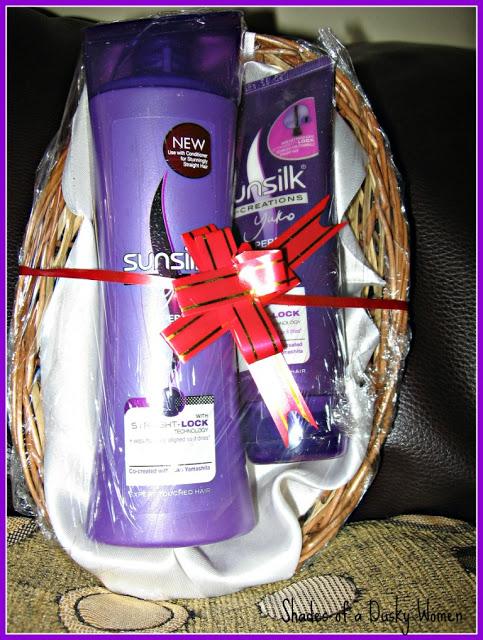 I so wanted to take part in the Sunsilk Perfect Straight contest by IndiBlogger and ordered my self this free sample. I ordered this as soon as the contest began but received them just now (one day prior to the last day) Phew!!! Talk about getting there at the last second. Now lets get to the part where i used them and lets see how it has fared.
What it claims: Advanced straight lock technology formula: Penetrates deep within the hair fiber, reducing frizz and straightening strands, keeping them fully aligned as they dry. Results that have to be seen to be believed.
Price & Quantity: Shampoo - Rs110/- for 180ml Conditioner - 90ml for......???? couldn't find the price Ingredients: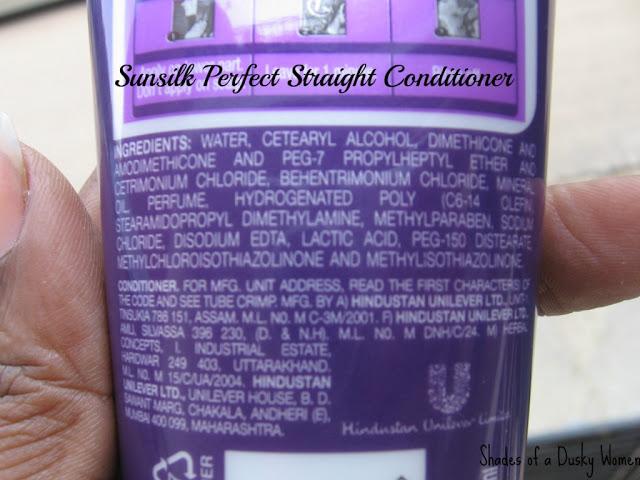 My take on them: I wanted to name this post as seen above because......well because it sounded really catchy :)  Since i got the goodies only one day before the last date for this contest, all i could give was one try and record my first impression of them.  I got them neatly wrapped and with a cute bow, I liked them and appreciate this cute gesture even though they sent it to me as a free sample. Next comes the packaging, I just LOVE the color of the packaging.It might sound a bit silly but a cute packaging actually makes you look forward to using the product. So full marks for the packaging.  The fragrance is girly but not overtly so. I'm not one of those women who want to smell like a fruit or a flower so its needless to say that fruity smells turn me off, but this product didn't do any such thing. In fact, its apt for people like me who are not too much in to girly stuff. The shampoo comes in a pearlascent, runny liquid form and looks so pretty (gushing!!!)....okay...i like shiny things :) So another satisfying check mark on my list.  Now to the real stuff - Like i said, i didn't have time to experiment the shampoo and the conditioner on separate days, so i will be giving a combined review of them. As usual i washed my hair with Perfect Straight Shampoo and felt my hair to be clean and light. Too bad i didn't have enough time to see their result after drying my hair. Next comes the conditioner, i used them the usual way and let the rest for couple of minutes before washing them off in luke warm water. Dried my hair and used a fine tooth comb when almost dry.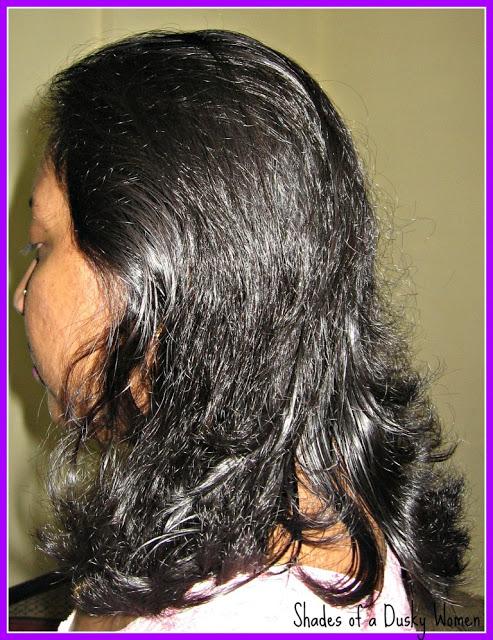 How it looked in the end??!!!!! It was less frizzy and this is a huge difference to me as I'm Ms.Frizzz. So here i am with less frizzy hair that looks awesome and of course is very manageable.My hair feels so bouncy!!! The effect lasts long, even after several hours of being outside. If you were expecting a needle straight effect, WAKE UP!!!! Like that is ever gonna happen because of a shampoo. I wasn't expecting such a result and it actually surpassed my expectation.Its not gonna work...not much on a curly hair as the effect on my wavy hair is only to a medium level. I'm not sure of the shampoo and the conditioner works individually, but i'm super happy with their combined usage.
Verdict: I know my review could be a bit confusing. Am i gloating about it or bitching about it???!!!! All i'm saying is for the money one pays for this, its worth it.Will I get them again????  What do you think!!! Of course yeah!!!!