After a month of hibernation at the start of year, February was a little more eventful than January (though just as cold!)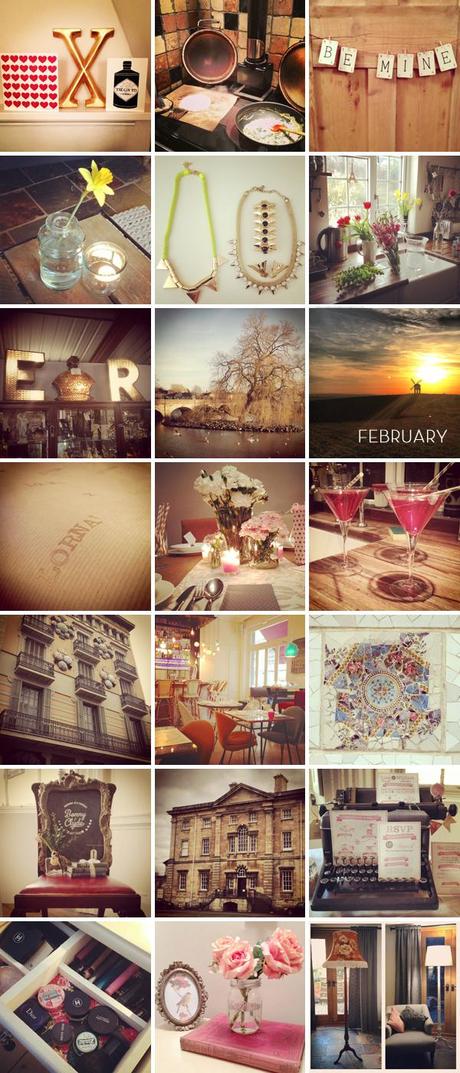 - February saw a week of events for the diary – Valentine's Day and Pancake Day all in the same week. I bought the lovely 'You're the Gin to my Tonic' card for Mr C from Made by Margo
- It was time to splash out and add a bit of colour to my wardrobe and home with lots of flowers and a snazzy neon necklace from New Look.
- One weekend we went treasuring troving to The Barn in Long Marston browsing over the antiques including the amazing bulb lit sign. On the way home we had a stroll through Stratford and drove past a stunning windmill at sunset.
- I celebrated a very dear friend's birthday with what I like to call 'stalker wrapping paper' – gold hand stamped paper adorned with the birthday girl's name.
- I spent three days in Barcelona with my Mum and Sister and had a tremendous time. I'm going through all my photos to build an Instagram city tour to share very soon.
- I helped out with the styling as the fabulously talented Wedding stationers Bonny & Clyde showed off their wares at a Vintage Wedding Fair.
- And finally I ticked off all the jobs on the February list and even gave a standard lamp a make-over too.
Let's hope we finally see some signs of Spring in March! How was your February?
Lauren x