I love the  Hydrangea.   I am not a plants woman, or an expert  of any sort, so this is just my personal take on  an interesting, amazing and versatile plant,  from the green buds in late Spring to ….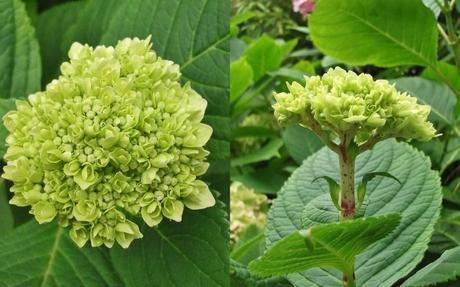 … turning in the Autumn into beautiful  velvety reds and eventually the rustic antique browns in the winter which can be turned into dried flowers.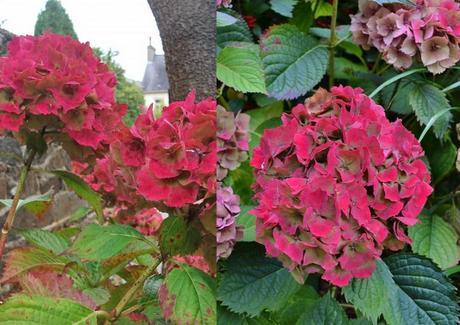 The idea of writing a post about Hydrangeas came to me whilst I was in my father's garden in Guernsey.   There  blue, pink and even white with pink spots, were all growing together in the same garden.   This baffled me as  I always thought that the colour of the hydrangea was determined by the type of soil it is growing in.    The colour can be changed by altering the ph balance in the soil and  it is easier to change a pink to blue than it is blue to pink.   You can change pink to blue by adding aluminium to the soil and visa versa.    However, you can only do this with a Mophead and a white hydrangea will always be a white hydrangea.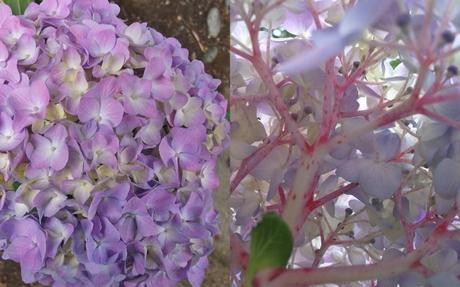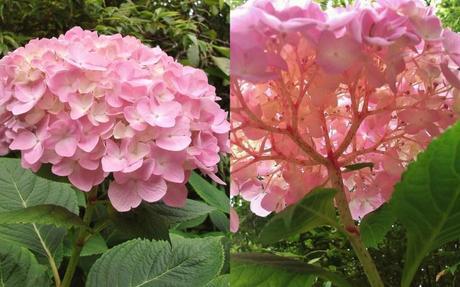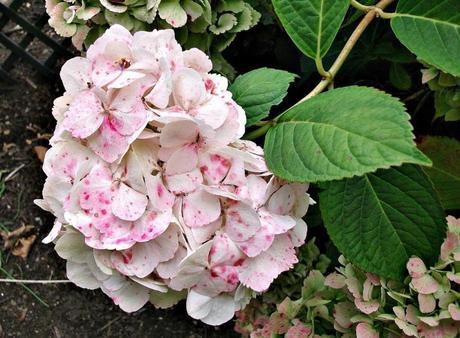 The most popular species is Hydrangea macrophylla,  known as the Mophead and is most commonly the florist's hydrangea.  Indeed my daughter used them this year for her bridesmaids posies and table decorations.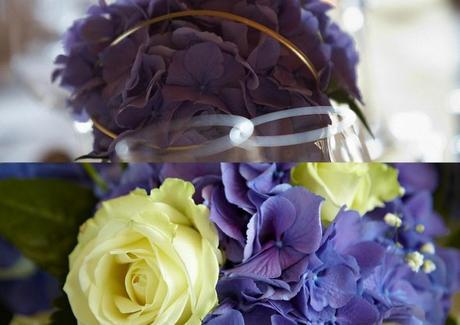 The Mophead  has an  inflorescence which is a complete flowerhead of a plant including stems, stalks, bracts, and flowers.
My all time favourite hydrangeas  is  the Lacecap  (H. macrophylla var. normalis) these have an inner ring of small, fertile flowers surrounded by an outer ring of large, showy flowers.  Each flower is like an individual posy all of their own, magical.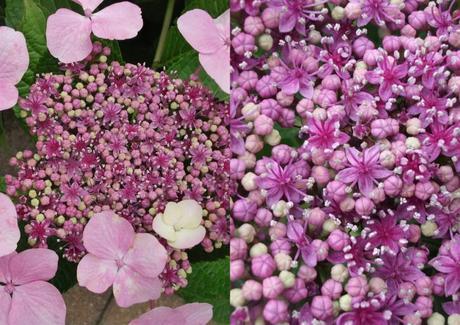 Another magnificent variety is the  H. arborescens  the best example is  'Annabelle', producing flowers that can reach up to a foot in diameter.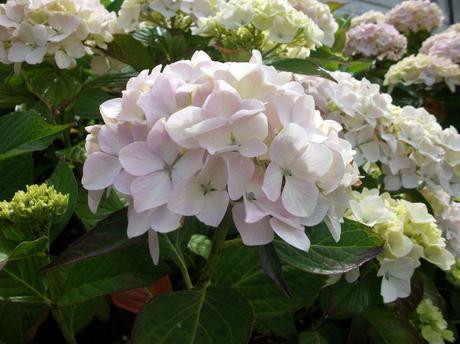 As I mentioned at the top of this post,  hydrangea make great dried flowers.    One of the easiest ways to preserve these flowers is to allow them to almost completely dry on the plant, collecting  the flowers when they have developed a papery feel.    On a dry day with low humidity, cut the stems the length you need for making floral arrangements.   Strip off all leaves and  find a dry place indoors where the flowers can finish drying.   Flowers can be hung upside down while being dried, or  placed in a vase with or without water.
Whichever method you choose, be sure to keep individual inflorescences separated as they dry so that none of the flowers get squashed.   The flower heads of some cultivars dry better than others.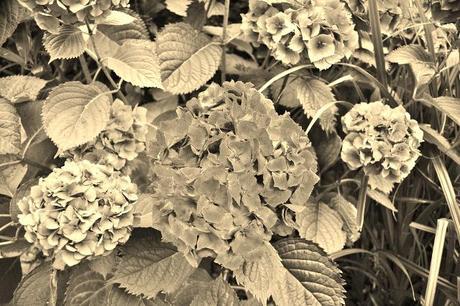 So, there you are,  what a great showy plant that provides something all year round.   My last photo is that wonderful combination of the dried flower with the new flower bursting through in the Spring.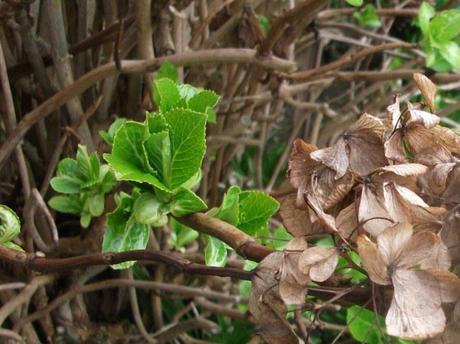 What is your favourite plant?  Why not share it?   Please link your post back to this one, it would be great to see your photos.