Lately I have been loving all things pink and nail polish is no exception! I thought I would start another little nail polish series of post on my blog, with this one being a selection of my favourites in each color category. So to kick it off, I'm starting with the paler, more pastel pinks as summer is nearly upon us (although not very evident with the weather boohoo).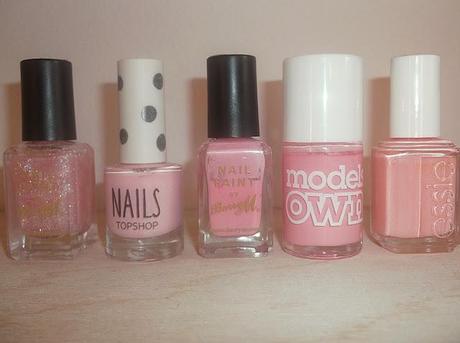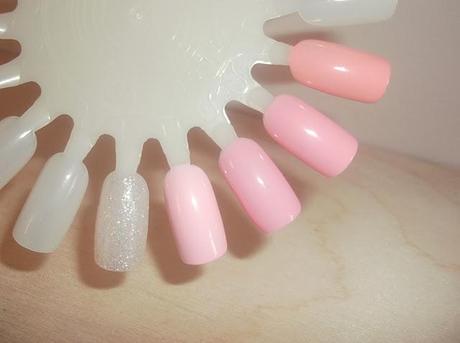 L-R: Barry M Pink Iridescent, Topshop Milkshake, Barry M Strawberry Ice-Cream, Models Own Pastel Pink, Essie Van D'Go
I think pastel pinks are so flattering on the nails, especially to someone with extremely pale hands like myself, and they always seem to brighten up my mood when I see them, and with a mixture of baby pinks and more peach toned pinks you really can't go wrong! I also included the Pink Iridescent glitter polish from Barry M as it is just so pretty and although it isn't actually a pink polish when applied, it is absolutely beautiful as a glitter topcoat over pink polishes. What are your favorite pink nail polishes?