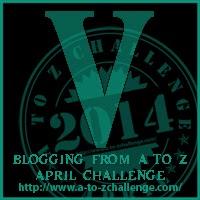 Unbelievable! Only a few more letters left and I would be able to complete the 2014 A to Z Challenge! Yay!!! (However, I need to really cram on visiting the blogs of other participants as I have been unable to do so due to numerous medical tests I had to go through -- I can now navigate the hospital in my sleep)
Now back to my regular scheduled posting ... Among the many nifty inventions that have become part of our lives, a favorite of mine is the very useful Velcro.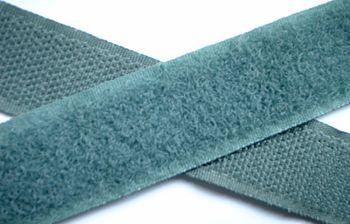 Velco (Photo credit: Wikipedia)
Remember the days when we could only use buttons, hooks & eye, and zips? There were times when the magnetic buttons on bags or jackets would cause the material surrounding it to tear because of the force required to pry it open. Then there were zippers that would often get snagged on lining or break altogether. The hook & eye is not exactly pretty reliable either. 
But Velcro... Now there is one pretty useful thingy. It is also very easy to replace when required -- just pull out a few threads, remove the old pieces, place new ones and sew (or glue) in place!
My Dad has an old neck brace that he uses at home with Velcro sooooo old that one side (the soft fuzzy one) will no longer get attached to the other side (the rough one). There was no need to buy a new brace as the old one is perfectly usable except for the Velcro. Then I learned that a store selling tailor supplies in town sold them. I got a piece of both sides (one meter long to be exact). 
I measured the length I needed, cut it, detached the old Velcro from Dad's neck brace and sewn the new ones on. Voila! As good as new! This gave me an idea and I looked for all the stuff at home with Velcro that needed replacing -- even the blood pressure cuff (which required slightly more dexterity and sewing skills but was perfectly doable).
I love Velcro -- it is one of my favorite things :)