An Intimate Murder by Stacy Verdick Case
My rating: 4 of 5 stars
I received a copy of the book through NetGalley in exchange for my honest review.
A couple, Jonathan and Susan Luther, were brutally murdered in their home. Their son Chad discovers their bodies and the police are called in. Detectives Catherine and Louise are investigating the case. During the investigation, it is learned that Chad also happened to discover his grandmother's body when she was murdered many years before. It appears that the Luther family has had experience dealing with tragedy before.
An Intimate Murder is a good read. The story is written in a manner that will draw the reader in. It is also a book that one would be very reluctant to put down. The twist at the end is unexpected and is a refreshing change from the usual detective novels available out there. This book is definitely worth a read.
View all my reviews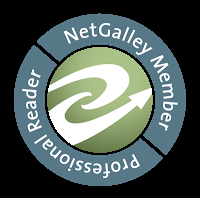 Buy the Book