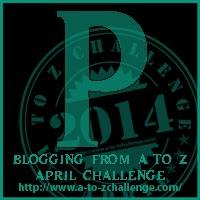 Okay... I like food... which is why most of my A to Z Challenge posts are about food. But then how can anyone not like food? 
Among the many vegetables and fruits that my Dad has in our garden, the potato is one that he makes sure we have enough of. (Well potatoes and onions to be precise)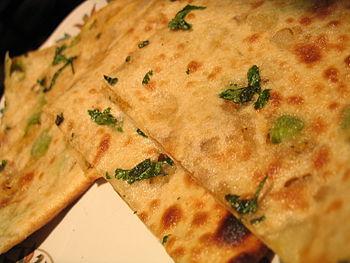 aloo (potato) paratha  (Photo credit: Wikipedia)
The amazing thing about the potato is that it is incredibly versatile. A potato can be boiled, roasted, baked, fried, steamed, or even dried. I use boiled potatoes as stuffing for aloo ka paratha (flatbread stuffed with mashed potatoes), as the main ingredient in potato salad, a great dip when mashed and added to yogurt, and a great snack all on its own. Plus, when our canine babies are not feeling so well, boiled potatoes helps to settle their tummies.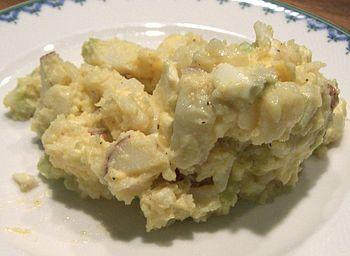 Potato salad with egg and mayonnaise (Photo credit: Wikipedia)
The potato is also great when it is fried. But we try to avoid having fried potatoes or anything else fried as much as possible. Which means that when I do make French fries or fried potato patties, Dad and I make sure we savor each and every bite. 
Darn, I always make myself hungry when I write posts about food -- I am craving some potato salad. Anyway, the potato is among my most favorite things.