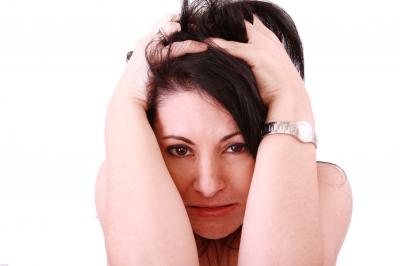 FreeDigitalPhotos.net
My Ex Raped Me And Walked Free
It's hard to know where to begin. I met my ex when I was 16; we were together for 4 years. I always found him to be jealous of male friends and we broke up after I couldn't trust him anymore, after he cheated. I was supposed to meet him at his mom's house and he told me he would meet me on the bus. It turned out he didn't want me at his mom's cause of the other girl being there. After that we stayed together about 2 months, but I couldn't trust him so we agreed to split.
We stayed friends afterwards and he started seeing someone else, as did I. We still went out together as friends and it seemed to be going great until he came to see me one week after I started seeing my new partner. I wasn't there but my new chap was and told my ex I was out, I got a phone call as soon as he left. He told me I had to finish with my new fella because he was a druggie, which he wasn't.
He got really angry and said he wanted to see me, he decided we would go out and talk about it, his place was quite a way from mine and would cost a fortune in a taxi to get back. It was decided that I would stay the night. I would take his bed and he would sleep on the sofa as I had recently had my appendix out and was still quite sore.
We went out and spoke about my new chap and his new girlfriend and he was still going on about how my new chap wasn't good enough and that I should finish with him. I ignored him which he didn't take too, well the night was cut short after this and alarm bells were ringing, but I trusted him as a friend to take care of me.
I went back to his place as decided earlier I had the bed, he went to the sofa. About an hour of going to bed I awoke to find him in the room. I tried to push him away telling him I didn't love him anymore but he wouldn't listen.
I couldn't push him away and he did what my worst nightmares could only be, my ex raped me.
He then left the room when he finished and returned to the sofa. I cried quietly to myself and hatched a plan to leave when he fell asleep, crying all the time. I tried to ring a taxi but my phone wasn't working and kept on dying. I crept down to the living room and phoned a taxi from the house phone and crept out while he lay sleeping.
I went to my friend's house because my mom and dad were on their way to Scotland, when I got there at around 3 am I started banging the door down. I told her what had happened and she sent me to my sister in laws house where we called the police.
I was taken to a police departments and was examined by a male doctor, as if it wasn't bad enough of what I had already had happened to me.
After what happened I became depressed, I lost 5 stone; me and my partner's relationship became rocky at first. I had to learn to trust him again, which took time and a year after it happened I found out I was pregnant. My life seemed to have a reason to carry on but my partner wasn't happy at all and we broke up. I was going through it on my own when the court case came up and when it was my turn to speak out they said my ex had said how I wanted it and consented to what had happened.
I tried to tell them it was all lies that my ex has raped me but because we had a relationship before, he got away with it. It was his word against mine. I had to carry on for my little girl, my partner and I got back together when I was 7 months pregnant and was the ideal supportive partner.
We have now been together for11 years and have another daughter. I always think about what happened and question why he did what he did. Was it because I was happy with someone else? Was it jealously?
I don't know
All I do know is karma is a bitch and it's going to bite him in the ass good and proper one day.
This inspirational post was written anonymously by a mom who is a member of my Facebook mums group. I have full permission to share her story. If you can relate to this post and would like to share your own anonymous post please contact me.

You could help us share the blogs love to helping others by sharing via the social sharing buttons bellow.