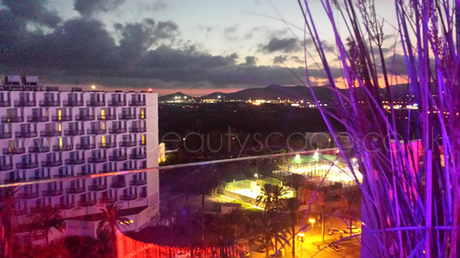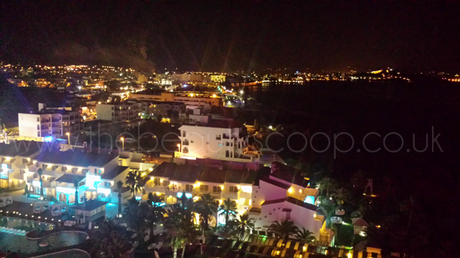 I love holidays; I love everything about them (minus the packing and remembering of important things like passports etc, the paying for the holiday, and mostly the coming home); but I definitely love the excitement of looking forward to it, starting the holiday early at the airport - and yes I do mean boozing at wherever they'll put up with us in the departure lounge, boarding the plane, arriving (love it when that heat hits you as you step off the plane), and then of course the holiday itself.
However, before I go on holiday, there are definitely beauty chores that need tending to so that my holiday is as chore free as possible. I mean who wants to be shaving daily, or doing nail polish etc. when there's fun to be had?! Not me, that's for sure! That's why I'm letting you know about my absolute essentials when it comes to my own holiday beauty preparation.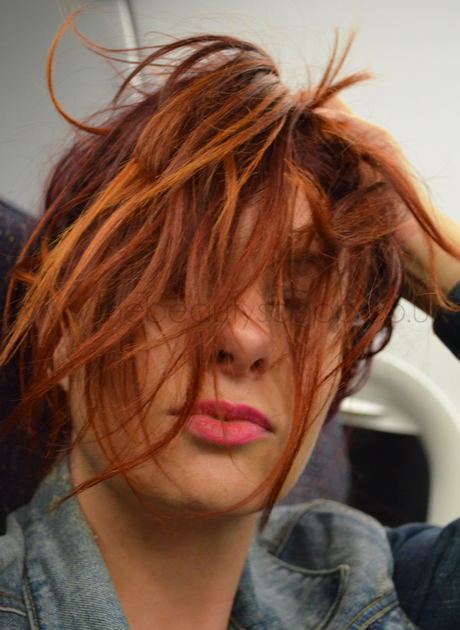 Hair Appointments:
The first chore to be tackled was my hair, because, other than the roots needing to be done, I wanted my hair color as fresh and as vibrant as possible for the whole holiday; and with the potential for excessive fading due to the sun and swimming pool action, this was even more important for me. I stuck with the same color combination I've been having recently, as I felt that a change (not in overall colour, just the tips) could mean that the color build up that I had achieved so far with the orange-y tips could all be undone, thus there would be even more risk of fading.
I recommend having your hair color done a few days before you fly if you're going for something slightly new/different, that way you have time to make alterations, should it not be to your liking. Otherwise, get it done as close to your departure time as possible for longevity.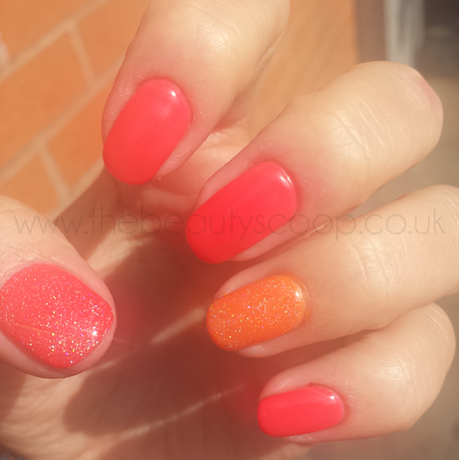 Manicures and Pedicures:
Before gel nail polish existed, I would just go for a bog standard manicure before my holiday, in the hope that my nails would look nice for as long as possible; but then end up having to re-do or top up my nails myself throughout the holiday, since normal polish is extremely prone to fading and chipping very quickly, more so when in a holiday environment.
Nowadays, we have gel polish... thank god, and it has been an absolute godsend because it absolutely 100% lasts for my entire holiday (well unless I'm going on an extended break of more than 3 weeks - I wish!) without chipping, or fading. I had gel polish on both my finger and toe nails, which lasted for the entire holiday, and then some. In fact, the only reason it had to come off was due to regrowth. Although I actually have a post coming up soon about how to extend your gel polish a little longer, if only down to regrowth starting to show. I got my nails done the day before I went on holiday, which worked well for me as they lasted perfectly.
For your reference, I had my nails done at Blink Brow Bar at
Selfridges
in Manchester; and the colours I believe I had were Artistic Colour Gloss in shades Sexy (the coral-y pink shade on all but 'feature' ring finger), Sultry (the orange shade on my feature finger) and Halo (the sparkly top coat on my thumb and ring fingers)!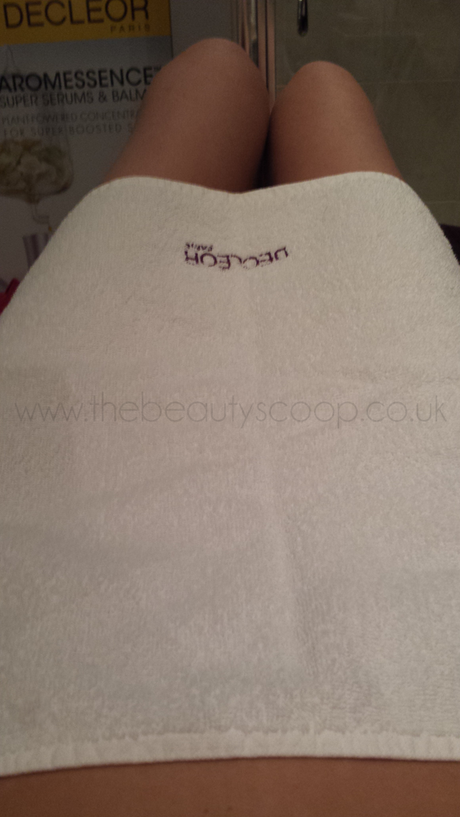 Hair Removal:
Well I've already written an
article
on hair removal recently, so I won't go into it in too much detail as you can read that
here
! However, when I go on holiday, I absolutely need to feel like I am hair free for the entire time. I mean nobody wants to be in a bikini with hairs that have escaped, or grown back poking out, do they (ew)?!
So, I tend to schedule in a bikini (Hollywood) and thigh wax as standard and then epilate the rest of my body (underarms and lower legs) as I can just about take the epilation pain there but then I keep on top of the fuzz with the epilator, if and when I need to whilst over there - which is rare, but I take it with me anyway! Now that I am doing some at home laser hair removal, I'm hoping that this will be a redundant step for future holidays though.
I also make sure my eyebrows are freshly threaded, as nobody likes a messy brow. ;-)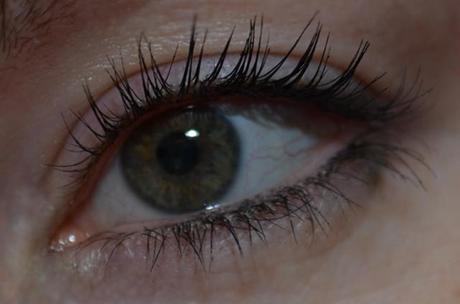 This isn't an eyelash perm image, it's an old image from a very old Max Factor False Lash Effect post.
Eyelashes:
I think this is another holiday essential if you want your eyelashes to look great whilst by the pool/on the beach during the day, but don't want to be putting makeup on for whatever reason. I personally don't wear makeup at all throughout the day whilst on holiday, unless going to a day time event/club - so having my eyelashes 'done' just makes me feel better about that.
I was actually due to have my eyelashes either permed or extended at Blink Brow Bar on the day that I left the country. However due to a mishap beyond my control, I was unable to make it there that day. I will be having these done on another occasion, so expect a separate review post on this soon.
Others:
Lots of people have
fake tan
applied before they jet off on their jollies, but I find this to be a total waste of time, since as soon as you hit the pool, the chlorine actually strips the tan straight off. If you're planning on staying poolside, this may not be such an issue, but I definitely like taking dips to cool down, at the very least. I do take a few short sunbed sessions to prepare my skin for the sun before I go, not necessarily the healthiest option, but I do find it helps to prevent overcooking my skin the moment I get there.
Weight loss
- I always try to diet and tone up before a holiday. The fact that people will be seeing me in not much more than 'glorified underwear' through the day is a large factor in this. Obviously this is a personal thing, you may not need to lose any (lucky thing) but if you do, timing with this will depend on how much you need or want to lose.
Exfoliation
is a key treatment to do both before and throughout your holiday if you're planning on tanning. The more you exfoliate, the better your tan will be, and the longer it will last. Dead, dry skin is not a good look at any time though. I tend to use a nice body scrub AND a scrubby mitt or sponge to slough away any dead cells.
So there you have it, my holiday preparation essentials. I would normally have posted this earlier in the year, however I obviously still had a lot going on then with my personal life (and then technical issues), so it's a case of better late than never and this will hopefully help those of you jetting off for some winter sun. You lucky things.
What holiday preparation do you do?
This post originated at www.thebeautyscoop.co.uk