Anyone who knows me well can ascertain my love of a white house.  There is no other for me.  I also love houses that have a direct connectedness to the outdoors.  We have a courtyard entrance to our house so I'm constantly saving imagery that I could use in that space & other parts of our grounds.
Here are some of my faves!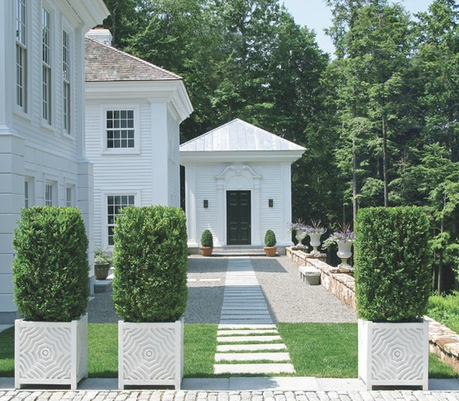 Via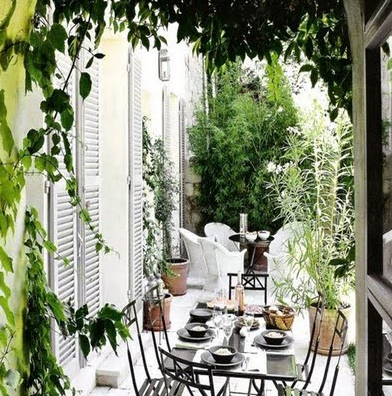 Via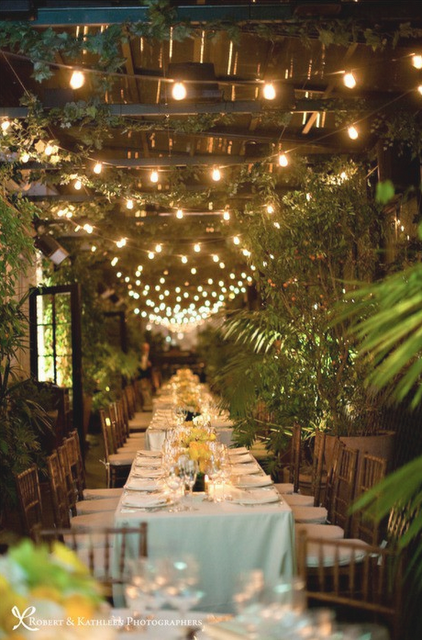 Via
And, here's our courtyard.  We love it, so pretty to walk through daily to the front door.  One of the best ideas I've had yet was to tent our courtyard for a really, fun party.  Images below!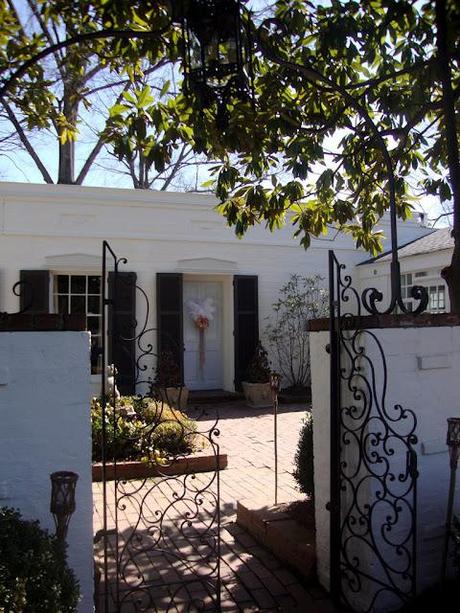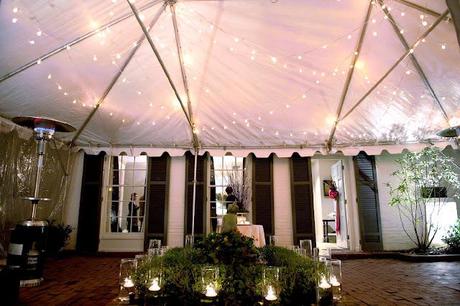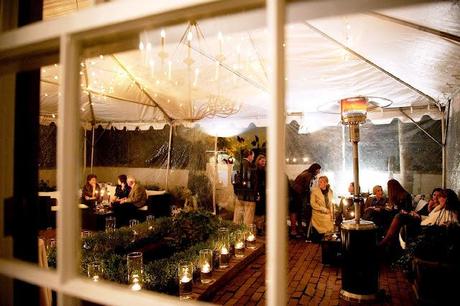 Gwen Driscoll
You can visit my
Pinterest
page
here
to see more inspiring exteriors.  Have fun pinning!
We'll talk soon.
Gwen