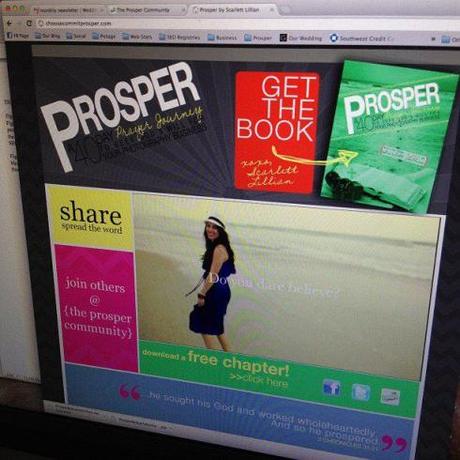 Yesterday was truly a beautiful day.
I don't know what to say other than how thankful I am.  And that God is good!
In 2009 I was at a Christian women's photographer's retreat sitting on a picnic table reading my Bible and writing in my prayer journal.  As I sat there and prayed "God, what's next?  What do you want to use me for?," I heard Him whisper in my heart to write a book, and I immediately said "No!" to Him.  After having lost my dad just a few months before, I gave God the whole, "Haven't I been through enough?" argument.  "Please, no, don't make me do this."  But as I tried to fight Him, He simply told me to write.
Then suddenly, He gave me words and I began to write and write and write…. and stop and start and stop and start many times over the course of 3 years.
Fast forward to last night… As I crawled in bed, I sat there kind of in shock and whispered to God, "We did it.  I can't believe we did it.  AND all the readers who wrote me today saying how much they had been praying for something exactly like this?  That is ONLY You Lord!"  I can't tell you how many times my eyes filled with tears yesterday after message after message filled my inbox with people sharing their hearts back to me in return that Prosper was a complete answer to prayer for them.  Only God can orchestrate those kind of miracles.  Only God.
I'm still quite in shock.  As I woke up this morning to find almost 200 members in The Prosper Community created to go along with the book, watching them all interact and pray for each other and encourage and uplift each other.  All I could think is "My cup runneth over," from Psalm 23:
1The LORD is my shepherd; I shall not want.
 2He maketh me to lie down in green pastures: he leadeth me beside the still waters.
 3He restoreth my soul: he leadeth me in the paths of righteousness for his name's sake.
 4Yea, though I walk through the valley of the shadow of death, I will fear no evil: for thou art with me; thy rod and thy staff they comfort me.
 5Thou preparest a table before me in the presence of mine enemies: thou anointest my head with oil; my cup runneth over.
 6Surely goodness and mercy shall follow me all the days of my life: and I will dwell in the house of the LORD for ever.