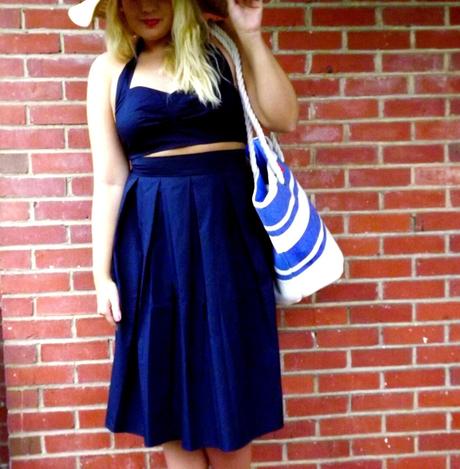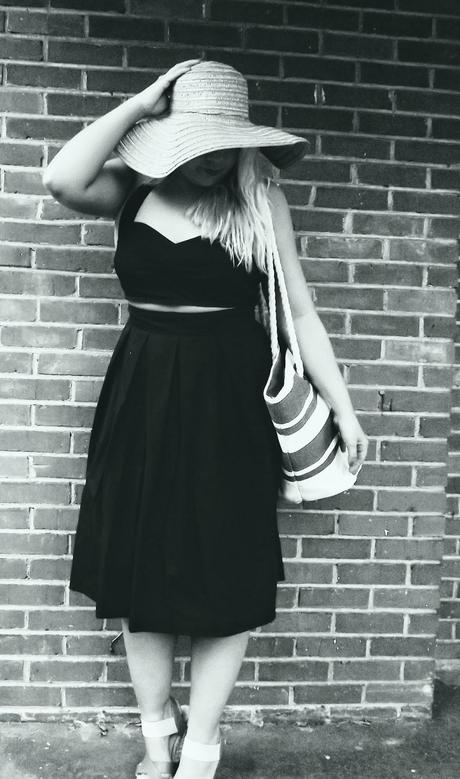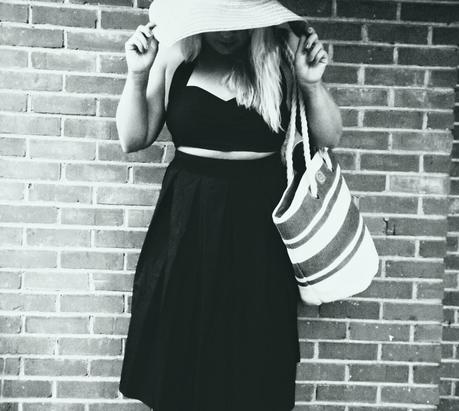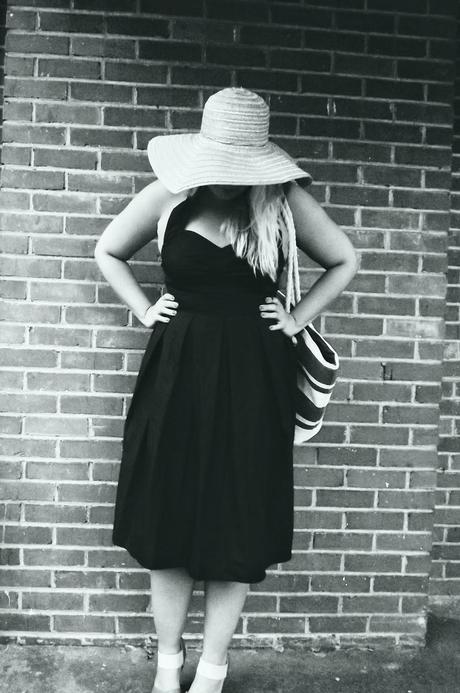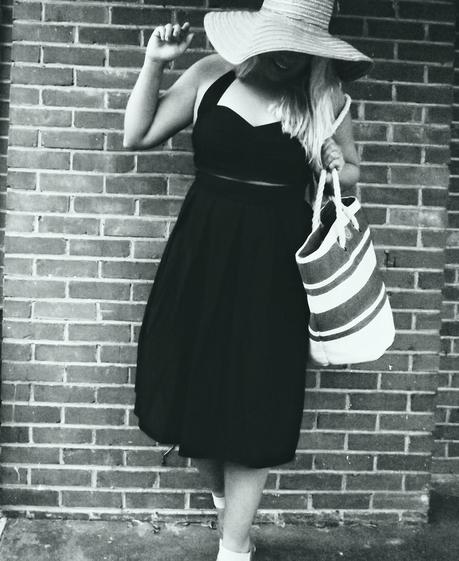 Outfit: Crop Top- eShakti, Midi Skirt- eShakti, Shoes- Cato Fashions, Bag- Joules, Sun Hat- Target
I wanted y'all to see the color hence the non black and white picture at the top, but the outfit had this "50's pin up" look to it so I wanted to add that to the post with the black and white. Let me start by saying, I never thought I could pull off any type of crop top until this eShakti combination arrived on my doorstep. The skirt is one that  I will no doubt use over and over again and the crop will more than likely get paired with other midi skirts. This outfit is the perfect summer look for the boardwalk or the beach. The outfit pairs perfectly with a pair of fun wedges, a sunhat, and that oversized beach bag you see. The fabric of the crop/midi combo moved easily and wasn't constricting which is a BIG deal to me. I hate when things don't have the comfort factor. 
The company eShakti carries a number of different styles of clothing, from boho chic to wedding and so much more! Their sizes range from 0-36 so they can accommodate everyone! 
The crop/midi combo I'm wearing is called the Cotton poplin halter bralette and skirt and is listed at $59.95. This is the perfect look to update your summer wardrobe. It's different but completely classic! 
Connect with eShakti:
Facebook / Twitter / Pinterest / Tumblr / Google+ / Instagram
xo
BCC