Hi viewers/bloggers!
So as promised yesterday, here is the 2nd part of my birthday celebration photos.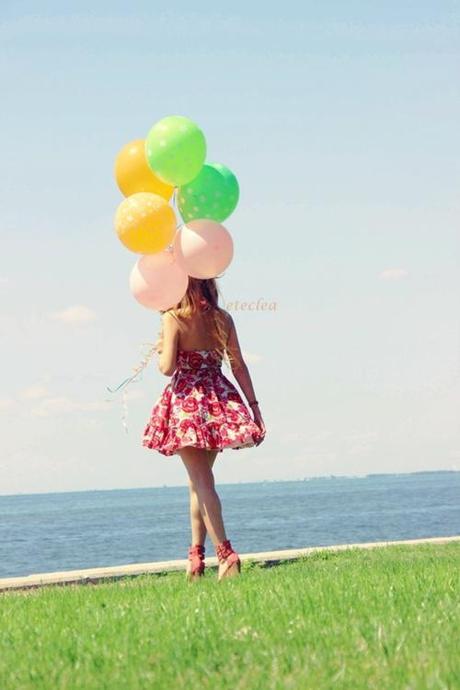 I had a picnic at Vinoy park in Saint Petersburg, Tampa.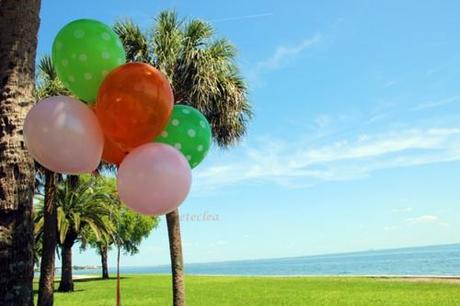 Perfect day for a celebration and picnic.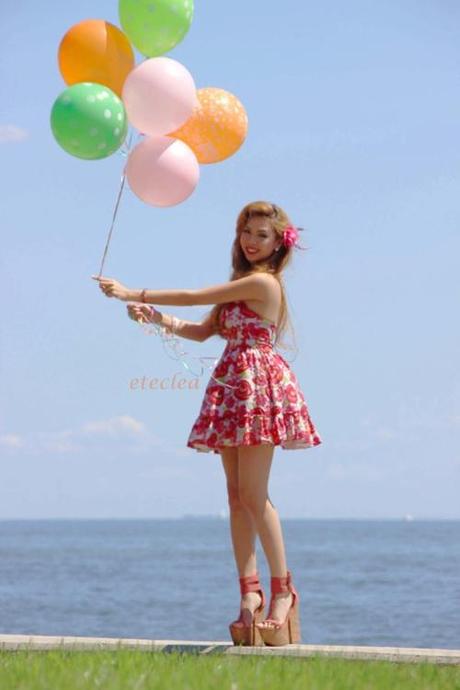 I chose latex balloons this year because I love the "kiddie" feeling it brings to a birthday, brought me back to my childhood b-day celebs!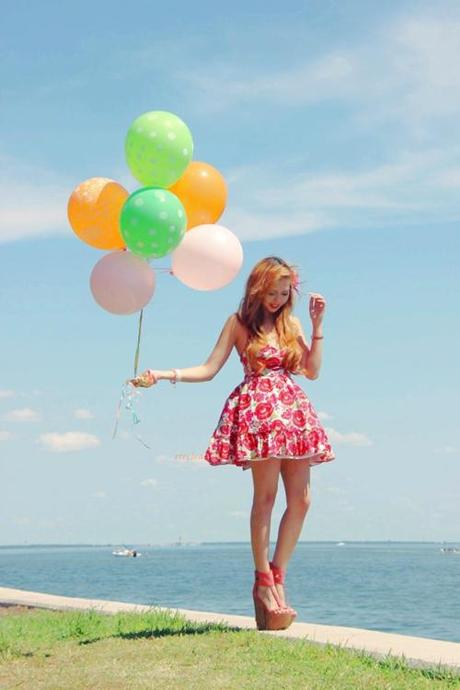 Now for that look I had: This dress is another revamped one, I actually cut the belt ribbon and made it as a halter sweetheart top. Cute isn't it? Gives that pin-up look!  and finished it off with my birthday shoes (JC Leimomi in corale).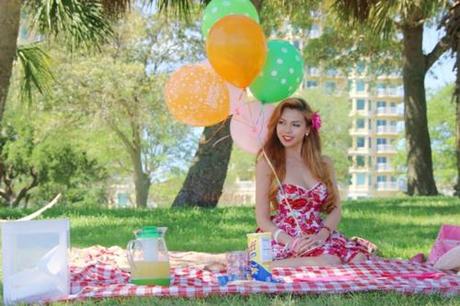 My picnic setting.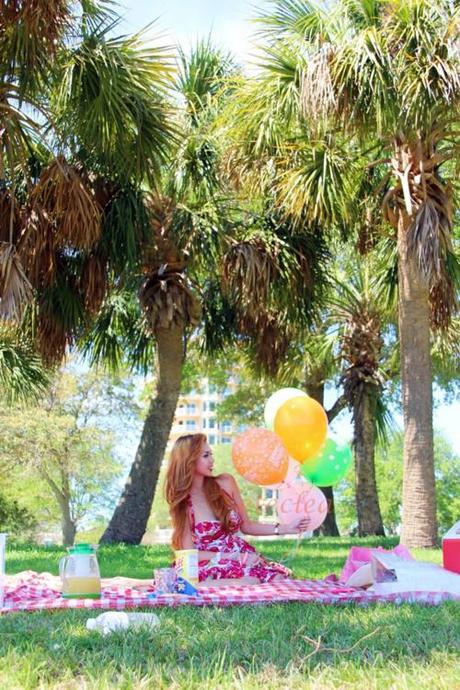 More pictures.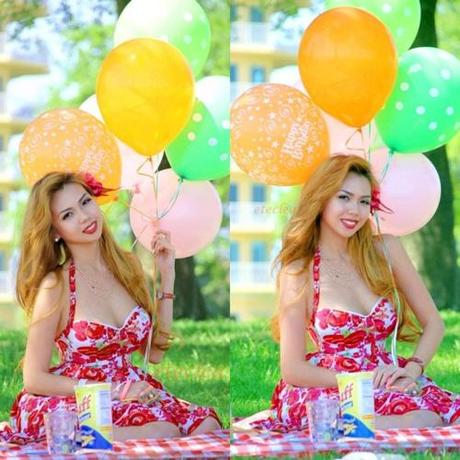 Smile! ;)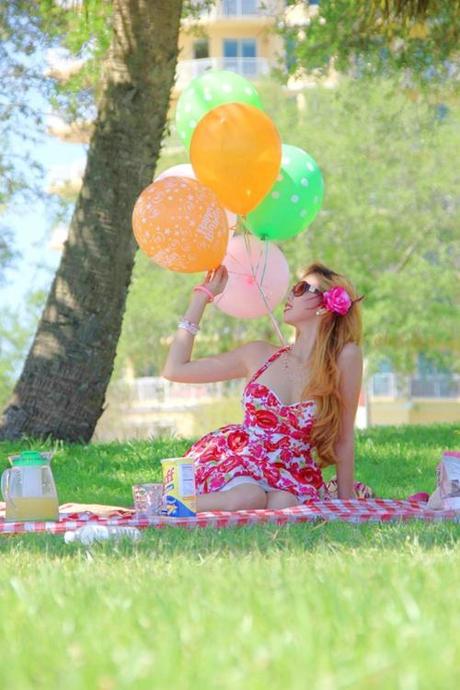 Playing w/ the balloons.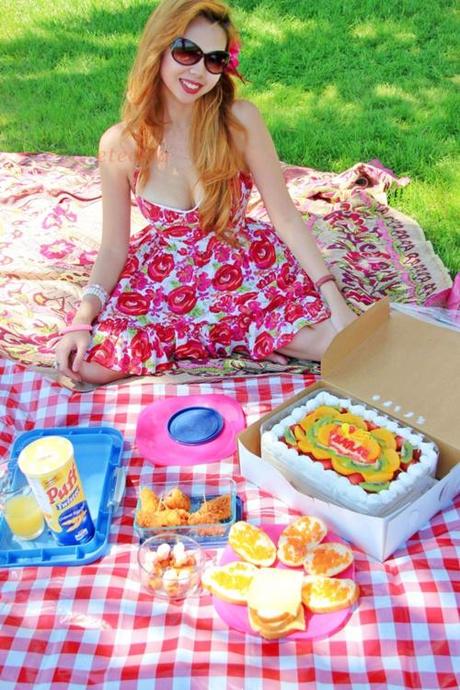 My food!!! <3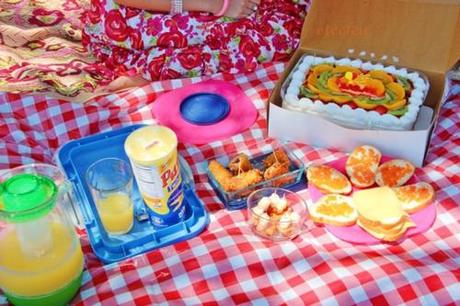 Crema de fruta Cake from Mercel's Filipino Bakery.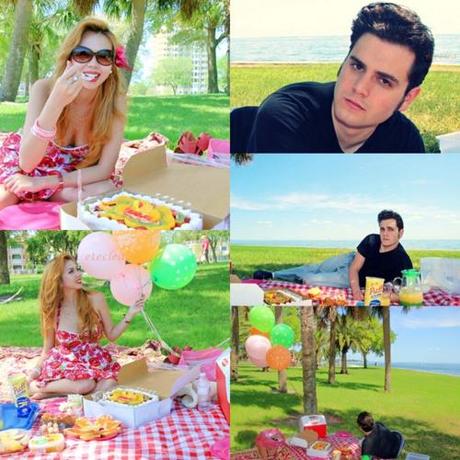 My Date on the right! I actually styled his look that day, my inspiration? JAMES DEAN!!! <3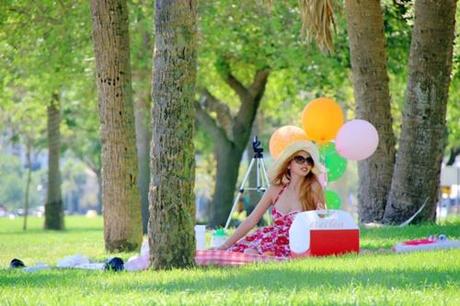 Loving the weather!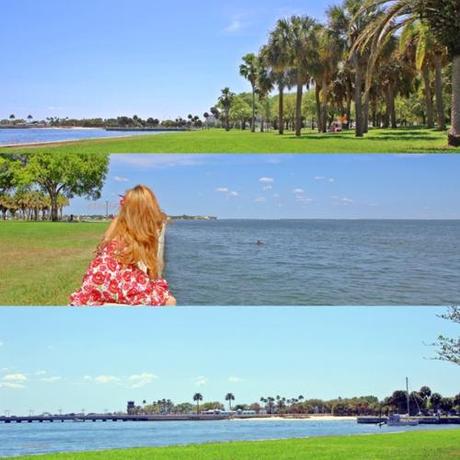 The best part of the day??!! dolphins greeted me when I was sitting by the sea wall! <3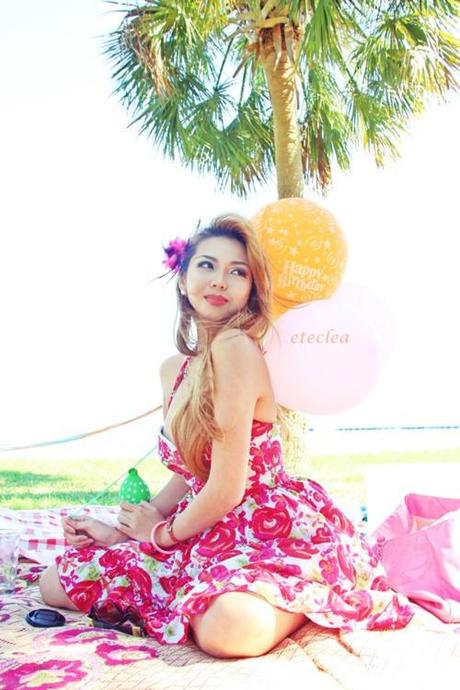 I actually have a 3rd set of photos for another BBQ picnic I did and my theme was an islander party, maybe I'll post them here on my blog too, lets see! ;)
BUT OVER ALL, It was one of the BEST Birthdays I ever HAD! Could not ask for more! And OH Did I mention I'm still waiting for the birthday presents I ordered 1st week of February! ahhh! I am so excited they're customized from DAS a local shoe brand in the Philippines that I love! Will post it here as soon as I get received  them <3
for now here are my new sunnies another present from my loved ones: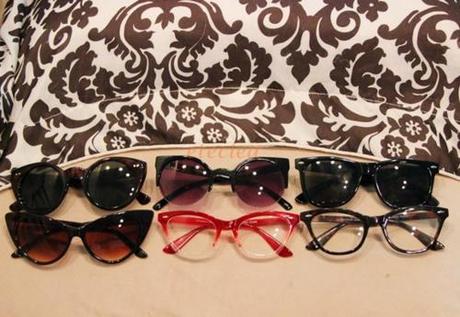 Vintage looks! <3
That's it for now loves!  hasta luego! <3
xoxo