Jenny, my best and oldest friend, got married in Indianapolis on Saturday. Our moms grew up down the street from each other, and Jenny and I have been two peas in a pod since before we could walk. Standing beside her as she married Aaron was amazing, and I'm so honored to have celebrated with them.
The wedding was a whirlwind. Brien and I flew in with my parents on Friday morning, and the weekend was jam-packed. On Saturday, we got up bright and early to get our hair done. The only time I've had my hair styled professionally was for Prom, and it really felt like the royal treatment. Doesn't Jenny look like a queen?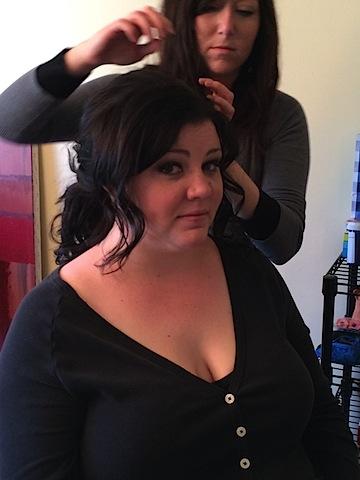 Jenny and Aaron got married at the Ambassador House, a historic house and garden in Indiana. We lucked out: it was a beautiful, sunny and warm day.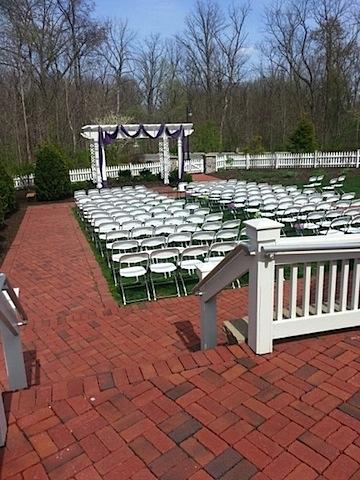 Getting fancy in the ladies' chamber: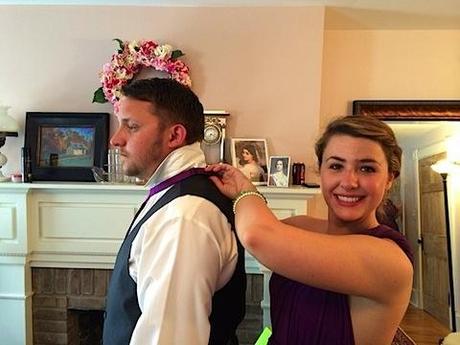 Jenny and Aaron's friends are really nice, and so much fun. I wish we lived closer!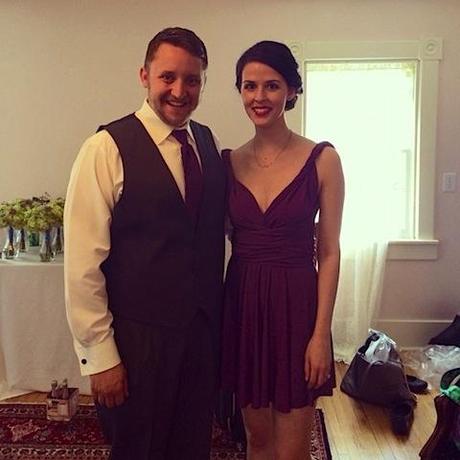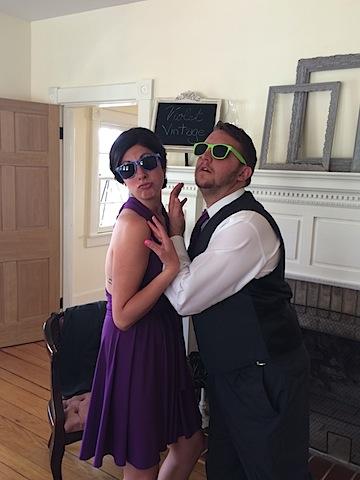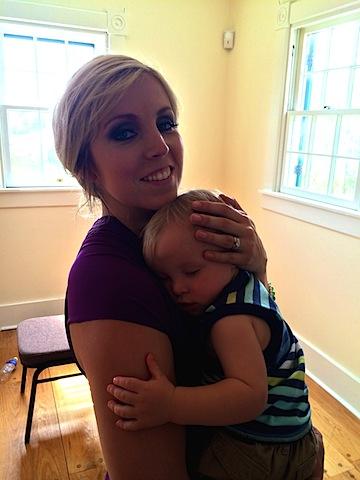 The day was so busy that it was easy to forget to eat… but don't!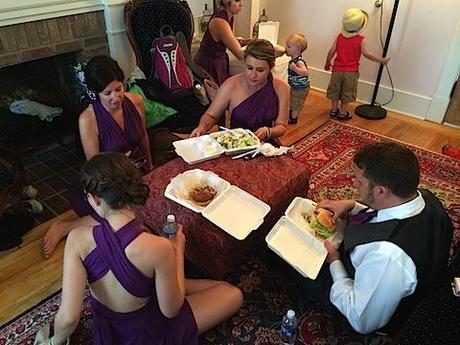 The energy in the room was contagious and exciting. I loved watching all the guests arrive from our window upstairs.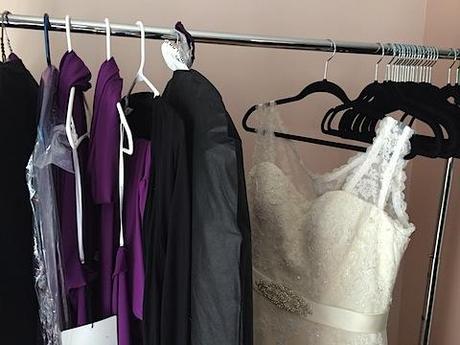 Aren't these bouquets beautiful? I love hydrangea.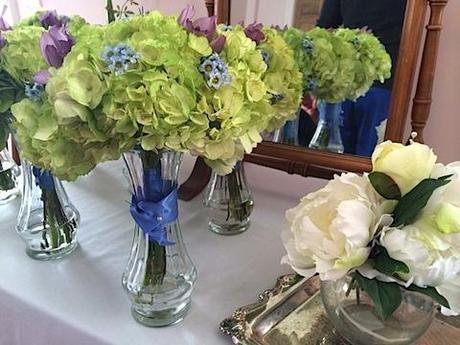 Walking down the aisle with the best man. Glad I wore low wedges!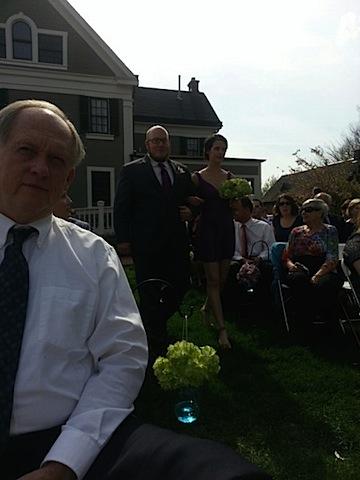 The ceremony was so sweet. Not a dry eye around!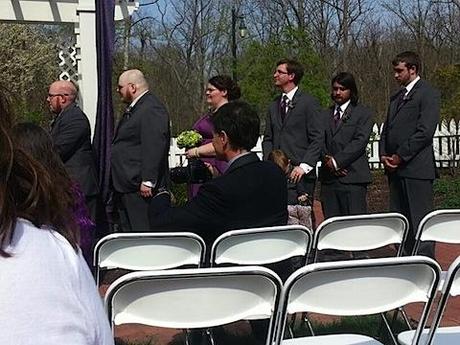 We were all sniffling up there.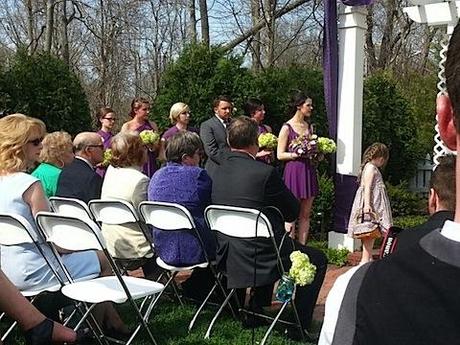 Then, Aaron accidentally dropped Jenny's wedding band and we all cracked up. Shouldn't a marriage start with laughter?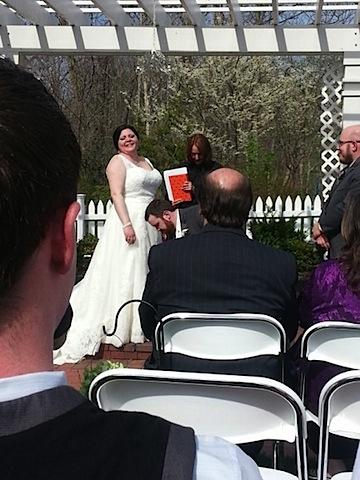 The happy Mr. and Mrs!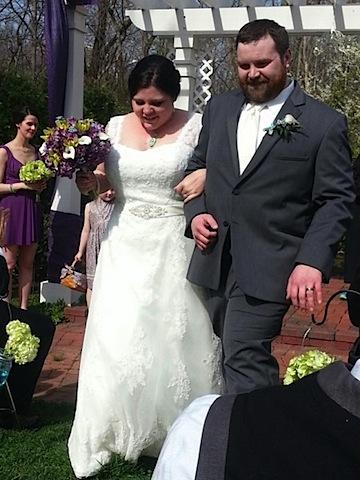 Aren't they a handsome couple?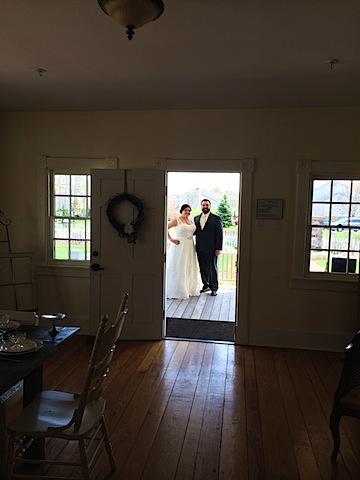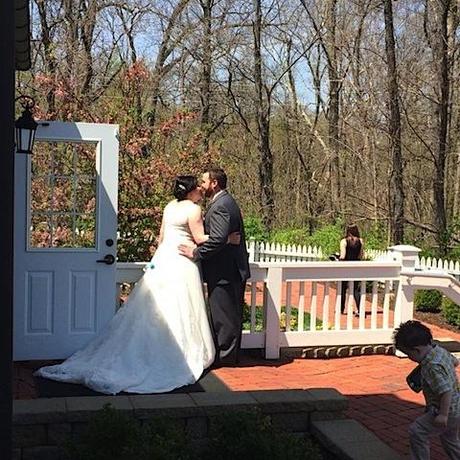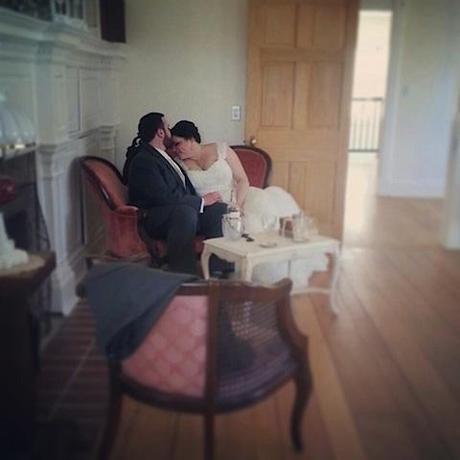 After the ceremony, I found my own handsome family before going into the tent for dinner and another traditional part of the night.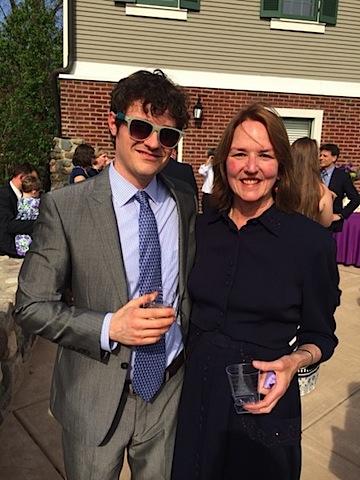 I took my place next to the bride and groom. Coincidentally, all of the bridesmaids have tattoos on our backs! I meant to take a photo of all of them, but we were running around all night. I love this photo, though.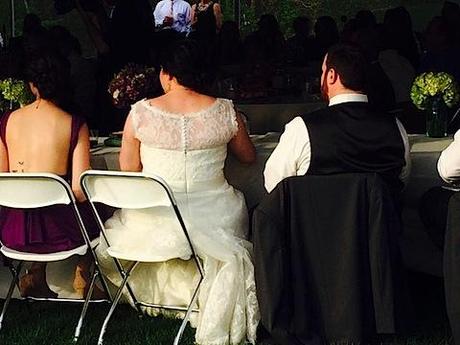 I'd been really nervous about my maid of honor speech, but when the time came, the words just came out. Jenny is my soul sister, and I was so happy to stand there and tell everyone how much love I have for both of them.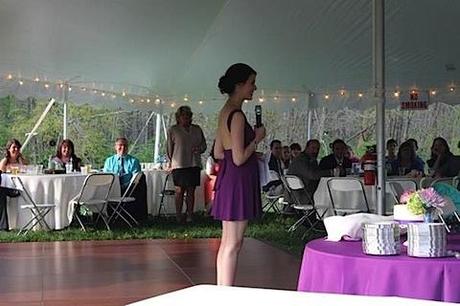 Finally, it was really time to party. This is one of my favorite photos of the night (although I keep finding more and more gems). Anyone can see how joyful Jenny and Aaron are, and how happy all their friends and family are for them.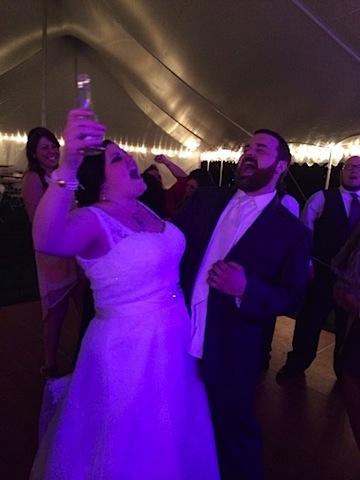 As I told Jenny in my speech, I'm ready to pass on the torch to her new husband (!). I know Aaron will love and take care of my sister, and I can't wait to see where life takes them.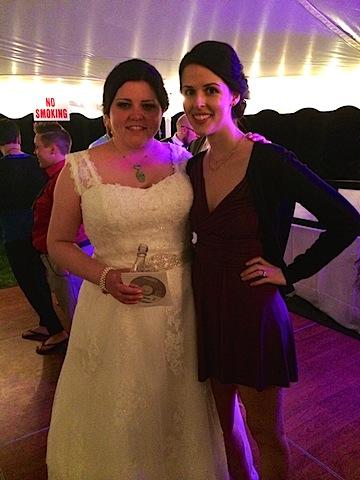 To Jenny and Aaron!