Today has been a really chilled day, I've been super tired as I only had about 4 hours of sleep last night! It's good job we had nothing planned because a lazy day was in need. Lazy days call for yummy breakfasts and yummy it was! I posted this picture of it on Instagram and everyone pointed out my bacon looked like a frog! I didn't do that on purpose.. haha! Also, the 'round things' are homemade sausage patties :)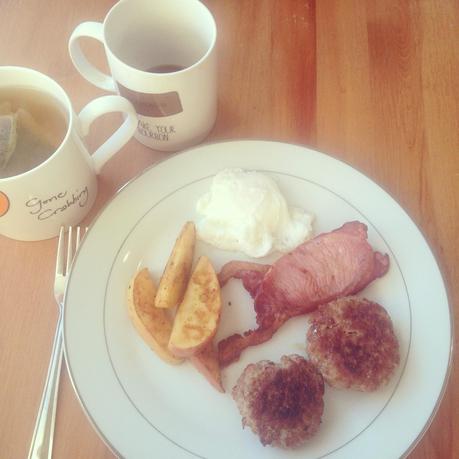 Warren went to football in his new hoodie from 90:10. Everytime he's worn it so far, he's had compliments so that makes him like it even more haha. I think it fits him really well! If your man likes hoodies these would be a good idea for Valentines day, I think they look a little smarter than regular hoodies!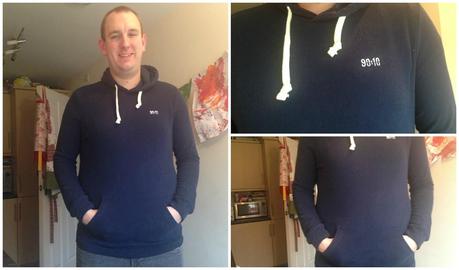 While Warren was at football, Sienna and I did some chores and then we decided to cut out and decorate a crown for her. She painted it with bronze, blue and purple and we stuck on red heart sequins! She loved it and had so much fun but got covered in paint as usual so we went straight up to the bath afterwards.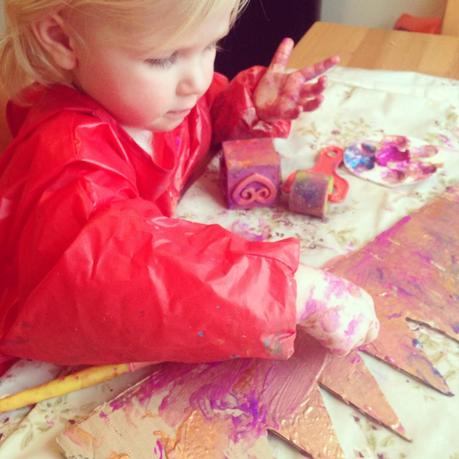 For dinner time, I decided to have a go at a cauliflower pizza crust and I am so glad I did! It turned out ah-may-zing! I can't wait to eat the leftovers for lunch tomorrow ;) I used this recipe but modified it a bit to what ingredients I had to hand.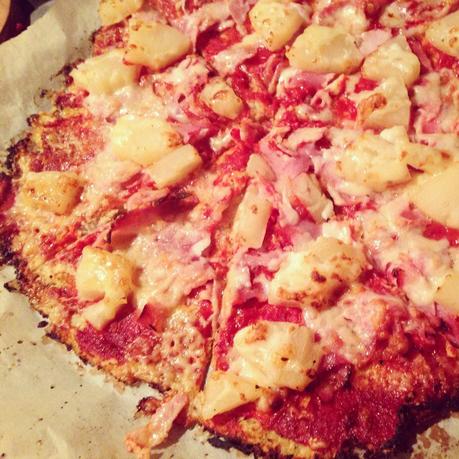 It really didn't even taste of cauliflower.. Warren was surprised and said he would have never guessed it was made of cauliflower if I hadn't have told him. It did take a little more prep than normal but I think it's worth it! We will definitely be making this again! 
What did you get up too today? + Have you tried any new recipes lately?
Follow me: 

BlogLovin'

 // 

Twitter

 // 

Facebook

 // 

Google+

 // 

Pinterest

 // Instagram

*This post may contain sponsored or affiliate links and PR samples.