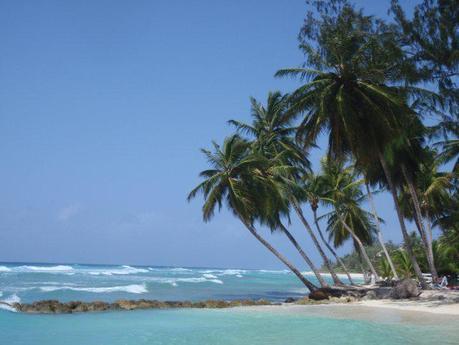 We've been tagged by our good friends over at
HostelBookers
to participate in their 7 Super Shots photography game.   Many other bloggers have posted great entries into this series and we are happy to finally have a bit of free time after our book launch to get our entry live!
The theme of the 7 Super Shots series is simple.  Bloggers are to to share seven photos to illustrate a unique category from a photo that takes their breath away to the photo they are most proud of, and everything in between.  So, it is with great pleasure that we unveil our 7 Super Shots from over 220 days of traveling in 34 countries around this great Earth!
A Photo that Takes my Breath Away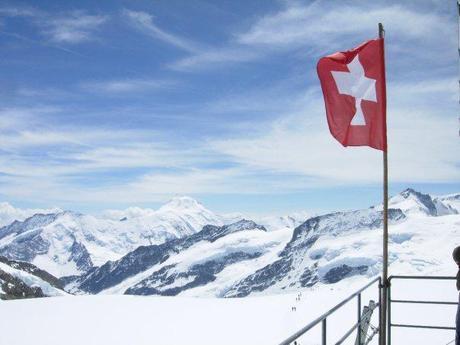 I have to admit, I am a sucker for mountains.  Give me an opportunity to be around them or to even go up one, and I'll jump on it.  Not only are mountainous regions a hotspot for outdoor and adventure activities, but they also have some of the best views anywhere in the world.  Jungfrau Mountain in Switzerland is where this photo was taken, and I was left speechless with this view as friends who went up the mountain the day before were disappointed with low visibility of only 10-20 feet.  One day later, our visibility was
10-20 miles
.
For more on ascending Jungfrau Mountain, check out this post!
A Photo that Makes me Laugh or Smile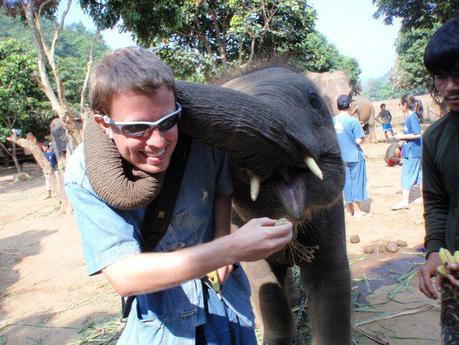 I can't help but giggle whenever I see the photo of a baby elephant kissing me in Chiang Mai, Thailand.  Have you ever been kissed by an elephant?  If you have, you'll understand.  If you haven't I will just say one word:
suction.
For more on elephant trekking in Chiang Mai, check out this post!
A Photo that Makes me Dream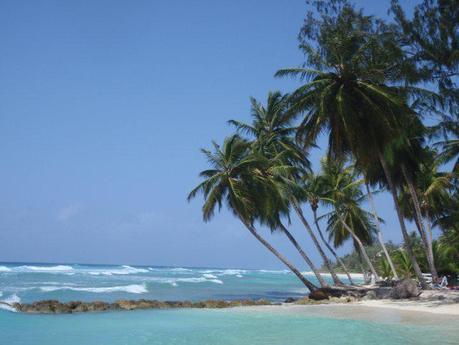 Is there any beach in the world that has a more perfect palm tree than Accra Beach in Barbados?  I mean, I've seen great palm trees, but this tree, its
the tree
!  Neither vertical nor horizontal, the tree has the perfect angle to the stunningly blue water that makes us want to hop on a plane right now.  Destination? 
Anywhere.
A Photo that Makes me Think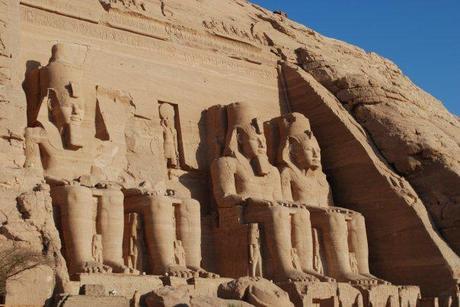 Abu Simbel is my favorite temple in Egypt by far and is also one of the most perplexing of any structures I've ever seen in the world.   First off, it was created in the 13th century BC.  Think about that for a moment.  The 13th century BC is well over 3,000 years ago and the majority of the structure still stands today.  Even more thought provoking is that in the 1960s the entire structure was moved several hundred feet from its initial site with a high degree of accuracy and rebuilt brick-by-brick in order to make way for the new Aswan dam.   As an engineer, I cannot help but be amazed at the work that went in over three-thousand years ago, but am also equally impressed as how the whole structure was moved slightly less than 50 years ago.
For more on my day-trip to Abu Simbel,
check out this post!
A Photo that Makes my Mouth Water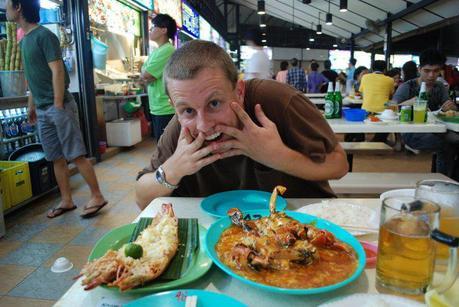 What do you do for dinner on Christmas Eve in Singapore?  Well, if you are with friends who traditionally have a party on Christmas Eve, you must go out for a big dinner.  For Singapore, my mind went straight to chili crab (center), the devious concoction of a whole crab and Asian chili sauce as it is one of the iconic dishes of Singapore and has a price tag to match.  After arriving at Newton Hawker Center we were greeted with another devious food item, colossal shrimp (left).  This is no ordinary shrimp, this
one (1)
shrimp featured on my plate is larger than my face, weighed about a kilogram, and also cost as much as an entire meal in the rest of the country. 
Throw in a beer, and you make my mouth water.  
For more on Singapore chili crab and other great activities, check out this post!
A Photo that Tells a Story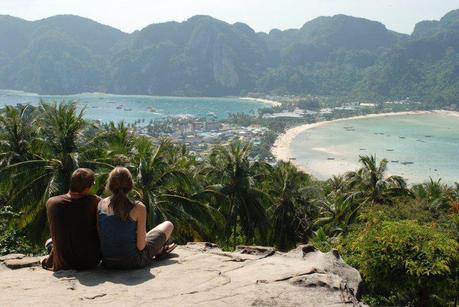 The lookout on Koh Phi Phi is one of the best viewpoints on any of the islands in Thailand.  After a long, hot hike up to the viewpoint we were ready to collapse.  After a great photo session and this stunning photo taken by a stranger, we headed back down to town to enjoy the evening.  Little did Angie know that later that night I would be proposing to her on the beach on the right side of this image.   She said yes, of course.
To learn about some of the must see attractions on Koh Phi Phi,
check out this post!
A Photo that I am Most Proud Of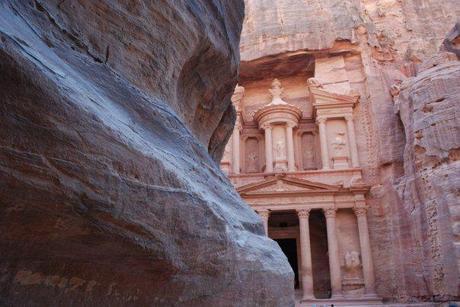 The subtitle for this particular category is "National Geographic Shot" and I'd like to think that this iconic image of the Treasury of Petra would be mine.  It has all the makings of a classic shot that I've come to appreciate:
allure
as you peek around the Siq for a partial glimpse of the icon,
isolation
as there are very little people visible in the shot, and an
exotic destination
as Jordan is a lesser visited destination around the world.   But this is only part of the reason why I am proud of the photo.  The second reason is because I went there.  I took the leap, went somewhere less traveled that I knew nothing about, and it is now one of my favorite destinations in the world.
For more great photos from Petra, check out this photo essay!
At the end of this post, bloggers are supposed to tag five new writers to enter.  As many of our closest travel blogging friends have already completed their entry into this series, please let us know if you would like tagged.  Otherwise, we invite you to check out these great entries into the 7 Super Shots series by some of our favorite travel writers:
7 Super Shots from Runaway Juno
----------------------------------------------------
To keep up-to-date with all of our past travels, future plans, and other great travel topics, please subscribe to our news feed, follow us on Twitter, and 'like' us on Facebook!
Or check out our first book, The Long-Term Traveler's Guide and learn how to plan your own long-term adventure around the world!