My husband LOVES cold or frozen food – ice cream, milkshakes, smoothies. The fruit salad that I make that I keep in the freezer is a nightly snack for him (unhealthy, I know!). I myself don't care for these cream or dairy-filled stuff not just because I have low tolerance for lactose but because I'm just not too fond of the taste. I do like smoothies though because you can use yoghurt in it instead of milk.
When I was growing up, our cousins had this ice crusher in the shape of a small brown elephant and I always marveled at how nicely the ice cubes come out (and how adorable the elephant was!), perfect for the local "iced scramble" (which I loved to buy for 1 peso a cup outside our school). They would put the ice cubes inside the back compartment of the elephant and then turn the top lever round and round until the crushed ice start coming out.
Then when my sisters married they had their own Osterizer blenders with glass jars which I couldn't afford to buy but I envied how quickly they made their shakes and smoothies and other stuff that needed mixing and blending.
I didn't realize that there were cheaper alternatives, although maybe not as durable as Oster's.

Then about 2 years ago, my sister brought home this Braun handheld blending stick. I didn't really give it any notice and kept in a drawer with all other kitchen appliances that I didn't pay attention to. Then when my little nephew came and his nanny needed to blend his food, she whipped out the portable blender and much to my surprise, it did a very good job! I had a new-found respect for the thing and I simply had to start using it!
The first thing that came to mind was a smoothie, for which I luckily had all ingredients in the fridge:
1 piece medium banana

1 cup zero-fat mango-flavored yoghurt (or you can use any flavor, I use strawberry too)
crushed ice (remember that I am not using a regular blender like the Oster ones so ice cubes can be too much work for my handheld)
vanilla flavor
I placed some crushed ice into the container, then mixed in cut-up pieces of the banana, the flavored yoghurt and a few drops of vanilla.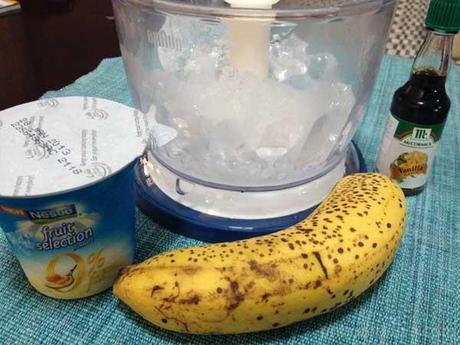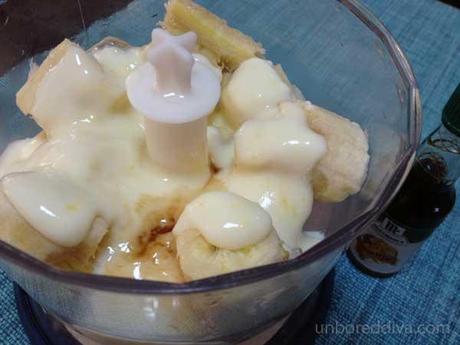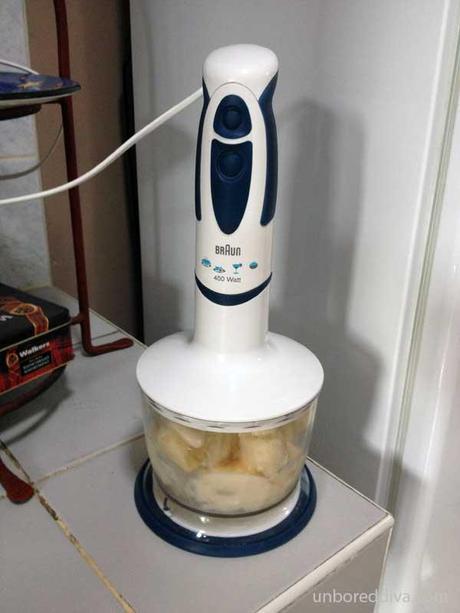 I just press the blend button for about 30 seconds (more if you still see chunks of ice and banana) and voila! I have my smoothie!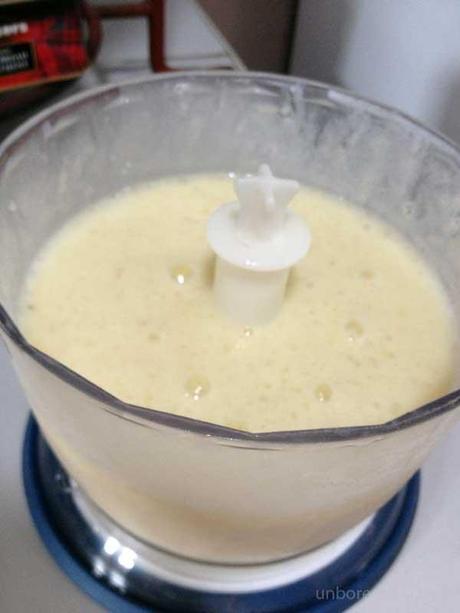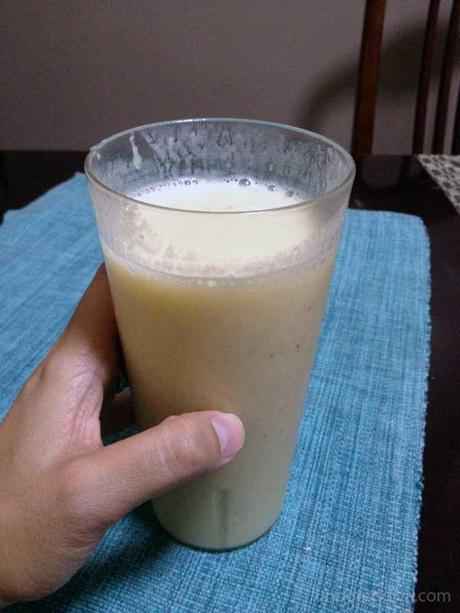 I guess it tasted great because my husband loved it!

What fruit combinations have you tried for a smoothie?