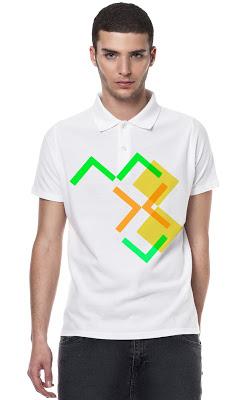 The World's First "Healthy" Golf Shirt
Introducing The MxVGolf Tour Polo
powered by Golf Refugees
What Lies Beneath.
Did you know that most every golf shirt in your closet contains hidden skin irritants and/or carcinogenic chemicals? Synthetic (polyester/nylon) sports apparel made by the major manufacturers can contain up to fifteen chemicals, which are used to increase the performance of the garment in terms of moisture-wicking and anti-bacterial properties. However, when you play and sweat, the body's largest organ, your 'skin' interacts with these chemicals which may cause long term detrimental effects.
Now imagine apparel that is clean to wear, clean to own.
Our MxV Tour Polo is the first of its kind... organic cotton with "direct to garment" water-based inks developed exclusively by Golf Refugees. Each shirt is made of premium 100% organic cotton and printed with our unique design. No other sports shirt on the market is "healthier" than that!
In sizes S, M, L, XL and XXL - white - $70 USD
Imported from UK
Pre Order now to get yours first at mxvgolf.com.
Available April 10, 2013
Chosen for their innovation and consciousness, Golf Refugees are the leader in green and sensible design - from the aerofoil driver head to the most visible ball in golf - The Spiral™.
 — with Golf Refugees.
---------------------------------------------------------