By now all of you who have been hanging around here for a long time know I fall for recipes that don't take much of my time in the kitchen. It doesn't mean I don't cook lavish meals but on most days you'll find me whipping up items that won't take more than 30 minutes. I should rather consider adding a tagline of "quick homemade meals" below the blog's header. Someday…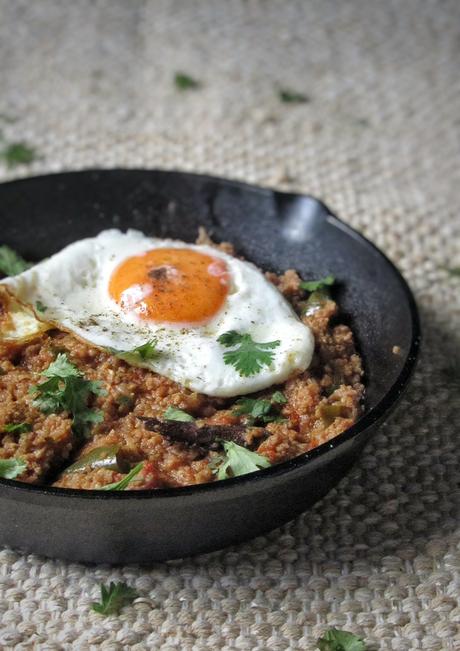 The weekend just went by and although we were rushing through a Friday, our lunch deserved a touch of something special from my kitchen. And this keema stir fry is such an absolute favorite with everyone at home! It is loaded with fresh whole spices and flavor; its almost absurd not to reach for more. And so simple to cook, it def should be added to a list of food bachelors and working mums can make for weeknight dinners!  Keema fry is a go-to recipe in Ramadan for Suhoor in most Muslim households and Bohris love it with a fried egg on top mopped with crusty bread and gulped down with karak tea before the sunrise. It kinda give a brunch feeling and looks so appetizing as well at 4 am in the morning; it definitely makes Suhoor more satisfying and hearty.
And for the first time, I got around to use cinnamon sticks I bought along with me from Sri Lanka. We sailed on Madu river criss crossing our way through mangroves and 64 islands to stop at one of them to sneak into the process of cinnamon making! Here's a short video shot on my phone showing a small demonstration how the cinnamon is made which is later sold in the markets. It added a brilliant yet mild taste to Keema fry while not over powering the entire dish although it smells so strong! Not only cinnamon, but Sri Lanka's tropical climate provide an ideal habitat for various spices to grow in different regions. On our first day from Colombo to Sigiriya, our driver stopped at the spice garden in Matale District from where  I couldn't resist myself to carry a packet each of daily spices, cocoa powder and vanilla beans in my bag; and since then been waiting to cook with them.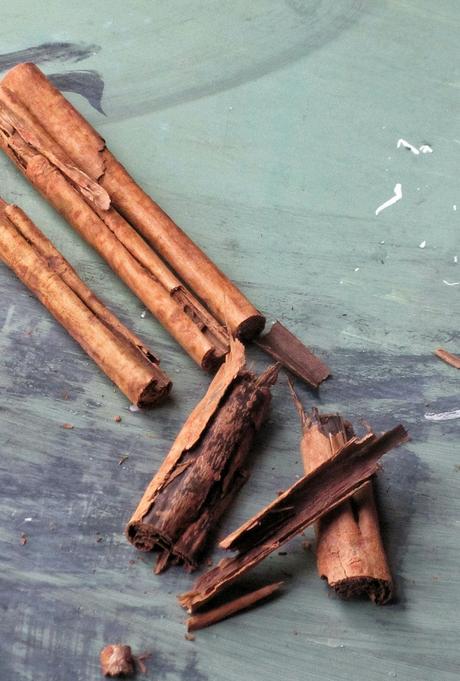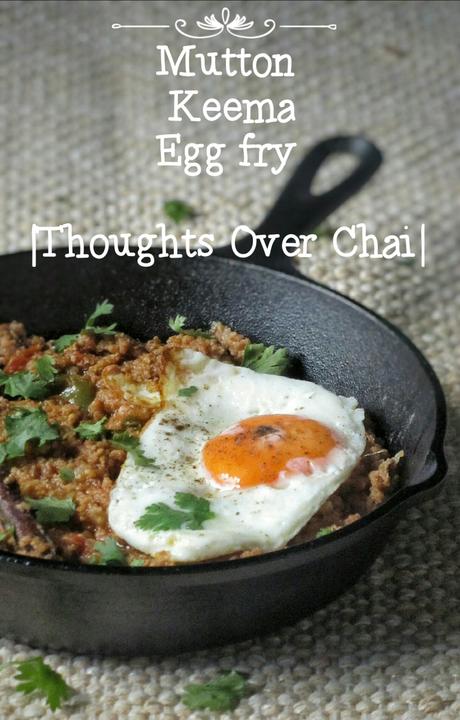 I love using my leftover keema in buns to make desi sloppy joes, stuff in samosas or chapatis or serve for Saturday breakfast. All these ideas are so delicious I am compelled to  make a big batch so that we have some leftover the next day.
Although I love using my pressure cooker (perfect for week-night dinners), I have a strong affection for slow cooked tender meat, taking its time to cook while absorbing all the flavors from the stew making it into a thick gravy. I cook Bhuna Gosht and Keema similarly yet these are two separate dishes every meat eating Indian love cosying up to – isn't it hard to beat the authenticity of recipes and the  taste of signature dishes we've grown up to?
If you make this recipe, kindly share your photos and feedback with the #thoughtsoverchai on Instagram and Facebook. I'd love to see your creations!
Mutton Keema Egg Fry
Ingredients :
(serves 4)
Minced meat – 750 gms
Onions – 4, sliced
Tomatoes – 3, chopped
Green chillies – 1 tsp, chopped
Fresh grated ginger and garlic – 2 tbsp
Cinnamon – 2 sticks
Black cardamom – 2
Black peppercorns (whole) – 1 tsp
Red Chilli Powder – 1 tbsp (or less, depending on your spice levels)
Turmeric powder – 1 tsp
Coriander powder – 1 tbsp
Capsicum – 2, cut into medium squares
Salt to taste
Canola oil – 3-4 tbsp
Water – 2 cups
Half fried egg (optional)
Method:
Heat oil and add the whole spices (cinnamon, peppercorn and cardamom). Fry until fragrant before adding in grated ginger-garlic. Saute for few seconds.
Add onions and green chillies and saute until translucent. Throw in tomatoes and cook until the oil starts to leave from the sides.
Mix in the powdered spices and fry for another couple of minutes.
Slowly stir in the minced meat, capsicum and salt. Cook on medium high until the water leaves from the meat. Turn the heat to low, add water and simmer covered for 40-45 minutes. Check for seasonings.
Serve hot with egg fry and garnished with coriander leaves.