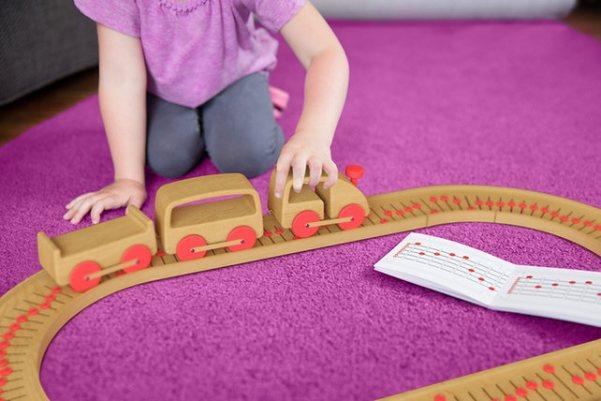 Making music might seem like a bit of a mystery to a young child. But the musical train will show some of the secrets involved in music making. This modern version of a musical toy will give your toddler with hours of fun.
Ricardo Seola's idea for a musical train perfectly blends the aim of teaching children how music works with toddler's desire for action. The toy is perfect for little toddler's hand and it teaches motor skills. The wooden train set has a music box with revolving cylinders for an engine.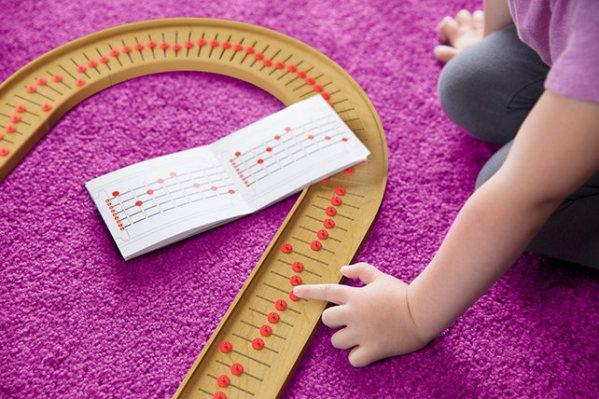 Every action made while playing with the train produces a musical reaction. Children can either play classic nursery rhymes like "Mary Had a Little Lamb," or they can write songs of their own by shifting pegs into different positions.  The train will then play back for them as they push it along the track.
The Sound Track should be available for purchase from Quirky in 2013.
Photo Co. Design