If you're in search of a hit single there's only one guy to call at the moment, Pharrell Williams. The musician, pop star, writer, producer, label own, designer, businessman and all round cool guy currently features on the two top selling singles of the year, Daft Punk's Get Lucky and Robin Thicke's Blurred Lines, he's also on Tyler, the Creator's brilliant IFHY, now he's got himself involved with a couple more tunes likely to sell well.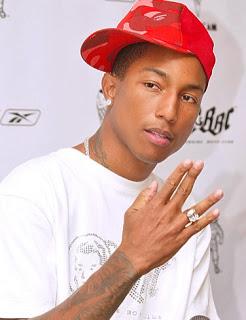 First up is Feds Watching, 2 Chainz latest single, it's a smasher.

Then there's Azealia Banks the rapper who has well and truly failed to live up to the hype from her banger of a break through single 212. She's become better known for her diva antics than her music, not even Pharrell can save her on ATM Jam which is forgettable within seconds of hearing it.