I love Tyler, the Creator, I understand why many don't. His lyrical content can be controversial, but it's meant to be, he isn't actually racist, homophobic or a rapist, it's all for the headlines. The LA creative is managed by the same guys who turned Eminem into a star and they are plying the same rules a generation on.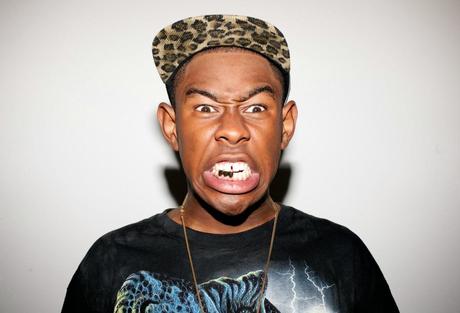 Aged just twenty three Tyler has released three incredible solo records, Bastard, Goblin and Wolf, the latter is one of my favorite albums ever. Each release shows huge progression, they are technically brilliant, lyrically clever, deep and honest (if you ignore the rape etc...) he's a troubled boy. His group of musicians, skaters and artists, Odd Future Wolf Gang Kill Them All push him into different areas, he's produced his own music but also records by his mates including the Grammy nominated Frank Ocean, directed mini-movies, adverts for  Mountain Dew, has a show (Loiter Squad), a clothing line (Golf Wang) and he skates.
The multi-talented American SHOULD be huge and if he dropped the naughty language and touchy subjects he would be but maybe he's just not ready for it, he doesn't need a top ten single, his fan base is loyal and strong but most importantly, he's only young, there's plenty of time left for him. Watch this chat with Larry King, he comes across clever, inspirational and very likeable.