Remember Pull Tiger Tail? They were one of many 'indie' bands who faced the cull as electro took over in the late noughties. From the ashes rose Marcus Pepperell and John Hamson Jnr who went on to form Thumpers, this time round success looks inevitable.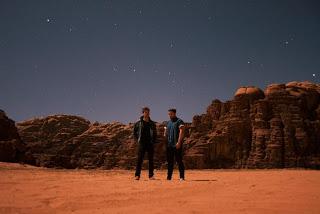 When the end was neigh for Pull Tiger Tail it didn't mean the end of a career for these two go-getters. Hamson, rather than mulling over the split went and joined Noah And The Whale then Friendly Fires as a touring member, this experience rebooted his confidence and bolstered his capabilities. Thumpers have shown plenty of promising since their birth in 2011 and their latest summery single Unkinder might just be the break-through they were waiting for.

Catch the band at the O2 Academy on Saturday. For more details click here.