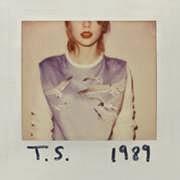 The wait is over! Taylor Swift is no longer Red. The first ever Yahoo/ABC Live Stream happened! In NYC and the Nashville country star is reborn.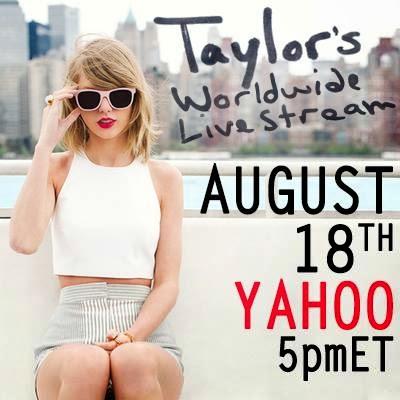 New single, as rumoured is called SHAKE IT OFF! It's FLAWLESS. Attacking the celeb rumor mill in the sweetest of ways. There's HORNS and an uplifting vibe. PERFECT! And the new album is called...  1989 and influenced by 'late eighties pop' and freedom, with the coolest album cover and she has officially dropped the country sound for full on POP. The downside, it isn't out until October 27th, this is going to be a LONG wait!



That is the best way to announce a new album, ever! Good work Taylor! The video is SO GOOD and that chorus will be knocking about in my brain for days! Music hasn't excited me life this in forever.