This was a month ago. I don't seem to have anything to post right now so I looked through some tagged photos on Facebook and saw this set of photos and I decided to share it to you guys :) We have planned this karaoke session long before this happened but time has always been the problem. We don't have the same free time and for lot more reasons its always cancelled. I just don't know how some things work really well without even planning yet when you arrange all the details and everything it just don't seem to happen. Have you tried that?
Well anyways, we went to
Music One
on IT Park and there we sang our hearts out.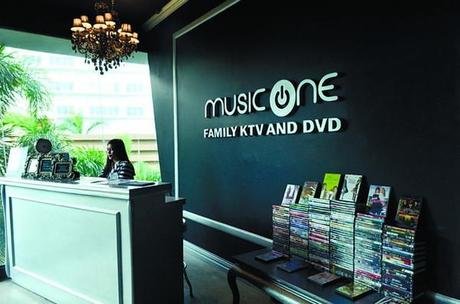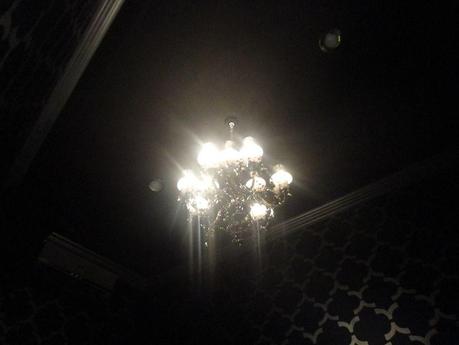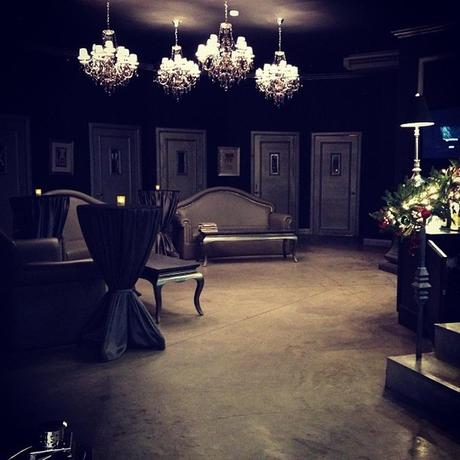 The place was really nice. I love the victorian theme. The moment you get inside, you'll see a very chic lobby on a cocktail party set up with big sofas, flat screen TV and a bar. The rooms are also of the same theme with mini chandeliers and colored lights. The songs are also up to date :) so everyone can really relate and find their masterpieces. The view is overlooking the It Park so it was an added point too,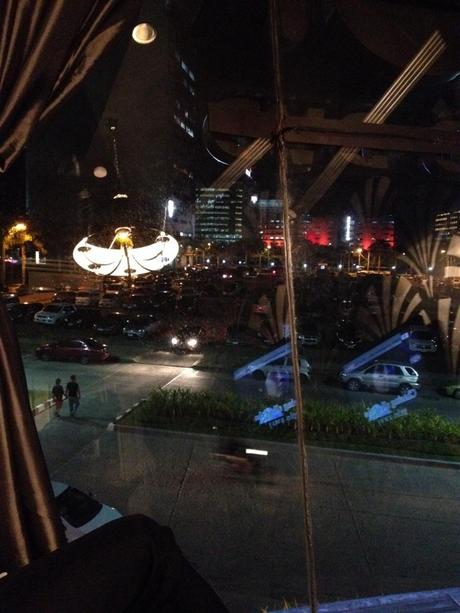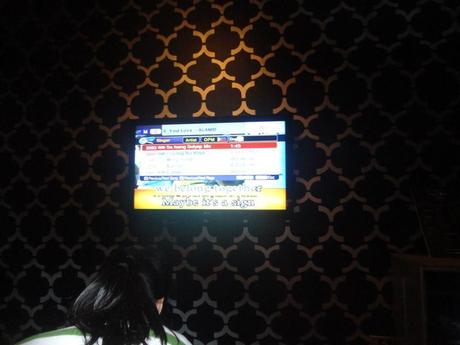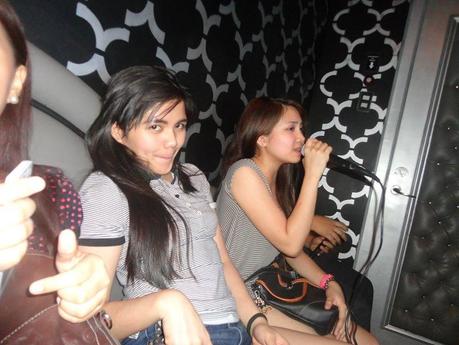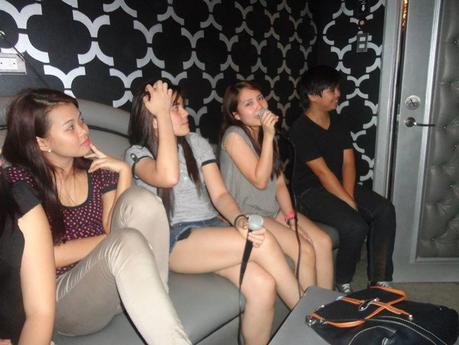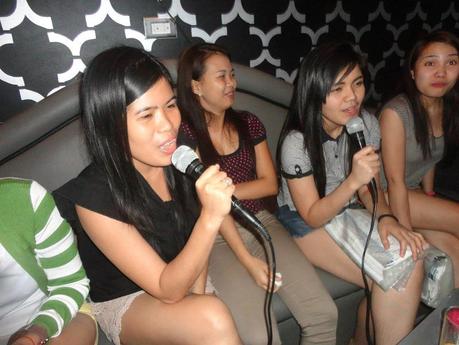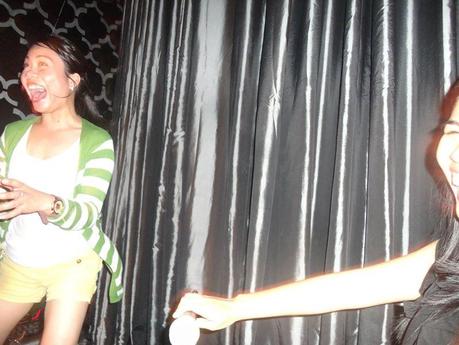 Ledz? hahahhaa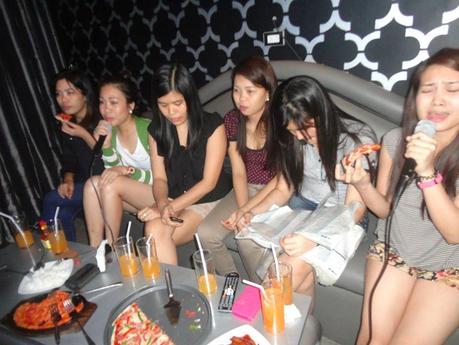 Ahem.. "the biritera queen" hahahha lol
Truth to be told, the pizza I was holding there was so spicy it tickled my throat and it was on timing with the song's high notes hence the face. Mixed emotions.hahahhaa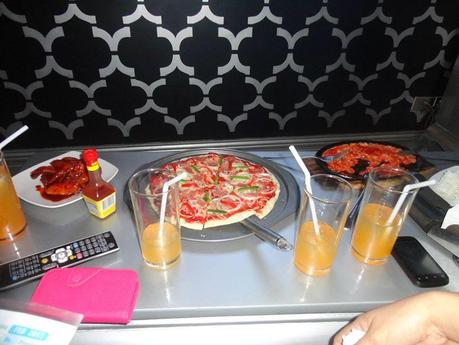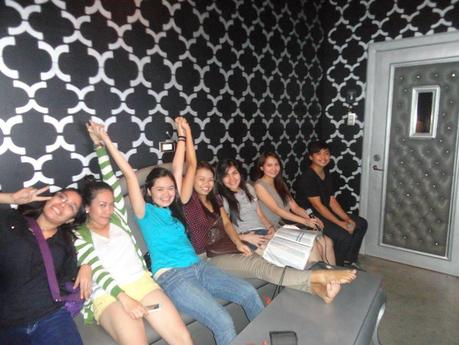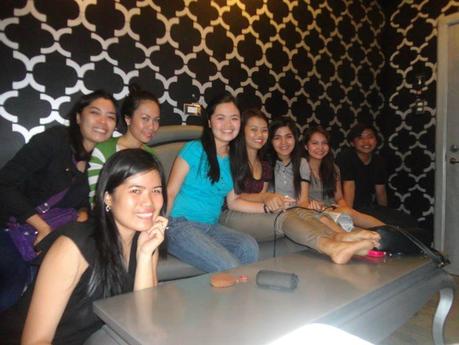 The price is a bit expensive but the place was awesome and the songs were awesome too so never mind about it lol Anyway, food was consumable so it was worth it for me. The important thing is, we had a great time. I had a great time! I sang a lot there hahahaha
Have a great day! 
<3
Em