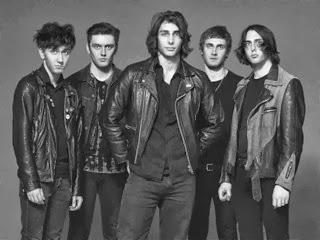 Spring chickens Loom release an EP in December and from the sounds of lead single Lice it is going to be a corker!
It is full of raw energy and grunge influences are evident, 2014 is going to be a top year for this immaculately dressed five-piece (frontman Tarik has been shortlisted for GQ's best dressed) and their previous releases have been just as sharp.
Loom are a band worth getting excited about!
Listen to the track below.

Lice is available on limited edition 12" and iTunes through Hate Hate Hate Records. Catch them on tour before the end of the year, they are everywhere!