Blimey, we are already a week in to the new year, how did that happen? It might look like I have ditched this place for pastures new but I haven't, honest, I just have nothing to write about. Cat got me tongue and all that. The 'festive' period officially ended last night when the tree got taken down, the mince pies and afternoon boozing is now just a mere memory but so far 2014 is lacking inspiration!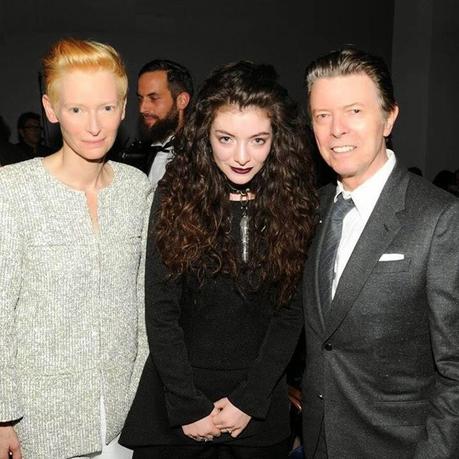 I wanted to shout from the rooftops about the exciting new music that will be emerging in the coming months but I can't find owt to get giddy over, this is a real concern. I used to find new loves on a regular basis but nothing is has captured my heart in what seems like ages now, am I just hard to please? Well, yes, yes I am, but there must be something out there, surely not every decent song has been written. Okay, I am still obsessing over Lorde, she has been on my radar long enough now to be more than just a fling or crush, admittedly I was late on the scene when I discovered her (Royals was already inducing those across the Atlantic into pop heaven) but I've got a feeling this kid is will be around for some time, fine by me. I'm also smitten over the Beyonce album which surprised is all last month when it dropped with no warning. It took me a while to get into, like with Lorde, this isn't conventional pop but it is evident that there is real craft and hard work in it. Bowie has been back in my ears too after watching a few documentaries about probably the greatest pop star ever I delved back into the archives and found some gems that I had skipped over previously. I love everything about the Thin White Duke, they'll never be anybody like him again. Then again, the forecast for cutting-edge/vaguely interesting music is bleak right now!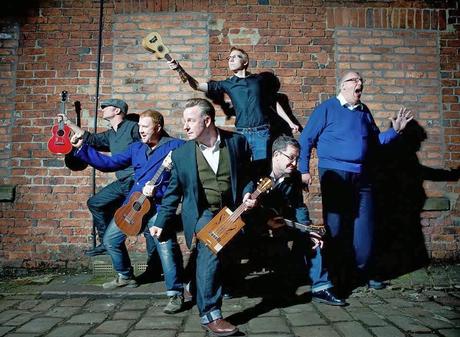 So, instead of looking forward to a new crop of talent, which I was hoping to do, here's some lasting memories of 2013 whilst I wallow about the future. 
I'll start at the end. A couple of Christmas shows in Sheffield, Slow Club brought festive cheer and a glimpse into what they have hidden up their sleeve at the Queens Social whilst ukulele loving six piece Everly Pregnant Brothers put on one hell of show at the O2 Academy, one of my favourites gigs ever, it had everything, joy, so much joy, sing-a-longs, an amazing atmosphere and top tunes, a great night. Other live highlights include Spector's ramshackled, hit-laden show at Queens Social, the opening night of the iTunes Festival with a bonkers performance from Lady GaGa and Beyonce put on a mesmerising show on at The O2. There was the dependable, Conor Oberst at the Barbican and Patrick Wolf charmed the Queen Elizabeth Hall but these two rarely do wrong for me.
2013 will be remembered as the year of the singles, sales soared, are more people choosing to buy singular songs for 79p rather than fork at £5.99 for the whole thing or was it just a vintage year for slices of three minute brilliance? 
Hands up who bought Robin Thicke's album? No, nobody, surely it should have been topping charts like the brilliant but controversial Blurred Lines but poor old sleezy Thicke is suffering from one-hit-wonder-syndrome. Then again, hands up who watched Miley Cyrus lick a sledgehammer whilst wearing very little? Yep, everybody, well, why didn't you buy Wrecking Ball, it didn't shift enough copies to make the end of year top 40!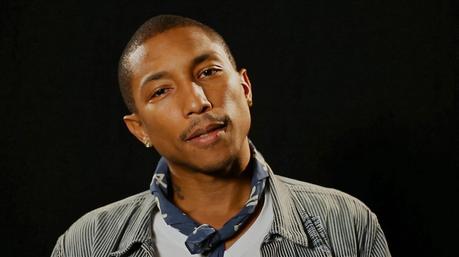 Hats off to Pharrell Williams for his efforts last year, not only did he feature on one of the two biggest selling songs of 2013 (Blurred Lines) he featured on the other one too! Yes, Pharrell was the sound of the summer as his silky voice swooned its was onto Daft Punk's mega comeback hit Get Lucky too. Then, you think, congrats Pharrell you've scored a blinder there, two smash hits in the bag, he ends the year topping the charts again, this time on his own terms with Happy. If you thought that the super producer had had his time the noughties (remember all those massive pop hits from Britney to Justin, that's Pharrell's handy work) think again, this year his long awaited solo album is coming...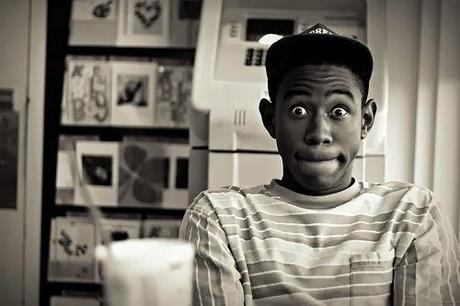 That's the singles, what about the albums then... It was a strange year, no trend really dominated, even with my picks which are mostly hip-hop led go their own ways. My number one has to be Tyler, the Creator's masterpiece, Wolf. The complexity in how it flows along, musically and vocabally is highly impressive for a genre bending artist who just loves a good song, he is almost poetic with words sharper than anybody else out there. Eminem returned to form on Marshall Mathers LP 2 but it was Kanye who changed the game with Yeezus, a record that is as terrifying as it is mind-blowing, unpredictable with twists and turns on every beat. Like a said earlier, Lorde brought timeless pop back along with Tom Odell's piano based debut, Long Way Down which is flooded with emotion and Beyonce was a late entry into the mix. Both Katy Perry and One Direction showcased maturity on their third LPs but GaGa lacked in class with ARTPOP. As for 'guitar' bands, lets just say most took the year off! There are a few exceptions to that theory though, one being the always progressive Arctic Monkeys who hit the nail on the head with AM, an absolute corker, every song is flawless as they fly the flag for rock 'n' roll. 

C'mon guys, I'm waiting for something fresh soon. Please. I miss the excitement of finding my new obsession.
P.S. okay, one thing I am excited for coming up TAYLOR SWIFT AT THE O2.