You get the feeling that this is going to be a fierce record from the off. It has been over a year since Australian bombshell Iggy Azalea broke into the mainstream with smash hit single, Work, proving white girls can rap. Since then she has dropped a series of singles, but it has been a long wait for the album, which, luckily it is worth the highly anticipated wait.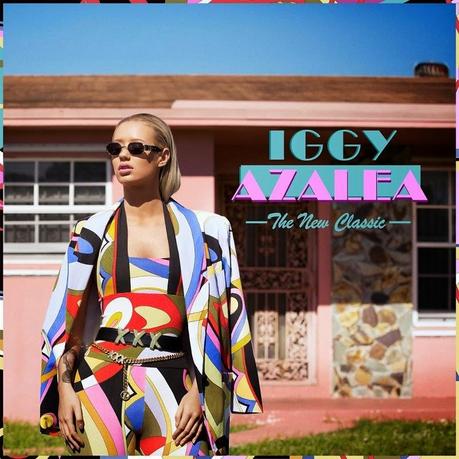 It's pretty ballsy of Iggy to not only name her debut album, The New Classic but the title had been given months ago, before it was even finished, before the struggles with expectations, fame and hype. She is one brave lady, Iggy doesn't muck about, the highs and lows are documented through-out the record, this pop star career choice doesn't seem like it was an easy ride. From the sounds of it, the album has gone through the stages, changes in what the Australian has had to tackle since Work through her into the limelight, money, industry and sexism.

The New Classic is a bold, empowering statement but it comes with an underlying message that walls are built to be knocked down, that you can be who you want to be, because the rapper talks from her own experiences, she came from nothing to stardom with a load of hard work and tonnes of ambition.
There's big hits, dark lyrics and a lucrative guest list that shows how respected she is as artist from across multiple genres have given a hand, you've got Watch The Duck (100), T.I. (Change Your Life), Charlie XCX (Fancy), Rita Ora (Black Widow) and Mavado (Lady Patra).

She immediately throws digs in to those who didn't back her before the success on opening tracks, Walk The Line and Don't Need Y'all which contrast each other in vibes, the former expresses power, the latter showing her previous vulnerable side. Singles, Fancy and Work are instant winners but the inspirational Impossible Is Nothing and dance-floor filler Black Widow add depth to a multi-layered record that turns mainstream hip-hop on its head as influences are borrowed from more boxes than Noel Edmonds can deal with.

Feisty Iggy Azalea has proved that she can do it her way, succeed on her own terms, the slanging matches with fellow female rapper, Azealia Banks is forgotten, talent and temperament have become the long-term winner in this battle.