My Chemical Romance were a great band. They had their haters from the off, they were the underdogs for the misguided kids, they represented 'emo' for every awkward teen who treated them like heroes but for Daily Mail readers they were a devil worshiping cult. In reality they were a brilliant rock band with arena anthems that did't deserve being cast off as a fad, especially The Black Parade, a solid, theatrical record that should be remembered as iconic.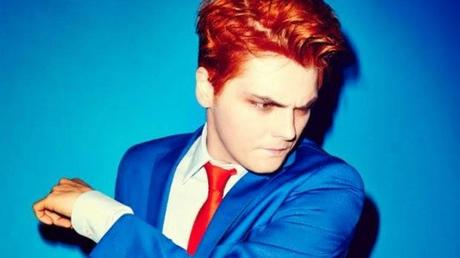 I was gutted and mystified by their split. The New Yorker's were talking about a follow up to Danger Days but it never materialised. They called it a day with no explanation, no goodbyes, no nothings, just a thank you, a decent back catalog and a legacy. Group leader Gerard Way has dropped hints of inter-band tensions and addictions that brought an untimely end but he and the rest of the band have skirted around the subject.
It has been almost four years since MCR released their final album and Gerard is the first to return to music with his solo effort, Hesitant Alien, due out next month which he claims it was where he's felt most free, musically as he allowed himself to put his Britpop influences on to record for the first time. Three years ago My Chemical Romance headlined Reading and Leeds Festival, this weekend Gerard returns but in the NME/Radio 1 tent with a new band behind him and a set of songs that haven't been sung out loud before.
It's a grower. Give it time.