Remember Ella Henderson? That young lass who sang for Bianca Gascoigne and her dinner guests on popular cooking/bitching Channel 4 show Come Dine With Me in 2012? Nope? How about the talented one from X Factor the same year who came sixth, yes SIXTH, after being in the bottom two with that knob-head James Arthur? Yep, thought so. She was only sixteen then, well, Simon Cowell is no fool, he snapped her up right away with a deal on SyCo, locked her away, let the tabloids dish dirt on her parents, then, just when you thought she was retaking her GCSEs and working part-time in her local cafe, BANG, she arrives.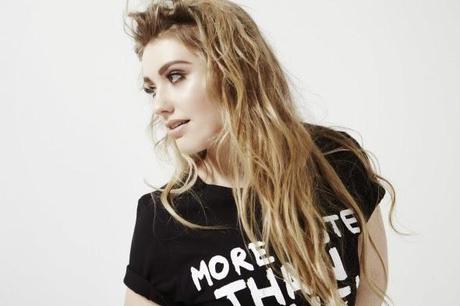 Ghost is a bit of a corker. As debut singles go, this will wipe those icky memories of James Arthur right away. Written by Ryan Tedder (front man of One Republic/songwriter for Beyonce, Adele, Lemar, etc...) the track has everything required for a 'hit'.
Enjoy.

There's an album due at some point. Probably due out during the next series of the X Factor.