Hi friends!! Happy Friday!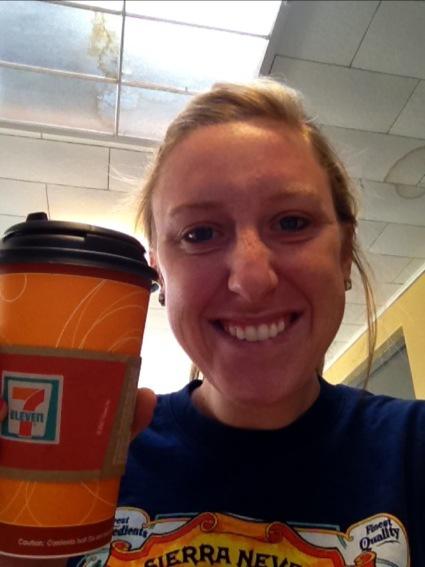 This coffee is blueberry creme. I see this flavor at 7eleven and I'm always too scared to try it. Blueberry in my coffee… from a convenient store… that might be pushin' it. But today I mixed it with a little french vanilla and OMG it's bomb (dot) com!
There was Murder at the Manor
Guess what I did last night…….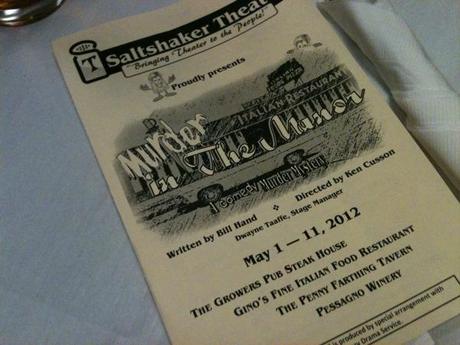 I went to Murder Mystery Dinner Theater!
My brother is quite the thespian. He played the part of Barti. He wasn't the brightest star in the sky… he stabbed the guy who was murdered after he was already dead to save his love Lori. He really thought he did it.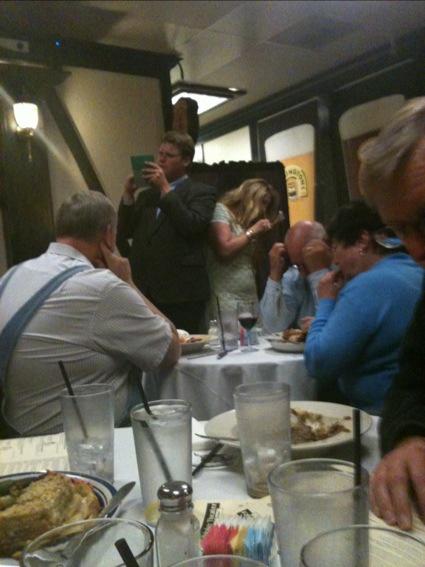 They were pretty darn good because I was so confused the entire time. I wasn't even sure who killed the guy once it was over. I had to have my brother explain the story to me again….
Blondes definitely can't be sleuths.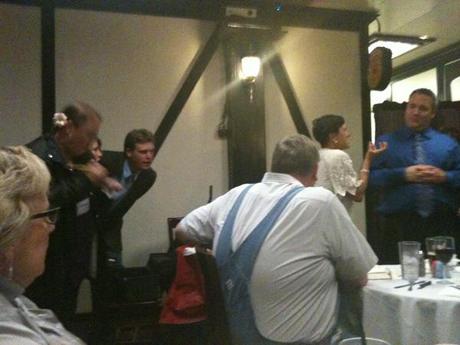 So it was dinner theater so where's all the food?!?!
Holy onto your horses, it's coming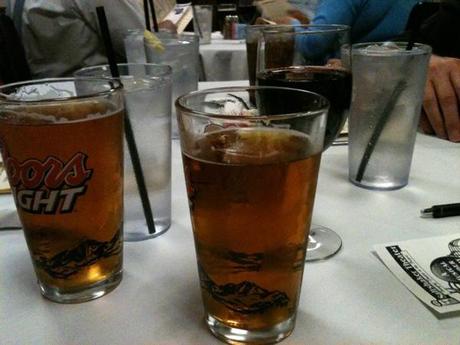 As the mystery started we were served drinks. We could choose a glass of wine, a pint of beer or soda. Water was given. Max and I chose to try the Big Sur Lager they had on tap. It was really tasty. Not too hoppy just like I like it.
My Mom ordered a glass of merlot for us to share because we knew it would go with our entree.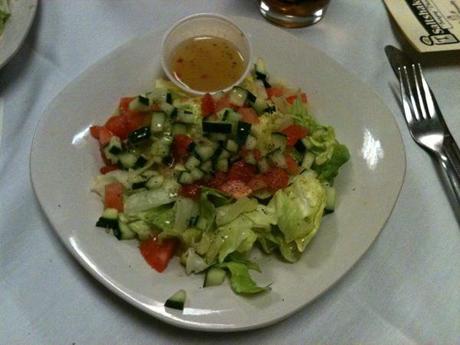 First course was salad. It was a simple romain salad with diced tomato and cucumber. I had italian dressing.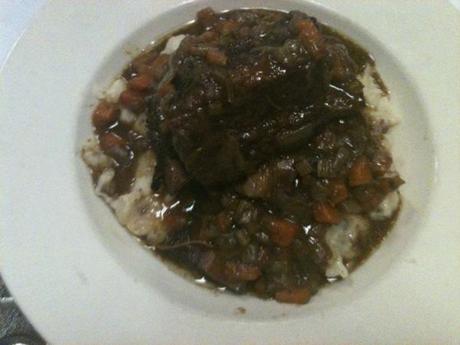 For my entree I had the braised short ribs in a merlot reduction sauce. It was served on a bed of chunky mashed potatoes (everything is better chunky, except smoothies…

) with carrots, celery, onion, and mushroom.
With the glass of merlot it was so delicious. I licked my plate. I saved it for when the lights went out so no one would see me… sneaky!!!
Tell me about you!!! I want to know…
have you ever been to dinner theater?
would you choose red meat or fish or chicken when eating?