Hey guys!
Belated Happy Holi and let me take the pleasure to make you guys jealous of my recent haul!! (jk'in)
So I recently hauled from this website www.muastore.co.uk as they had this free international shipping for four hours. I'd ordered from them once before and although I'm always topsy-turvy when ordering from international sites as I'm scared of the duty charges that I may have to pay, but the last time I ordered from MUA, my stuff reached me safe and sound and that too duty free!! (yayiee!) So, I took the risks again and ordered from them and I must say that my experience this time was much better. I received my stuff, to my surprise, in less than a week as compared to a month. last time.
Now about the brand MUA(Make Up Academy). It's not easily available in India except for online on the website www.jabong.com. The best thing about their products is that the stuff is pretty cheap and the quality and pigmentation of their products is really great. But I must warn you that on Jabong their products are priced really high, I don't know why (maybe because of the duty on import). So if you have a credit card then you can also order from the site directly for really good price.
 I myself discovered the brand when I was searching for THE Naked Palette and I found it's exact dupe available with this brand called Undressed palette which is just for four pounds which is approximately INR 450. Isn't that amazing guys? Has anyone of you used it? Do share your reviews of it.
In this recent haul I purchased lipsticks and gel eyeliners and some other stuff. Take a look!!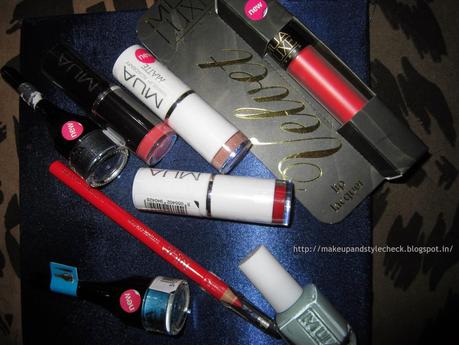 MUA(Make Up Academy) haul!!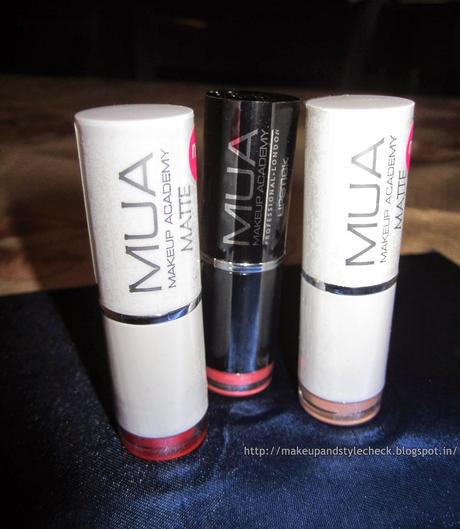 MUA(Make Up Academy) haul!!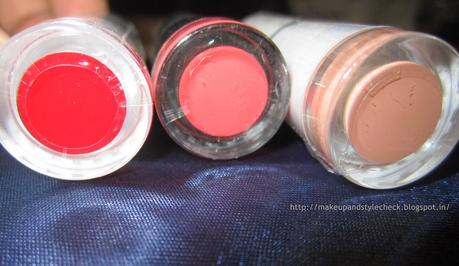 MUA(Make Up Academy) haul!!

From Left to Right:MUA Matte lipstick Scarlet Siren  (Price 1 British Pound = INR 110 Approx)MUA Lipstick Shade 16 Nectar  (Price 1 British Pound = INR 110 Approx)MUA Matte Lipstick Totally Nude  (Price 1 British Pound = INR 110 Approx)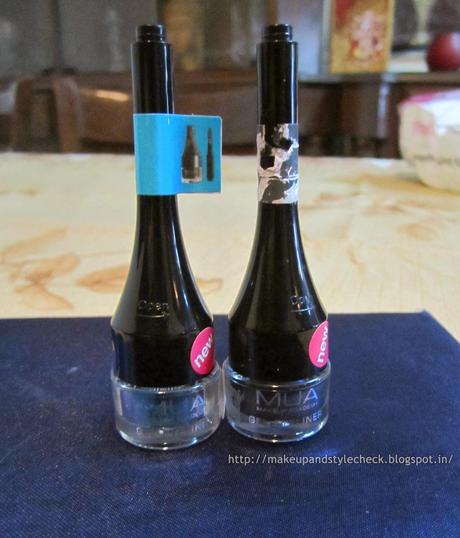 MUA(Make Up Academy) haul!!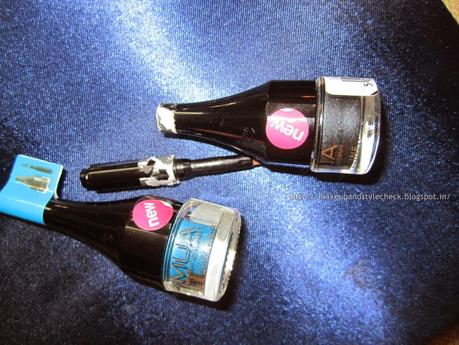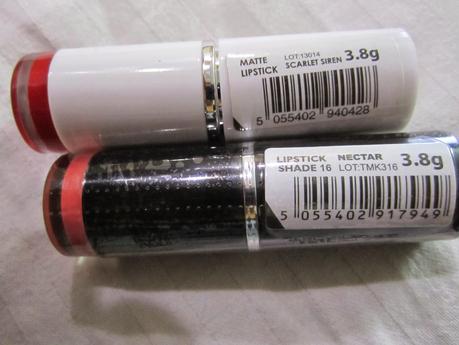 MUA(Make Up Academy) haul!!
The basic range of their Lipsticks(Basic ones) all cost 1 British Pound that is INR 110 approx. Recently they launched their luxury range from which I ordered one lip lacquer called MUA Luxe Velvet Lip Lacquer in the shade Atomic. It costed around inr 330. Complete review on all these coming soon.
The gel liners costed 3 British Pound each, approx INR 330. I bought them in Fairground(Grey one) and Tribe(Turquoise Blue one). These are waterproof and long lasting. Will review both soon!! 
So this was my recent haul. Did you like it? Do you own any MUA products? If yes, which ones? Share in the comments below. 
Do comment!
Love 
Team MASC
Disclaimer: The products mentioned have been bought from my own money and the views expressed are solely based on my opinion and experience

.