Now you all know that I'm a huge fan of the gorgeous palettes from MUA and they have been getting a lot of love since day one, but lately I've found myself reaching for their single eyeshadow in shade 24. As with all of the items in the basic MUA range, these eyeshadows cost just one pound and are amazing value for money in my eyes. The shadows come in either a pearl or matte finish and as a lover of shimmer and all single eyeshadows come in the usual plastic and clear packaging which is used throughout the range. Unfortunately since taking this photograph I have had to depot the shadow as the packaging was falling apart from a lot of wear and tear in my makeup bag, so watch out for that!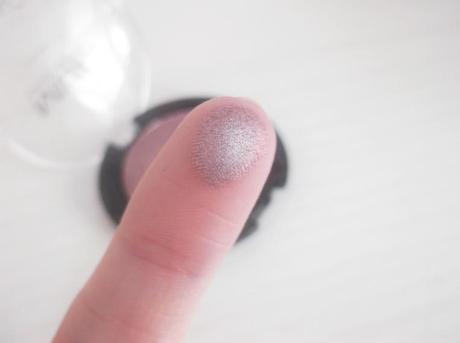 MUA Pearl Eyeshadow #24, £1 from Superdrug or MUA's website
Shade 24 is quite an unusual one as I'd describe it as a mix between a taupe and bronze, with some pink and purple tones in there to warm it up. As always I'm really impressed with the quality of these eyeshadows as they are so easy to apply and have great staying power when used on their own without a base, although I do tend to apply it over a cream base to make the color stand out even more. I love the finish of the shadow as the shimmer brightens up any eye look and is great for both neutral days and more exciting nights. You can find the single eyeshadow range in most Superdrug stores and also on the MUA website, although on another inspection shade 24 seems to be missing for some reason so I'm not sure if it's just out of stock or has been discontinued (fingers crossed it's not).