So the Moving Red Gallery has come to an end. It's been a fun year, but it's definitely time to move on to new things.
I decided I would have a crack at all the suggestions that came in for the last week. So here's one for Peter's suggestion of 'Christmas lights display', which I took on my mobile phone a couple of nights ago: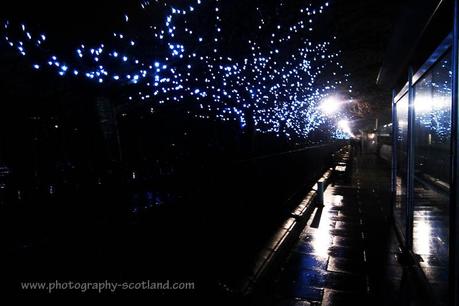 For Isobel's suggestion of 'the end', here's a shot of the start of a major office clearout..it was definitely the end for a lot of the things I'd had tucked at the back of cupboards for far too long!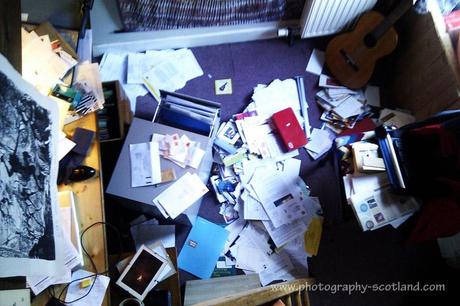 Simone suggested 'out of order'. this one was a complete accident, but I rather liked the effect. I had a slight blip with my camera at the start of the fireworks display on Calton Hill, and took a shot with way longer exposure than I realised, so I moved the camera before the shutter closed: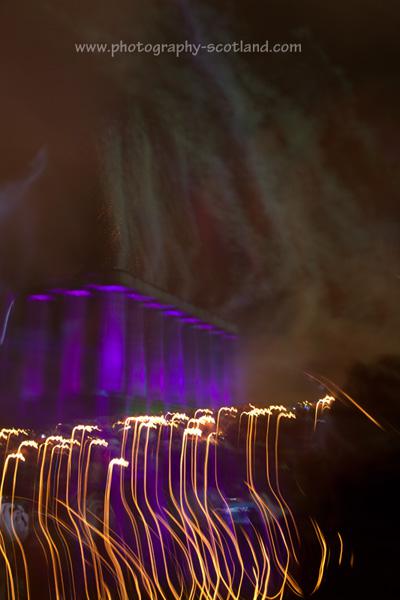 And finally, Niall suggested ending the gallery the way it started, with a photo titled 'Moving Red':
…and for those of you who have been following the blog wince the gallery started, you may remember that I posted a couple of photos for the 'moving red' title the first time around. So here's another one. I do like all the reflections that are around on a wet night, and the walk home from the fireworks on Calton Hill a couple of nights ago provided ample opportunities for some reflection photos.