First and foremost many thanks to @Filmoria for hosting the August 21st 2011 #MTOS. It was a night filled with Fantasy and Science Fiction and thank you all for participating.
If you are new, click here and here to find out about the origins of Movie Talk On Sunday.
Once again please support Movie Talk On Sunday by talking about it, hosting it, and participating in it. If you would like to put up a banner on your site (with or without a link) please do so to promote #MTOS (I have a few if you need them).
A few important pointers/reminders:
Please remember to type "#MTOS" after all your replies and answers. Only then will your reply be seen by everyone and it adds for better participation. Also remember the # as just typing "MTOS" will once again not show your tweet in search.
RT the questions. It enables the questions to reach a wider audience.
Please remember to answer the Questions by writing their number. So an answer to Question 1 can start with "A1...". This also helps especially if you are answering a question asked earlier.
Thanks to Rachel's ( @askimrach ) amazing PR skills we now have hosts for #MTOS all through September. It is really great to see the Twitter Film Community getting excited and taking part in this weekly event. Just to whet your appetite a little here are the future hosts and the topics they will be moderating; although it is not compulsory, but we highly recommend that you follow them;
4th September

  

Horror Films

  

@cine_cite
11th September

  

To Be Decided 

  

@realtormatthew
18th September

  

Foreign Films

  

@RozD
25th September

  

To Be Decided

  

@MovieMarker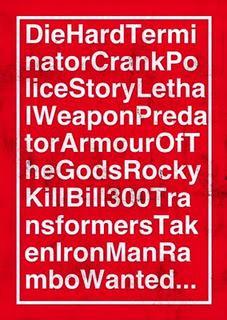 This week we are moving forward guns-a-blazing. It's time for the Rambo, McClane, or Riggs in you to come out and show your love for ACTION MOVIES. August 28th 2011 at 20:00 GMT will see our very own little "Expendables" on Twitter. So, brush up on the action stars and films of the past and present and get ready to answer the following questions come Sunday.
Q1.

  

Favourite Action Film Series (2 or more instalments)? #MTOS
Q2.

  

Favourite Female Action Star? #MTOS
Q3.

  

Who would win between Rocky, John McClane, and Martin Riggs? Why? #MTOS
Q4.

  

Do you consider Shia LaBeouf as an Action Star? Why/Why Not? #MTOS
Q5.

  

The nastiest villain ever in an Action film? #MTOS
Q6.

  

Action series that we want more from(Lethal Weapon/Die Hard/etc)?

  

#MTOS
Q7.

  

Action movies that would make for the perfect double bill? #MTOS
Q8.

  

Jackie Chan, Jet Li, Chow Yung Fat, Bruce Lee - Best Asian Import? #MTOS
Q9.

  

Best Non-English Action Film you would suggest everyone to watch? #MTOS
Q10. Favourite "one liner" from an Action Film (example, "i'll be back")? #MTOS
See YOU on Sunday :-)