Hide and Go Shriek (1988) - USA - Horror - Rated RDirected by Skip SchoolnikStarring Bunky Jones, Brittain Frye, Annette Sinclair, Sean Kanan, George Thomas, Donna Baltron
Not only is the dark a good place to have a private party, it is also a good place to fall asleep watching this dull movie.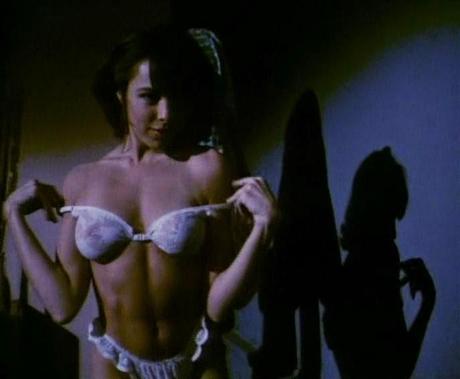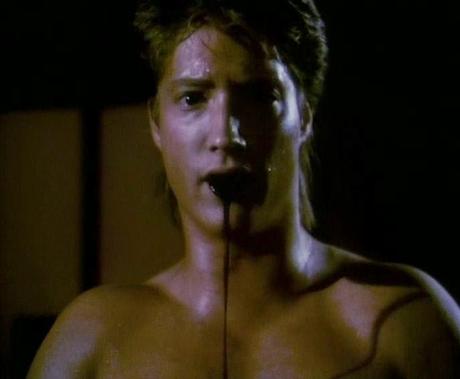 John's father owns a large furniture store and being closed at night it provides the perfect place for John and 7 teenage friends to have a party, and for their own private place for some love making. But it also provides the perfect place for a deranged madman to hide out, and they have provided plenty of victims for him.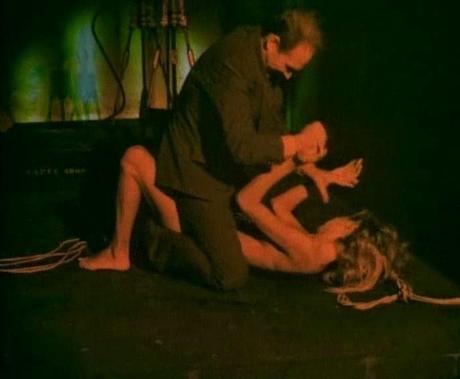 Hide and Go Shriek missed the classic slasher movie cycle by a few years, but who says you can't resurrect an already overdone premise of a killer stalking teenagers? The timeworn premise though is only part of the problem this movie has. Yes, it is dull as it just sets up another group of boring teenagers for the slaughter, but its even bigger problem is, other than the beginning and end of the movie, it takes place entirely in the dark; I kid you not.
They follow the premise of the kids staying the night in the furniture store without anybody's knowledge, and so the lights are kept off. Not only are things truly lowlight in this but at times things fade to black. In a theater this might not have been as much of a problem but when transferring film to video, for its time, lowlight scenes get worse.
There's not much original here other than the killer to some degree. There are four pairs of teenagers who are ultimately going to make out; nobody is surprised by this. There is the weird guy who is a red herring to make you think he might be the killer. And of course there is the boring build up of events so common with slasher movies. But the one thing it is lacking is the final killing spree. Perhaps they wanted to be more original, but in hindsight if you are going to copy everything else then go with a more action-packed killing spree rather than ending with a thud.
The one thing going for this movie is a decent amount of nudity. There is also a really well done decapitation scene. But unfortunately the rest of it is fast-forward territory unless you need a cure for insomnia, and don't mind the potential headache from watching a movie with so little light.
My Rating: 2 Fingers
There is a DVD available somewhere, but it is hard to find. You can get it on VHS.