Following a request from a reader of the blog I'm looking at honeymoons in the mountains over the next couple of weeks. Probably not what most of us would consider for our honeymoon but a holiday in the mountains can be the trip of a lifetime. This week rather than focusing on the obvious mountain activity of skiing I've selected a couple of resorts that I think are fantastic spots for a dream honeymoon.
A mountain honeymoon will get you away from the hustle and bustle of your everyday life, with breathtaking views and clear fresh air. From snow capped rocky ranges, lush greenery or even the mysteries of dormant volcanoes, you'll certainly witness the drama of nature first hand. Mountain retreats can be a great place for adventure. Ideal for trekking, cycling, mountaineering, horse riding and rock climbing, you can also enjoy some of the best hot springs, mud baths and massages in mountain ranges. There are many fantastic mountain destinations that are suitable for honeymooners but I think these two Mountain holiday locations are amazing.
Smokey Mountains of Gatlinburg, Tennessee
For a relaxing, luxurious and romantic mountain holiday then the Smokey Mountains in Tennessee are ideal. The Great Smoky Mountains National Park, has transformed Gatlinburg into a fantastic mountain resort destination. With a wide variety of accommodation, restaurants and plenty of attractions, the Mountains have become popular for honeymooners and you can even get married there.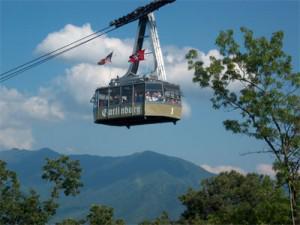 Honeymooners can snuggle up in front of the open fireplace into their secluded chalet, relax in the two person hot tub or enjoy a candlelight dinner, followed by a romantic midnight stroll along the resort's scenic Riverwalk. If you're an early riser you could watch the sunrise together at the top of Clingman's Dome and at the end of the day a trip on the Tramway ride to the top of Mount Harrison will offer spectacular views of Gatlinburg by night or day.
Of course the real attraction is the Great Smokey Mountains National Park which has a brand new visitor centre which only opened in March this year. The Park is one of the largest protected land areas east of the Rocky Mountains and is home to an enormous variety of plants and animals across 500,000 acres, including the black bear. In fact the Park is one of the few places in the United States where you can still see black bears in the wild. The diversity of biology that lives on the mountain slopes has often been compared to the 2,000 mile hike on the Appalachian Trail from Georgia to Maine.
If natures not your thing then there is an assortment of fun things to do in the area. Gatlinburg is home to an aquarium which boasts the United State's largest underwater tunnel and a ski resort, which offers year-round ice skating. The resort also has a go-cart racing track and everyone's favourite holiday activity – miniature golf!
The resort can also offer historic buildings, log cabins, panoramic views, the Roaring Forks Motor Nature Trail, the area's oldest professional theatre which presents music and comedy, plus the largest concentration of artists in the entire country, where you'll be able to buy the perfect gift for friends and family at home. You can also take the two-seater Sky Lift or the Space Needle elevator for a bird's eye view of the area. There really is something for everyone.
The French Pyranees
If action is more your thing and you don't want to fly as far then a trip to the French Pyrenees will be right up your street. The Pyrenees are one of the last wilderness areas of Europe so if you really want to get away from it all then this is the place for you. Alternating between lush valleys with thick pine and beech forests and deep blue glacial lakes the area is ideal for both hiking and mountain biking.
If you like action then this is the place for you. You can walk a portion (or all if you feel that way inclined) of the Grand Randonee (GR10). The Grand Randonee is an 800km long trail that runs from the Atlantic coast right the way across to the Mediterranean. If that seems a bit overwhelming though you can select from a series of shorter walks that cater to all abilities.
The rocky and pine shaded slopes of the Cirque de Gavanie open up into beautiful meadow and an impressive glacial alpine amphitheatre, which rises to 3000m. The Cirque de Gavanie is also home to Europe's highest waterfall measuring 423m and the scenic Hôtel du Cirque et de la Cascade, where you can stop for refreshments whilst taking in this natural wonder.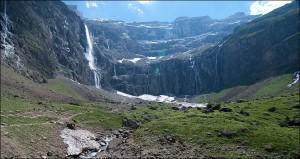 If you like being underground as well as high up on land then visit the Grotte de Niaux, a cluster of prehistoric caves with a fantastic array of cave paintings done over 10,000 years ago. There are vivid images of bison, horses, ibex and stags all drawn with a dark outline and shaded in with crayons made of bison fat and manganese oxide. You can also take a guided tour along the subterranean riverbed which will take you into the Niaux Cave, a superbly preserves 4km long gallery.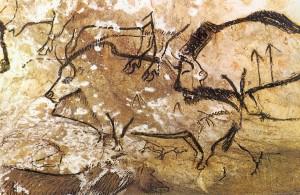 You can take it easy too though if you get tired of enjoying the dramatic scenery by foot or bike. Take a trip to the picturesque seaside town of St-Jean-de-Luz where you can soak up the sun on the beach or take a dip in the sea.  You can also catch a local sport in St-Jean-de-Luz. Pelota, is the world's fastest ball game and the name in Basque literally means 'ball'.  If you fancy a more cosmopolitan environment then why not head to nearby Biarritz, where you can stroll along the medieval streets or re-charge your batteries at one of the areas numerous alpine spa resorts, such as Cauterets, Luz-St-Sauveur, Barèges and Ax-les-Thermes.
I think these two resorts demonstrate that there is more to a mountain honeymoon than meets the eye! You can relax and pamper yourselves or get active and make the most of the fabulous scenery. What do you think? Would a mountain honeymoon be for you?
Next week I'll be looking at mountain honeymoons that feature skiing.