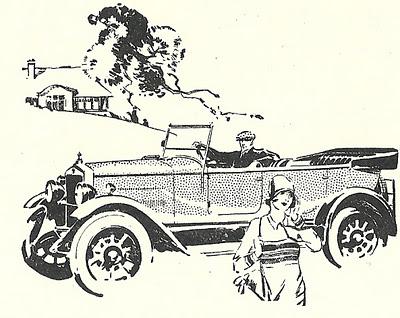 Sponsored by Dunlop,  Reginald Wellbye's Picturesque Touring Areas in the British Isles has pages of advertisements clearly aimed at motorists. Many are for garages, who invite car-owners to drive in for repairs; breakdown recoveries are not mentioned. However, all have telegraph addresses and some have surprising amounts of parking with garages for 75, 100 or even 200 cars.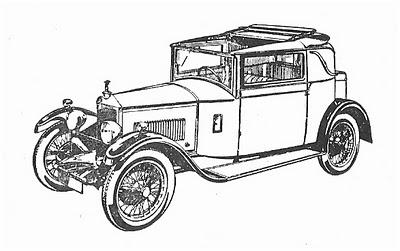 The images of cars are wonderful, with external spare wheels, running boards and split windscreens.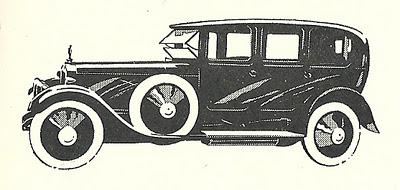 Some advertisments go further, emphasising what car ownership could mean: access to countryside and touring holidays. The 20mph speed limit was abolished this year, while a Ford Tudor dealer claimed it 'finds the Prettiest Places' thanks to shock absorbers and sturdy construction able to withstand 'rough uncertain roads'.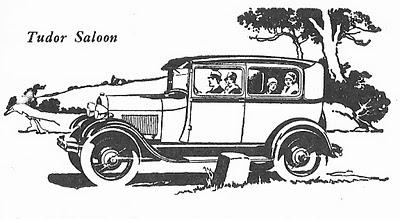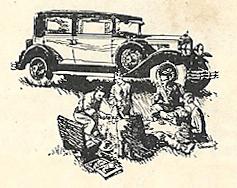 Thus a visual narrative was apparent: small groups of friends exploring scenic Britain, a world of picnics and the picturesque. They were unbothered by fellow tourists or locals (presumably a considerable contrast to the charabanc experience) as they enjoyed both sunshine and freedom. The repairs which dominated the text around these pictures never troubled the travellers within them.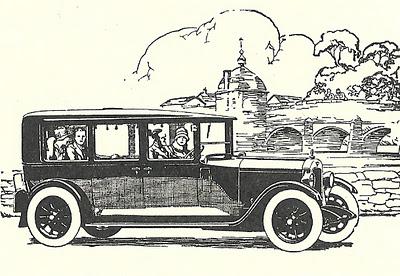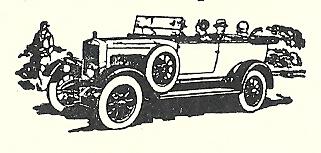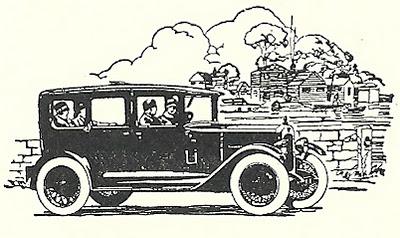 A jarring contrast is offered, then, by the advertisement for J Gairn & Co of Edinburgh. They use a photograph rather than an idealised line drawing, and actually show in vivid detail the damaged bodywork which they specialise in repairing. Tucked among the tempting images of other advertisers, this picture must have been an unwelcome reminder of reality for many readers.