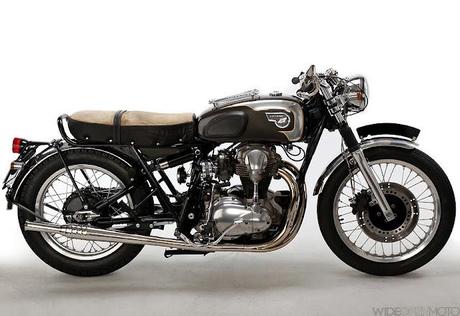 The Kawasaki W650 was and still is, an unashamed Triumph rip-off. Evolving out of previous Triumph/BSA copies, the W650 has become a true master of disguise, appearing in many the custom build and frequently embarrassing the trained bike-spotter (Gee! That's a nice Bonnevi…..wait a minute!)
This one however, from Japanese builders Motor Rock, simply wasn't satisfied with being a blue-collar Bonneville clone; it wanted something more. This plucky young Kawasaki decided to have a crack at being the mythical Vincent! Thankfully however, it hasn't done a very good job of it and while its Vincent influences are clear, it's actually been transformed into a stately, well-proportioned grand-tourer in the British and Italian style of the '50s and 60s. I
n the end, its a become a damn sight more original than a Triumph copy, copying a Vincent and we rather like it!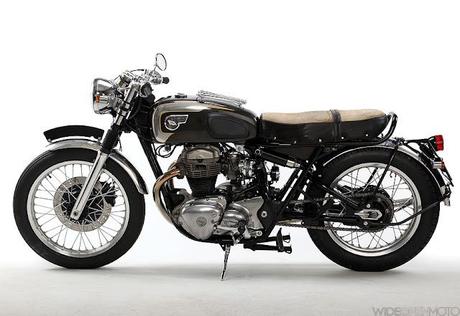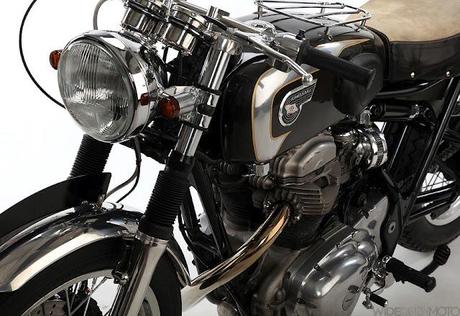 Now, my Japanese ain't what it used to be and info on the Motor Rock site is thin on the ground so the only details I can provide for the build are what I can see in the photos which isnt going to be particularly enlightening because I know bugger-all about the intricacies of the W650. Its safe to say though that the frame, particularly the rear has been completely transformed. The traditional dual shocks have been moved in under the seat a la Vincent, the rear guard has been mounted to the swingarm allowing a close fit between the it and the tire. The seat has been modified to mimic a 1960s Italian item and the tank is from god-knows-what.The work is impeccable- have a look at the quality of welding on the swingarm below to see what I mean.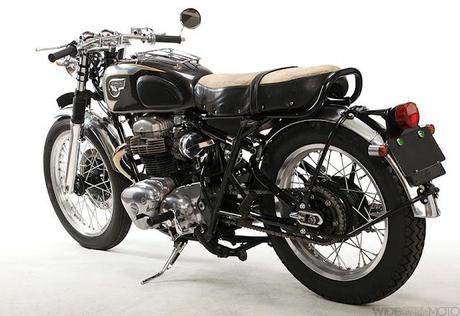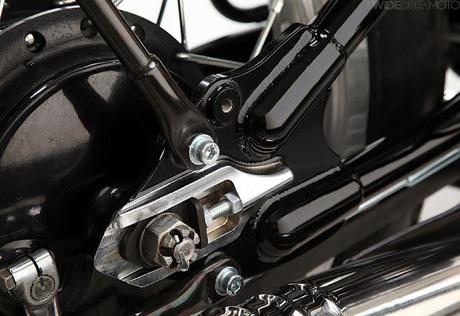 Check out the welds on that!
Very tidy.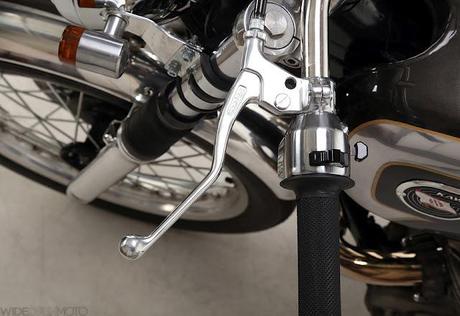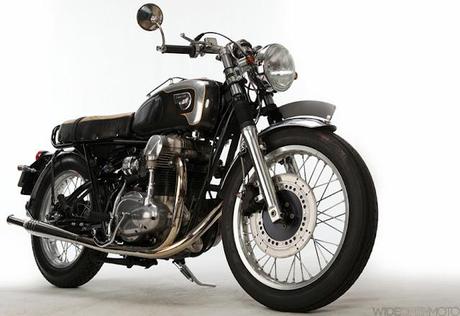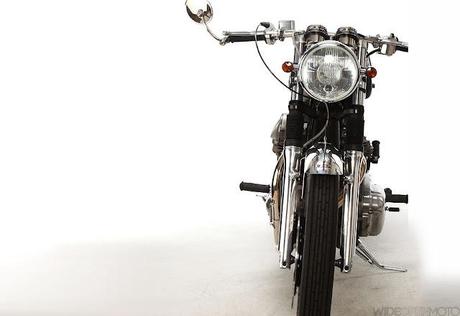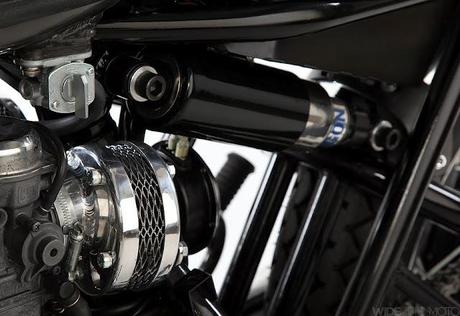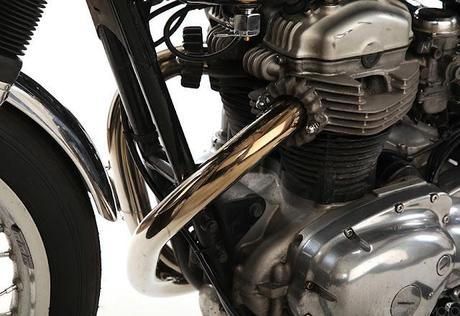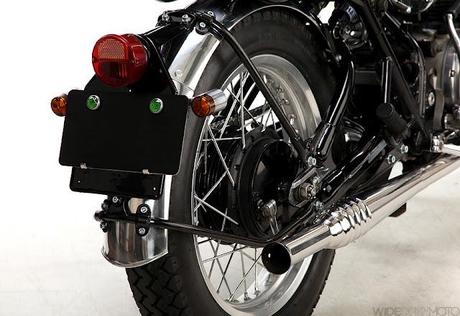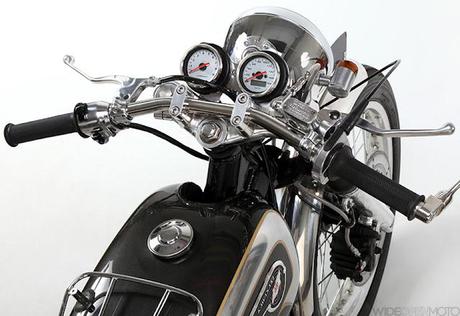 Photos: Motor Rock