The Motorola Moto G was launched in 2013 and ever since then it's become one of the most popular budget-friendly smartphones out there. It boasts a 1280 x 720 pixel resolution, a quad-core processor and 1GB of RAM and even though it came cheaper than most smartphones out there, it doesn't mean that you should let it get ruined.

This week, we chose two cases for the Moto G – one for our female followers, the other for the male population – that will protect your phone and keep it trendy.
For Her: Polka Dot TPU Case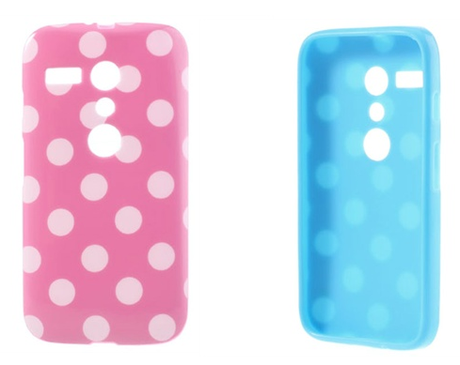 Protect your Moto G with these pastel-coloured cases.
These cases are made of durable, flexible TPU that fits to your smartphone perfectly. If your phone falls down, don't worry – the raised edges of the case will protect the Moto G's screen.

The case gives you easy access to all controls and vital ports. The Polka Dot cases come in a number of colours (pink, blue, black etc.) and will be a fun-looking and unique addition to your smartphone.

For Him: Case-Mate Naked Tough Protection Case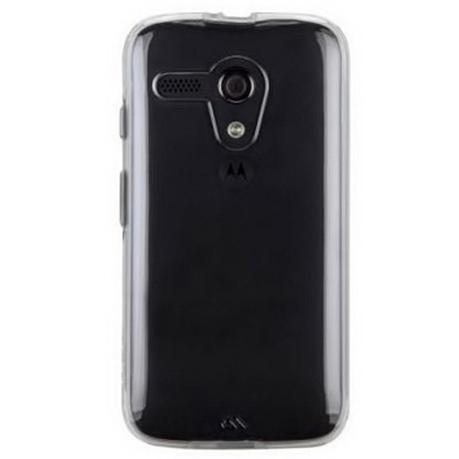 This sturdy-looking case provides a great protection for your phone.
This particular case comes with two protective layers that shield your phone to the maximum. The inner layer is made of smooth silicone, which protects against dust and dirt. The second layer is made of tough, ABS plastic that won't let any crashes or bumps damage your smartphone. Naturally, there are all the right cutouts for important ports.
For more Moto G cases and accessories, visit our shop.